Halifax Bank Loans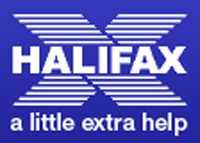 3.5% Representative
Will lend between: £1,000 - £25,000
Over: 12 - 84 Months
Representative example: You could borrow £10,000 over 48 months with 48 monthly repayments of £223.32. Total amount repayable will be £10,719.36. Representative 3.5% APR, Annual interest rate (fixed) 3.45%.
Contact Halifax Bank Loans
Are you eligible for Halifax Bank Loans?
Check your eligibility before you apply.
Quick 40 second form.
No impact on your credit file.
Free personalised eligibility score.
Check Eligibility
Halifax Bank Loans customer reviews.
230 reviews
2.0 out of 5 stars
Slow
13:51 26-03-2013

Choose Wisely
Slow responding to application
RW JOHns
Effortless and fast
14:37 08-11-2018

Smart Money People
Application was simple. Response pretty fast and money in the account in no time at all. Exactly the sort of service you'd want.
Mike Collins
They trick you with the rate!!
04:19 19-11-2011

Choose Wisely
Just taken a loan with Halifax as it is where I have my current account. I applied online as the rate was 8.8% they called me back and said I can have the loan but it is over 14% interest! That's an extra £50 a month on the repayments! I have a perfect risk score with Halifax, no debts and a perfect credit rating. It's just simply greed and taking advantage. I've declined the loan and will be joining another bank. Beware of their tricks!!
Shane
good
16:30 05-04-2018

Smart Money People
ability to take payment holidays helps a lot in tighter months
Anon
Complete Lies
04:10 14-05-2011

Choose Wisely
Been a Halifax customer over 10 years with bank
Deano
great interest rate
11:39 04-04-2018

Smart Money People
Pick your repayment date. Its also easy to change. No redemption fee if you decide to pay off early and I got a great interest rate
Barry Sadler
Jon
10:51 17-03-2011

Choose Wisely
I was accepted for a loan immediately over the internet using their online application service. This was straight forward and not too invasive. A quick phone call later to confirm the terms, paperwork received in the post the next day (Free Service) and loan in account within 5 days. Great service and very reasonable payments over a 4 year term.
Loan eligibility
15:36 09-11-2017

Smart Money People
Had a few problems with cash and tried to get back on track, got approved for a loan prior to this by Halifax and been approved by others many times since. I then tried to apply for a new loan from them to clear higher rates, bearing in mine my old one finished. I was then declined and rung customer servixes who said theres nothing we can do for you.... i was a loyal customer and been with them for years, never missed a payment. And now being charged high on a planned overdraft, plan to switch banks soon!
Dom Clarke
Everything was so easy
10:01 27-10-2010

Choose Wisely
I asked for a loan from Halifax Loans of $5000. The internet application was easy to use and quick to do. I was accepted in principle on the net, and had an immediate phone call to agree terms. I got a good rate, and the people were very helpful. I would recommend this loan service.
Fay
Given loan at distressing time in life
17:48 29-06-2017

Smart Money People
Great deal given on loan at very needy time absolutely easy application and money in account immediately thank you online halifax loan
Shabana nasim
Our review of Halifax Bank Loans
Halifax offer a really reasonable representative APR of 3.5% on their loans, so it's going to come as no surprise to find out that customers will need to have good credit history to be approved for a loan. Their other criteria are fairly standard for the market, but you will need to have a Halifax current account for at least a month, or already have a mortgage, credit card or loan with them.
It's worth making sure that you have online banking with Halifax as it means you can apply for their Online loan. With this you'll be able to get a quote in one minute with no credit search and if approved you'll receive the funds within minutes. The interest rate is fixed for this loan and although you can make overpayments with no charge, if you settle the loan early then you may be charged up to 58 days' interest.
The Clarity loan also takes only a minute to get your quote online, however if you're approved it can take up to 72 hours to receive your loan. There are no fees or charges for setting up this loan and unlike their other loan option, you don't have to pay any fees for settling the loan early.
As with some other bigger banks on Choose Wisely, online reviews can be fairly scathing. On TrustPilot Halifax have received a score of only 1.8 – although this is spread across all their products, not just their loans. Negative reviews seem to spawn from their levels of customer service and lack of personal touch for customers that call in. On the other hand, Choose Wisely has a number of positive reviews for Halifax personal loans – these customers have enjoyed the smooth process, good interest rate and appreciated the online application.
Overall verdict: It's a shame that Halifax have had such bad reviews when it comes to the customer service side of things, as loan customers seem to have a positive journey up until that point. If you have good credit and are happy banking with Halifax, then they may be a good option for you – just make sure you meet their criteria before applying as failure to do so may harm your credit score.
Highlights
No charge if you pay off your Clarity loan early
Current account holders can apply online
Low representative APR
Minimum criteria
You must be an existing Halifax customer
You must be a UK resident
You must be aged 18 or over
You will need to be in paid employment or have a regular income
You have not been declined for credit in the last month
You must have good credit
Fees
Maximum APR 28.9%
Arrangement fee: £0
Early repayment fee: £25
Late payment fee: £25
About Halifax Bank Loans
Halifax, one of the biggest high street banks, lend between £1,000 and £25,000 that can be repaid over one to seven years at a representative APR of 3.5% for loans between £7,000 and £25,000. As with most lenders on the market, the actual rate of interest you receive will be decided by your personal circumstances and may differ from the APR advertised. To apply for the loan you will need to have a good credit history and not been declined credit in the last month. You will also need to have held a Halifax current account for at least a month, or have a Halifax mortgage, credit card or loan.
Halifax offer two types of loan; Online, for customers who have online banking, and Clarity, for those who don't. Both have various benefits and slight differences – Online means you can easily access your account and manage it, but Clarity means there is no charge if you settle your loan early. Most customers will receive the funds instantly, however there is a chance that it could be up to 72 hours from when Halifax receive the signed loan documentation.
Company information
Registration number: SC327000
33 Old Broad Street, London, EC2N 1HZ
FCA registration
Reference No: 169628
Trading names: AA, AA Account, AA Visa, AA Visa Card, Bank of Scotland PLC
Place of business: The Mound, Edinburgh EH1 1YZ
Data protection registration
Registration No: Z7828948
Data controller: Bank Of Scotland PLC
Address: The Mound, Edinburgh EH1 1YZ
Apply Now