UK Credit Loans
APR:

39.9% Representative
Loan amount:

£1,000 - £10,000
Repayment duration:

12 - 60 Months
Apply
What to check
Representative Example: If you borrow £4,500 over 36 months at a Representative rate of 39.9% APR and an annual interest rate of 34.05% (fixed), you would pay 36 monthly instalments of £201.15. The total charge for credit will be £2,741.40 and the total amount payable will be £7,241.40.
People who viewed UK Credit Loans also viewed:
-
11:43 17-10-2015

via Choose Wisely
if they have taken revenue from you and no loan was given for a large amount of £1300.00 you must pursue this. Action fraud investigates companies like this and even publish it on the BBC watchdog programme. Taking revenue off members of the public and not to deliver the service laid out is seen as an act of dishonesty and a criminal offence should never hand this over report them also to the financial ombudsman and the financial conduct authority they can be heavily prosecuted.
George
Rubbish
17:43 13-08-2013

via Choose Wisely
I had been applying for over a week and after sending all docs in I was told my gaurentor did not meet criteria, I got a new one and then I got called up I mentioned another company said about something called debt management so the call instantly said "we cannot process your application any further" why? Because they cannot lend to people who can't manage they're finances... Not that i implied I cannot look after them!! I just mentioned it then she made up that my new gaurentor wasn't good either. AVOID AVOID AVOID!!! Waste of time!!!!!!!!
Rae
very poor company
16:23 09-04-2013

via Choose Wisely
very poor company i have sent everything they have asked for plus my guarantors then sent extra stuff then they wanted more details i have sent them the whole of my life to them and they still wouldnt accept it. my wage slips i receive through email so they dont have my name on any more so they wouldnt accept them either, no one ever rang me back they never kept me up to date i was the one doing all the ringing, in the end went else where and got paid out same day, now im worrying though as they have everything how can i be sure it is all deleted, i wouldnt give them a score at all but wont let me continue without clicking stars. save time and go else where i would
gemma
what a load of rubbish
11:44 04-04-2013

via Choose Wisely
applied for a loan with uk credit they took ages getting back to me and then they declined me because my credit isnt good i thought that was the whole point of a guarantor ! complete waste of time !
stephen
AVOID - USE MAINSTREAM LIKE AMIGO
01:05 21-03-2013

via Choose Wisely
I would urge everyone to avoid this company and use someone like Amigo instead. The whole process with this company was a complete joke. Time to respond, keeping me updated etc... I failed due to MY poor credit, not my guarantors. If I had good credit I wouldnt be using a company like this. Went to AMIGO loans and got sorted same day. My advice is AVOID this company and use Amigo or TFS. Far better communications and a quicker service.
Jon
Decent Online Lender
19:05 13-01-2013

via Choose Wisely
Applied online, and received my money same day. Not the cheapest loan, but i don't have the best credit and could not get £5,000 elsewhere. Simple online process, nice people to deal with (no menus or anything)...and same day funds. Would recommend.
Tom Samson
Got my loans the same day - excellent lender
17:03 17-10-2012

via Choose Wisely
Their online process was very easy to follow, I simply entered my details, my guarantor entered theirs, we both uploaded our supporting documents and UK Credit started to process my application. I was kept up to date on the progress of my application throughout and once the loan was approved I had the money the same day as I applied. Would recommend UK Credit to anyone!
Ben
TOTALLY WASTE OF TIME
10:44 28-11-2011

via Choose Wisely
They stated the email address (not a dedicated email address but seemed like a personal one [email protected])on their website for emailing all the docs to, but they said they never received my paperwork, then gave me the other person's email address. He said he would text me the progress but never happened. When I rang them back, he said they could not help me due to my poor credit rate. Do they understand why I had to go through guarantor loan? If my credit should be checked, that's obvious, I CANNOT GET A LOAN. Very stupid company, DON'T EVEN GO THERE.No rating whatsoever but I had to rate to leave the feedback so I ticked the lowest one though I did not want to.
K
pathetic
21:19 15-09-2011

via Choose Wisely
they didnt give me a loan because my guarantor forgot a color of paper she signed!pathetic!!!!! everything take a long time to get answer on ur loan !!!! dont use them better is flm loans!!!!
david
i tayit not worth it
18:14 31-05-2011

via Choose Wisely
too much hassle and poor service
tomas strike
Our review of UK Credit Loans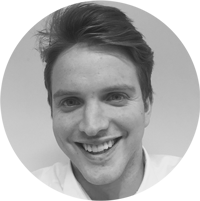 Highlights
UKCredit accept tenant guarantors
You can get a quote on their website without it affecting your credit history
Once your loan has been paid out, you can manage your account online.
Minimum criteria
If your guarantor is a tenant, the max you can apply for is £6000
Applications back by tenant guarantor are more expensive
You must have an email address so they can send the loan documents to you
Fees
Maximum APR 69.9%
Arrangement fee: £0
Early repayment fee: £40
Late payment fee: £0
UK Credit Loans on Twitter
What UK Credit Loans are tweeting
What everyone is tweeting about UK Credit Loans
About UK Credit Loans
UK Credit are a direct guarantor lender, providing loans between £1,000 and £10,000 with repayment periods of one to five years. Their advertised representative APR is 39.9% however this can change depending on the amount you are looking to borrow, the loan term and your personal circumstances, for example if your guarantor is a tenant you'll more likely end up with a rate closer to 59.9%.
They don't charge any admin or setup fees, the interest rate you pay is fixed for the entire duration of the loan. You can also overpay to UK Credit at any time to reduce interest and shorten your loan repayment period.
As with most guarantor lenders, UK Credit don't mind if you have bad credit history, so long as you have a guarantor with a good credit history to support your application. Both you and your guarantor will need to be able to prove that you can afford your monthly repayments though.
Applications to UK Credit are made on their website, and the process is managed by their in-house call centre. Once you have been accepted, most loans are paid out within 72 hours and will be transferred into your guarantor's account. You will have 24/7 access to your account online, and repayments can be made via Direct Debit or debit card.