Fair Finance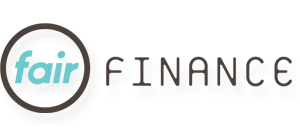 191% Representative
Will lend between: £100 - £500
Over: 6 - 12 Months
Representative example: If you borrow £500.00 over 10 months at a Representative rate of 191% APR and an annual interest rate of 149% (fixed), you would pay a one off 6% administration fee of £30 and then 10 monthly installments of £74.02. The total charge for credit will be £270.20 and the total amount payable will be £770.20.
Are you eligible for Fair Finance?
Check your eligibility before you apply.
Quick 40 second form.
No impact on your credit file.
Free personalised eligibility score.
Check Eligibility
Fair Finance customer reviews.
163 reviews
4.0 out of 5 stars
Our review of Fair Finance
Fair Finance is a high-cost short-term lender based in London and they offer instalment loans up to £1,000. Their whole ethos is about fairness and responsibility and they aim to be as transparent as possible. You can apply for a Fair Finance loan online or over the phone. In regards to consumer reviews of Fair Finance, those we have on Choose Wisely are mostly positive with considerable credit given to their customer services.
As with any high-cost short-term product the usual warning applies. If you have any doubt whether you can afford to repay your loan on time and in full, then don't apply. If you have money worries or need help - just give them a call.
Overall verdict: As their name suggests Fair Finance have a heavy emphasis on their responsibility as a lender and giving you a fair deal - it's worth noting there is an arrangement fee of 6%.
Highlights
Able to lend to those on benefits
Loan top ups available
Can be paid weekly or monthly
Regular repayments help with budgeting
Can borrow up to £3,000 once you've proven you can make repayments on time
Minimum criteria
You must be at least 18 years old
You can apply online or by phone
You will need to provide 3 months' bank statements
You will need to prove your address
You must have a passport or driving license
You need to supply proof of income
Fees
Maximum APR 191%
Arrangement fee: £6
Early repayment fee: £0
Late payment fee: £0
About Fair Finance
Fair Finance offer high-cost short-term loans between £100 and £500 and up to £3,000 for return customers over periods of 6 to 12 months at a representative APR of 191%. They consider applications from customers that are either working, on benefits or have a poor credit history. They offer flexible repayment terms and customers can either pay the installments weekly or monthly. To complete the application you can do so either on-line or by phone. Fair Finance do allow loan top-ups, however, you'll need to have proven your trustworthiness by making six months worth of good repayments and re-paying at least 50% of your loan. To apply for a top-up, you'll need to call Fair Finance and do this over the phone.
Company information
Registration number: IP29889R
Print House 18 Ashwin Street Dalston London E8 3DL
FCA registration
Reference No: 717247
Trading names: Fair Finance
Place of business: Print House 18 Ashwin Street Dalston London E8 3DL
Data protection registration
Registration No: Z910781X
Data controller: East End Fair Finance
Address: Print House 18 Ashwin Street Dalston London E8 3DL
Apply Now