CashFloat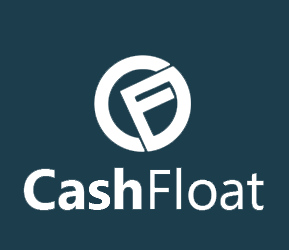 Representative 611.74% APR
Will lend between: £300 - £1,000
Over: 3 - 6 Months
Representative example: If you borrow £700 over 6 months at a Representative rate of 611.74% APR and an annual interest rate of 185.39% (fixed), you would pay 1 monthly instalment of £168.45, followed by 4 monthly instalments of £224.60 and a final instalment of £112.20. The total charge for credit will be £479.05 and the total amount payable will be £1,179.05.
Are you eligible for CashFloat?
Check your eligibility before you apply.
Quick 40 second form.
No impact on your credit file.
Free personalised eligibility score.
Check Eligibility
CashFloat customer reviews.
194 reviews
3.7 out of 5 stars
Our review of CashFloat
Cashfloat offer one of the cheapest representative APRs in the market at 611.74%. They don't charge any fees for arranging the loan or for early repayment, in fact if you do repay your loan early you'll end up paying less interest in the long run. The only fee that Cashfloat charge is a default fee of £15 if you miss a payment. You'll also still accrue the daily interest until you settle your payment - up to a maximum of 60 days.
Their website features a dynamic loan calculator bringing a set of benefits including an online saving calculator telling you how much you save when paying early.
As with any high-cost short-term product the usual warning applies. If you have any doubt whether you can afford to repay your loan on time and in full, then don't apply. By missing or being late with repayments, you will not only harm your credit file but could be subject to a number of fees, which can soon make things very expensive.
Overall verdict: One of the most reasonably priced lenders in the high-cost short-term market. Unlike other lenders that offer a simple and smooth process, you really have to dig to find the information you're looking for and I imagine this could leave many customers frustrated.
For further Cashfloat reviews visit https://www.reviews.co.uk/company-reviews/store/cashfloat
Highlights
Flexible payment date
Fully authorised by the FCA
If declined, they will pass you through to another lender
No fee for arranging the loan
Online loan calculator free with every payday loan funded
No early repayment fee
Minimum criteria
You must be over 23 years old
You must be a UK resident
You need to have a UK bank account with debit card
You must have a mobile phone
Late payment fee of £15.00
Fees
Maximum APR 611.74%
Arrangement fee: £0
Early repayment fee: £0
Late payment fee: £15
About CashFloat
Cashfloat offer loans between £300 and £1,000 to be repaid over a term of between one and four months at a representative APR of 611.74%. New customers can borrow up to a maximum of £500, however if you prove to be trustworthy and repay the loan on time, then you'll be eligible to apply for the full £1,000.
To apply to Cashfloat you can fill out the application on their website and choose whether your repayment date is a certain date or a certain day of the month, e.g. last Friday of every month. You will need to provide details of your incomings and outgoings and employment details in order to assess your affordability and creditworthiness, which then goes towards the loan decision.
If you're declined by Cashfloat, they will ask you to provide permission for them to pass you through to another lender. This means that if you are declined you should be able to find a lender better suited to your circumstances.
Company information
Registration number: 07581337
2A Highfield Avenue, London, NW11 9ET
FCA registration
Reference No: 714479
Trading names: CashFloat, Quick Loans Express, Paydayloansnet, PeraLoans, PayDay Bad Credit
Place of business: 2A Highfield Avenue, London, NW11 9ET
Data protection registration
Registration No: Z3305234
Data controller: Western Circle Ltd
Address: 2A Highfield Avenue, London, NW11 9ET
Apply Now