1 Plus 1 Loans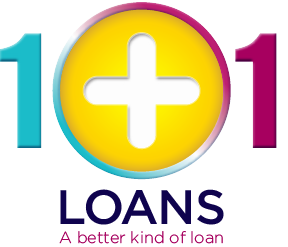 Representative 47.8% APR
Will lend between: £1,000 - £10,000
Over: 12 - 60 Months
Representative example: If you borrow £3000 over 36 months at a Representative rate of 47.8% APR and an annual interest rate of 39.7%, you would pay 12 monthly installments of £143.84. The total charge for credit will be £2178.24 and the total amount payable will be £5178.24
Are you eligible for 1 Plus 1 Loans?
Check your eligibility before you apply.
Quick 40 second form.
No impact on your credit file.
Free personalised eligibility score.
Check Eligibility
1 Plus 1 Loans customer reviews.
213 reviews
3.7 out of 5 stars
Our review of 1 Plus 1 Loans
Based in Blackburn, 1plus1 have been active since Feb 2013.They pride themselves on service, reliability and speedy payout times. If you don't know what a guarantor loan is, have a read of our guide all about guarantor loans.
In regards to price, 1plus1 are competitive with other guarantor lenders in the market. Reviews from both consumers and the press are almost all positive – at the time of writing TrustPilot scored them 8.3 out of 10.
Guarantor loans can be a cost-effective option for those who have had poor credit in the past, but are now on a firmer financial footing. However, make sure you're 100% certain you can meet the repayments before making a commitment. If you're in any doubt at all, don't put the responsibility on to the shoulders of friends or family.
If you're considering becoming a guarantor for a 1plus1 loan, it pays to think carefully. If you do decide that you want to help someone out, there may be cheaper ways to do it including lending the money to them yourself or taking out a loan in joint names.
Our verdict: 1plus1 are consumer focused and have a competitive price point. If you're looking for a guarantor loan 1plus1 are an attractive offering. But beware, guarantor loans are a product with a caution sticker.
Highlights
You don't need to have a good credit history
Existing customers can borrow up to £10,000
Quick application, money usually transferred within 24 hours
Competitive APR
Your guarantor can be a homeowner or a tenant
Minimum criteria
You must have a guarantor who is:
Between 18 and 75 years old when the loan completes
Able to make the repayments if you cant afford to
Has a good credit history
Fees
Maximum APR 47.8%
Arrangement fee: £0
Early repayment fee: £0
Late payment fee: £15
About 1 Plus 1 Loans
1plus1 are a guarantor lender (what's a guarantor lender?) that offers loans between £500 and £10,000 with repayment periods of one and five years. They base eligibility on creditworthiness, affordability and friends and family rather than credit ratings.
They aim to make the application process as pain-free as possible and have efficient payout times, with most customers having the money appear in their account the same day they apply.
They're also easy to reach if you need to get in touch and have an online team available 24 hours a day, 7 days a week and a phone team available from 9am to 6pm, Monday to Friday for those of you who prefer speaking to someone directly.
Company information
Registration number: 8387053
Yates Barn Netherley Road, Tarbock Green, Prescot, Merseyside, United Kingdom
FCA registration
Reference No: 717767
Trading names: 1 Plus 1
Place of business: Yates Barn Netherley Road, Tarbock Green, Prescot, Merseyside, United Kingdom, L35 1RG
Data protection registration
Registration No: Z3574423
Data controller: 1PLUS1 LOANS LIMITED
Address: Yates Barn Netherley Road, Tarbock Green, Prescot, Merseyside, United Kingdom, L35 1RG
Apply Now