My Finance Club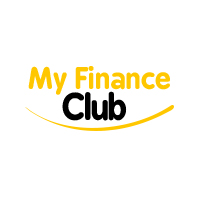 Representative 1299% APR
Will lend between: £100 - £400
Over: 7 - 63 Days
Company Reg: 07301026
FCA: 674521
ICO: Z2382153
Address: Electric Works, Office G-007-9, 3 Concourse Way, Sheffield Digital Campus, Sheffield. S1 2BJ
About My Finance Club
My Finance Club offer loans between £100 and £400 to be repaid over a term of between 7 and 38 days at a representative APR of 1299%. Applications are online from start to finish and they promise to provide you with an answer to your application within minutes.
To make an application you will need to provide details of your income and necessary personal details as well as a credit check to make sure you are suitable for the loan. Once all this is confirmed, it could take just 30 minutes for you to receive the money in your bank account.

Once you have had your first loan from My Finance Club and need another loan in the future, you can simply text them as they have your records on file. Bad credit applicants are likely to be accepted but you must be between 18 and 35 and a UK resident to apply. You're able to apply for a loan for 365 days a year, 24 hours a day.
My Finance Club customer reviews.
1 reviews
4.0 out of 5 stars
Know where you stand. Compare your options and Choose Wisely