My Finance Club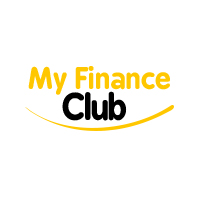 Representative 1299% APR
Will lend between: £100 - £400
Over: 7 - 38 Days
Representative example: If you borrow £100 over 30 days at a Representative rate of 1299% APR and a daily interest of 0.8% (292.00% p.a., fixed), you would pay one instalment of £124. The total charge for credit will be £24 and the total amount payable will be £124.
The quickest way to find the best loan.
Compare UK direct lenders that have accepted your application.
Fill in one quick and simple form.
Loans for all purposes.
Bad credit history accepted.
Get accepted
Representative 49.7% APR.
My Finance Club customer reviews.
1 reviews
4.0 out of 5 stars
Our review of My Finance Club
My Finance Club pride themselves on making the process of getting a short term loan as simple and convenient as possible- as they believe this is how it should be. With the application process entirely online, their easy-to-use website definitely makes everything a bit more seamless from start to finish.
Their feature of being able to simply text them if customers wish to borrow from them again is a nice touch, and adds to their ethos of putting their customers' demands of today in mind and being able to spend the money in a matter of minutes. However it's important to note that this shouldn't be abused- the Representative APR of 1299% is on the higher end of the scale, as short term loans go. Despite still being a more cost-effective way to borrow than dipping into an unauthorised overdraft, My Finance Club emphasise the fact that their finance products should not be used for long-term purposes and may not be the cheapest option availavle.
So, as ever, it's vital that before applying for any short term loan that you make sure you've thought of all other options, and that you're definitely able to make the agreed repayments on time.
Highlights
Flexible repayment date
No early repayment fees
Could receive your loan in 30 minutes after application
No hidden fees or charges
Minimum criteria
You must be over 18 years old
You must be a UK resident
You need to have a UK bank account with debit card
Fees
Maximum APR 1299%
Arrangement fee: £0
Early repayment fee: £0
Late payment fee: £15
About My Finance Club
My Finance Club offer loans between £100 and £400 to be repaid over a term of between 7 and 38 days at a representative APR of 1299%. Applications are online from start to finish and they promise to provide you with an answer to your application within minutes.
To make an application you will need to provide details of your income and necessary personal details as well as a credit check to make sure you are suitable for the loan. Once all this is confirmed, it could take just 30 minutes for you to receive the money in your bank account.

Once you have had your first loan from My Finance Club and need another loan in the future, you can simply text them as they have your records on file. Bad credit applicants are likely to be accepted but you must be between 18 and 35 and a UK resident to apply. You're able to apply for a loan for 365 days a year, 24 hours a day.
Company information
Registration number: 07301026
PO Box 102, Blyth NE24 9DR
FCA registration
Reference No: 674521
Trading names: My Finance Club
Place of business: Electric Works, Office 3-067, 3 Concourse Way, Sheffield Digital Campus, Sheffield. S1 2BJ
Data protection registration
Registration No: Z2382153
Data controller: My Finance Club Ltd
Address: Electric Works, Office 3-067, 3 Concourse Way, Sheffield Digital Campus, Sheffield. S1 2BJ
Apply Now