Guarantor My Loan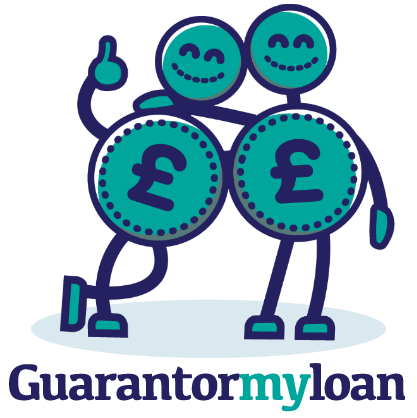 Representative 48.9% APR
Will lend between: £1,000 - £10,000
Over: 12 - 60 Months
Representative example: If you borrow £4,000.00 over 36 months at a Representative rate of 48.9% APR and an annual interest rate of 17% (fixed), you would pay 36 monthly installments of £193.56. Service fee is 23.48% per annum fixed. The total charge for credit would be £1,246.63, and service fee £1,721.53. Total repayable would be £6,968.16.
Contact Guarantor My Loan
Are you eligible for Guarantor My Loan?
Check your eligibility before you apply.
Quick 40 second form.
No impact on your credit file.
Free personalised eligibility score.
Check Eligibility
Guarantor My Loan customer reviews.
251 reviews
4.7 out of 5 stars
Our review of Guarantor My Loan
Guarantor My Loan are a guarantor lender founded in Norfolk and have been trading since 2014. They use a peer-to-peer model and are funded by individual investors, rather than a bank or other equity lender, which is quite unusual for guarantor lenders. Financing the business this way means that they will have a decent pool of funds to lend to borrowers, however this doesn't mean that they will lend to anyone, Guarantor My Loan will also be quite choosy who they give their loan to, as they need to give the investors a return of between 8%-10%.
They do have some perks for their customers – there are no hidden fees or charges and if you make each repayment in full and on time then at the end of the loan you'll receive a nice thank you from Guarantor My Loan – one month's instalment as cash back.
At the time of writing they're rated 'excellent' on TrustPilot which fits in with their relatively high customer sentiment score on Choose Wisely. There's also nothing particularly negative on their social media or press coverage too, which is comforting for those looking to apply. Their application process does let them down somewhat and the fact that they provide guarantor loans, which come with their own complications, drags their simplicity score and total down.
Guarantor My Loan comes with the standard guarantor loans health warning. Guarantor loans are a solution suited to people with a very specific set of circumstances, but if you think you're not going to be able to make your repayments, don't put a friend or family member in the position where they will have to pick up the bill for you.
If you're considering becoming a guarantor for someone borrowing from Guarantor My Loan, it pays to think carefully. If you do decide that you want to help someone out, there may be cheaper ways to do it including lending the money to them yourself or taking out a loan in joint names.
Overall verdict: Guarantor My Loan has a pretty good reputation which is evident from their online reviews. It's rare to find a guarantor lender that uses the peer-to-peer model and also one that allows a spouse to act as guarantor, so this could be worth exploring if it suits you. Beware of a longer than average application process though, especially if you need funds fairly quickly.
Highlights
Peer-to-peer guarantor lending
Repay the loan early with no charges
One month's cashback at the end of the loan
Minimum criteria
Your guarantor must be over 21
Your guarantor will need to have good credit history
You must be a UK resident
You need to be over the age of 18
You can't have any active CCJs, IVAs or a history of bankruptcy
Fees
Maximum APR 48.9%
Arrangement fee: £30.48
Early repayment fee: £0
Late payment fee: £11.5
About Guarantor My Loan
Guarantor My Loan is a peer-to-peer guarantor lender offering £1,000 to £10,000 paid back over up to five years at a representative APR of 48.9%. Unlike other guarantor lenders on the market, the funds for the loan aren't provided by a traditional intermediary like a bank or another financial institution but instead, are supplied by investors.
To apply you'll need to start the form online, then you'll need to speak directly to Guarantor My Loan over the phone to complete the application, once that's done and your guarantor has completed the process then the money could show in your account the same day.
Even if you have poor credit history, you could still apply for a loan with Guarantor My Loan, as they will look at both your circumstances before making a decision. Guarantors will need to have good credit history, be aged between 21 and 75, be able to afford the repayments each month and must be a homeowner – something quite standard for most of the guarantor lenders on the market.
Company information
Registration number: 08667447
18, Shirehall Gardens, London, NW4 2QS
FCA registration
Reference No: 718844
Trading names: Guarantor My Loan, Match The Cash
Place of business: Acre House, 11/15, William Road, London, NW1 3ER
Data protection registration
Registration No: ZA055459
Data controller: Match The Cash Limited
Address: Acre House, 11/15, William Road, London, NW1 3ER
Apply Now