QuidMarket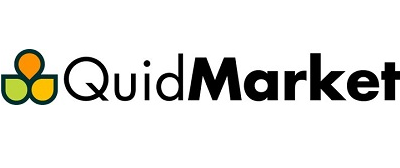 1297% Representative
Will lend between: £300 - £1,000
Over: 3 - 6 Months
Representative example: Representative Example: If you borrow £500 over 5 months at a Representative rate of 1297% APR and an annual interest rate of 292% (fixed), you would pay 5 monthly installments of £173.41. The total charge for credit will be £367.05 and the total amount payable will be £867.05.
The quickest way to find the best loan.
Compare UK direct lenders that have accepted you.
Fill in one quick and simple form.
Loans for all purposes.
Bad credit history accepted.
Get accepted
Representative 49.7% APR.
QuidMarket customer reviews.
425 reviews
4.5 out of 5 stars
Our review of QuidMarket
QuidMarket's representative APR is relatively standard for the high-cost short-term market. In regards to the product QuidMarket offer; they do not charge any fees, they have an online account system to manage your loan repayments and they allow for early repayments. Their loan terms range from three to six months which gives customers the flexibility and forewarning to budget, rather than having to settle the loan all in one go. Nonetheless QuidMarket will still ensure that you can afford to pay back the loan, and part of the criteria is that you earn at least £1,000 per month.
Something that QuidMarket do, which some can find intrusive, is that they will contact your employer to confirm the details that you provided during the application. They can't provide any information that you haven't given them, it will just be to verify your employment. Even so, this could put some applicants off if they don't like discussing their business with colleagues.
As with any high-cost short-term product the usual warning applies. If you have any doubt whether you can afford to repay your loan on time and in full, then don't apply.
Overall verdict: If you're considering a payday type product then QuidMarket are one of the more consumer-focused lenders out there. They are transparent and their price is on par with the rest of the market but as with any high-cost short-term product, approach with caution.
Highlights
Repayments can be made over 6 months
No upfront fees
No charge if you're unsuccessful with the loan
Same day payout
Minimum criteria
You must be between 23 and 65
You need to have a valid debit card and Direct Debit facility
You must be employed
You should have take-home pay of at least £1,000 per month
You need to have a mobile phone
You must live in the UK
Fees
Maximum APR 1297%
Arrangement fee: £0
Early repayment fee: £0
Late payment fee: £0
About QuidMarket
QuidMarket offer high-cost short-term loans between £300 and £1000 that can be repaid over three to six months at a representative APR of 1297%.
The application is completed online and you will need to provide details of your financial circumstances as well as your employment details – QuidMarket will need this as they will contact your employer during the underwriting process to confirm the application. You'll receive your loan agreement via email, so be sure to read it and confirm electronically when you are happy with the loan amount and terms. Once QuidMarket have received this, you can then receive your loan the same day as long as the confirmation was within their working hours.
Company information
Registration number: 07259223
Foxhall Business Centre, Foxhall Road, Nottingham, NG7 6LH
FCA registration
Reference No: 677995
Trading names: Quid Market
Place of business: Foxhall Business Centre, Foxhall Road, Nottingham, NG7 6LH
Data protection registration
Registration No: Z2501836
Data controller: Stagemount Ltd
Address: Foxhall Business Centre, Foxhall Road, Nottingham, NG7 6LH
Apply Now