Savvy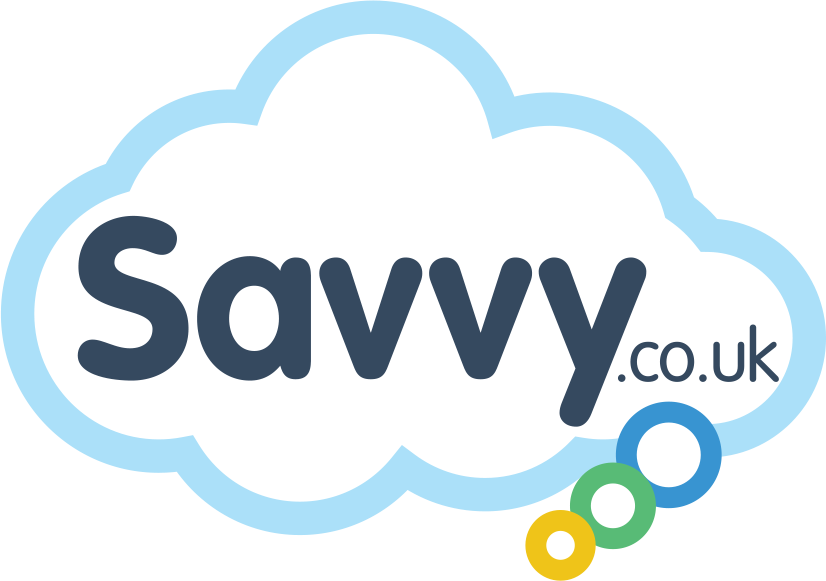 Representative 1259.2% APR
Will lend between: £100 - £1,200
Over: 4 - 12 Months
Representative example: If you borrow £400 for 6 months at a Representative rate of 1259.2% and an annual interest rate of 291.50% (fixed), you would pay 6 instalments of £133.33. The total charge of credit will be £399.98 and the total amount repayable would be £799.98.
The quickest way to find the best loan.
Compare UK direct lenders that have accepted your application.
Fill in one quick and simple form.
Loans for all purposes.
Bad credit history accepted.
Get accepted
Representative 49.7% APR.
Savvy customer reviews.
3 reviews
4.0 out of 5 stars
Our review of Savvy
Based just south of Manchester, Savvy offer loans ranging from £100 to £1000 paid over 4 to 12 months. The rate you'll be offered will be based on your circumstances and how much you're looking to borrow.
If you're looking to take out a loan with Savvy, it pays to think carefully. Although they're a cheaper alternative to payday loans, they offer one of the more expensive unsecured personal loan products so it's worth shopping around for alternative lenders or considering a guarantor loan, which will likely give you access to cheaper rates.
In terms of their features, they offer online account management, so you can log in and check in on your payments whenever you like. They also don't charge you any fees if you wish to pay your loan back early, which isn't the case for a lot of lenders. However, they are expensive, and if you have good credit, it will pay to apply elsewhere. If you have bad credit, it may also be worth looking into guarantor loans to access cheaper rates.
Overall verdict: Savvy offers a good alternative to payday products for people with bad credit, and it's clear that their team work hard to ensure their customers are happy. As with all loans, you should only apply for a loan with Savvy if you think you can keep up with the monthly repayments. With no fees for early repayment and features like online account management, Savvy is a good option for those with less-than-perfect credit.
Highlights
Fixed monthly repayments to help with budgeting
Quick and simple online application
High levels of customer service satisfaction
Loan available within an hour of approval within working hours
Minimum criteria
You must be aged 18
You will need to be a UK resident
You must have a UK bank account and debit card
You must earn at least £1000 per month (net)
Fees
Maximum APR 1259.2%
Arrangement fee: £0
Early repayment fee: £0
Late payment fee: £0
Savvy Customer Question & Answers
Total question and answers: 2
Question:
I am expecting an injury claim to settlement of around one hundred thousand plus and I have bad credit Credit history can you help
Answer:
Hi David, I am not sure what the question is. If you are looking for a loan, you can apply on our website and a decision would be made based on the information you have provided and after conducting relevant checks. Thanks
Answered in 12 hours by James
Question:
Hi!I applied 2 hours ago and I have been approved in principle. What is that mean?and says I need to call Monday morning after 8 am to finish .what is that mean?thank you
Answer:
Hi Marian. If you have been approved in principle, you will be called today to go through final checks on the application. Alternately you can contact the office on 0161 429 5397. Thanks
Answered in 3 days by James
About Savvy
Savvy offer loans between £100 and £1,200 that can be repaid over 4 to 12 months. They will take into account loan amount, term and the applicant's personal circumstances to decide your final rate. You don't have to have a perfect credit history but you will need to provide proof that you can comfortably afford the loan repayments and receive a regular income of at least £800 per month from employment. You may also be asked to provide either your most recent payslip or 2 months of bank statements by text or email to show your wage entering your account.
Applications are made online and you will need to provide details of your employer, bank details, monthly expenditure and three years' address history. These details, along with a credit check will go towards helping Savvy to determine whether you're going to be accepted and the interest rate offered. Once accepted and all the checks are complete, the funds can be deposited into your account within an hour on weekdays and Saturdays, no loans are paid out on a Sunday.
Company information
Registration number: 6034431
1st Floor High Bank House, Exchange Street, Stockport, England, SK3 0ET
FCA registration
Reference No: 718303
Trading names: Savvy Loans, Lightning Loans, Valour Loans
Place of business: 1st Floor High Bank House, Exchange Street, Stockport, England, SK3 0ET
Data protection registration
Registration No: Z1012907
Data controller: Valour Finance Limited
Address: 1st Floor High Bank House, Exchange Street, Stockport, England, SK3 0ET
Apply Now