Selfy Loans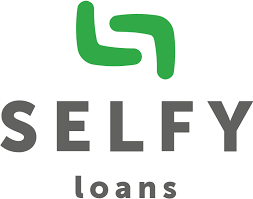 77.7% Representative
Will lend between: £1,000 - £15,000
Over: 24 - 60 Months
Representative example: Borrowing £5,000 over 3 years at an interest rate of 58.9% p.a. (fixed), you will repay 36 monthly payments of £298.62 per month. Interest payable £5,750. Total amount payable £10,750. Representative 77.7% APR.
The quickest way to find the best loan.
Compare UK direct lenders that have accepted you.
Fill in one quick and simple form.
Loans for all purposes.
Bad credit history accepted.
Get accepted
Representative 49.9% APR.
Selfy Loans customer reviews.
265 reviews
4.5 out of 5 stars
Helping hand for desperate people
12:04 23-06-2018

Smart Money People
Not cheap for low credit scored people but they were there to help. Got a car then I am able to go to my new workplace and paying back the loan. That's it.
Joseph
Helpful, Friendly, Caring
06:55 15-02-2018

Smart Money People
Very good customer service, very quick responses and an overall pleasent experience. Would recommend to anyone!!!
Cally83
Polite, respectful and helpful and could not do enough to help me
15:03 31-10-2017

Smart Money People
Process easy, Staff polite and respectful not once did they treat me as a second class citizen as other loan companies as I am self employed. I would more than recommend then to others they were and are wonderful
jeannie
Positive experience
08:40 22-05-2017

Smart Money People
I had been turned down for a loan so I was happy when I was accepted at everyday. The lady in the branch was so friendly. Would recommend them.
Sarah Jones
very professional
10:56 08-05-2017

Smart Money People
very quick and easy to sort out and was in my bank within 3 days
martin johnson
Excellent
20:10 07-05-2017

Smart Money People
Friendly staff and fast at putting money into your account wouldn't go anywhere else
Andrew gardiner
loan company
19:11 24-12-2015

Smart Money People
I found this so easy to get a loan there very friendly dont need credit check good for Christmas low apr
Donna Carter
About Selfy Loans
Selfy Loans are a brand from Everyday Loans, offering unsecured personal loans from £1,000 to £15,000 with a representative APR of 93.6%. Their loans are tailored for people who are self employed and in need of finance and this includes customers who might not have spotless credit records. Selfy Loans don't charge any fees for arranging the loan.
The application process begins online with a form and a conditional decision in minutes, customers then need to visit them in a branch to complete the application. The criteria that customers need to meet to apply for an Selfy Loan are a bit more detailed than a general personal loan, and include having been self-employed for at least 2 years, earning a minimum of £15,000 per year, not having beend eclared bankrupt and not being employed as a commission-only sales agent.
Company information
Registration number: 05850869
Secure Trust House, Boston Drive, Bourne End, Buckinghamshire SL8 5YS
FCA registration
Reference No: 724445
Trading names: Everyday Loans
Place of business: Secure Trust House, Boston Drive, Bourne End, Buckinghamshire SL8 5YS
Data protection registration
Registration No: Z9591892
Data controller: Everyday Loans Limited
Address: Secure Trust House, Boston Drive, Bourne End, Buckinghamshire SL8 5YS
Apply Now