Bank of Ireland Loan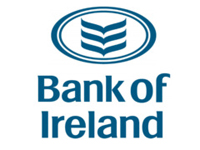 Representative 6.8% APR
Will lend between: £1,000 - £25,000
Over: 12 - 60 Months
Representative example: If you borrow £20,000 over 60 months at a Representative rate of 6.8% APR and an annual interest rate of 6.6% (variable), you would pay 60 monthly installments of £391.92. The total charge for credit will be £3,515.20 and the total amount payable will be £23,515.20
Contact Bank of Ireland Loan
Are you eligible for Bank of Ireland Loan?
Check your eligibility before you apply.
Quick 40 second form.
No impact on your credit file.
Free personalised eligibility score.
Check Eligibility
Bank of Ireland Loan customer reviews.
435 reviews
1.3 out of 5 stars
Highlights
Two repayment holidays each year whilst you repay the loan
Low rates on borrowing regardless of whether you're in Ireland or on the mainland UK
Irish bank that lends to those on the mainland of the UK too
You can get a quote on the Bank of Ireland website without it affecting your credit rating
Minimum criteria
You will need a good credit history to apply to Bank of Ireland
You need to have held a Bank of Ireland current account for six months prior to applying
Payment holidays will need to be selected before you get your loan
Fees
Maximum APR 8.9%
Arrangement fee: £65
Early repayment fee: £0
Late payment fee: £0
About Bank of Ireland Loan
Bank of Ireland offers personal loans between the amounts of £1,000 and £25,000. You will qualify for a loan with the Bank of Ireland if you live on the mainland UK, but you must have held an account with them for at least six months and have a good history before you can apply. You can apply online or over the phone.
To apply, simply complete their online application form, which will be reviewed by a caseworker who will contact you within two working days. If your loan application is accepted, they will send you a credit agreement which must be signed and posted back to them. A final assessment will be done to check that you've completed the agreement properly and once approved, your loan will be deposited into your account within 3 to 5 working days. Bank of Ireland loans come with the option of two repayment holidays each year, which can help ease times of financial burden such as Christmas or holidays .
Company information
Registration number: 7022885
Bow Bells House, 1 Bread Street, London, EC4M 9BE
FCA registration
Reference No: 512956
Trading names: Bank of Ireland
Place of business: Bow Bells House, 1 Bread Street, London EC4M 9BE
Data protection registration
Registration No: Z2076174
Data controller: Bank of Ireland (UK) PLC
Address: Bow Bells House, 1 Bread Street, London EC4M 9BE
Apply Now