Bank of Ireland Loan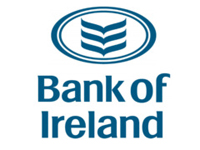 7.5% Representative
Will lend between: £1,000 - £25,000
Over: 12 - 60 Months
Representative example: If you borrow £10,000 over 60 months at a Representative rate of 6.9% APR and an annual interest rate of 6.9% (fixed), you would pay 60 monthly instalments of £196.58. The total charge for credit will be £1,367.60 and the total amount payable will be £11,794.80.
Contact Bank of Ireland Loan
Are you eligible for Bank of Ireland Loan?
Check your eligibility before you apply.
Quick 40 second form.
No impact on your credit file.
Free personalised eligibility score.
Check Eligibility
Bank of Ireland Loan customer reviews.
96 reviews
1.3 out of 5 stars
Fabulous
20:14 08-01-2017

Choose Wisely
Have had Bank of Ireland loans for about 10 years now.Excellent every time.Banked with them for 35 years now and will never switch banks.Always reliable.
Gary McWilliams
Awful customer service
21:05 01-09-2016

Choose Wisely
Awful customer service and unethical practices aimed at maximising profits. Be sure to read every piece of the small print and don't expect any help or assistance, or returned calls. Don't be fooled by low rates. In the long run you'll pay more due to the small print and poor service. In such a highly competitive market you'll be able to find a better or equivalent deal, with a company providing much better service.
Mike Jaques
Terrible customer service
20:24 24-08-2013

Choose Wisely
This is without doubt the worst bank ever. I have had nothing but trouble with them from transferring direct debits to Standing orders still been taking out of my account even though I paid off loan in branch
Brendan Byrne
worst service ever
13:15 12-09-2012

Choose Wisely
This is without a doubt the worst bank ever- nothing but trouble, and have had to refer everything to the financial ombudsman and OFT.
GJ
Avoid
10:26 10-11-2010

Choose Wisely
The Bank of Ireland are completely incompetent. Without going a rant - time and time again I have to ring them to try and fix their mistakes (the latest one being the 8th)!
Roisin
Online service a pain!
10:57 08-11-2010

Choose Wisely
Everything is so convoluted and complicated, they take ages to do anything and everything it seems, requires to send you a letter first. Operating with the Online system is several times slower than going to the bank directly. It's one of the worst web applications I ever seen, probably the worst bank web application and it is the worst bank I've ever dealt with.
Bruno
Dire Online Service
01:52 20-10-2010

Choose Wisely
I cannot believe how bad this bank is. Mistakes galore and an on-line banking system that would seem to have been written by a five year old it is so cumbersome. I moved a business account recently to this bank as well for better terms and cannot wait to move back out again even though it has cost a considerable sum to move in the first place.
Dean
Accepted after 5 minutes
12:29 05-10-2010

Choose Wisely
After reading some reviews I wasn't very sure whether to go with Bank of Ireland or not, but I did and I got accepted by email 5 minutes after I completed the form. I phoned them and was offered a great rate of 10.9 APR. My paperwork arrived tuesday morning, sent it back that day and had money in my account by the end of the week.
lloyd
Highlights
Two repayment holidays each year whilst you repay the loan
Low rates on borrowing regardless of whether you're in Ireland or on the mainland UK
Irish bank that lends to those on the mainland of the UK too
You can get a quote on the Bank of Ireland website without it affecting your credit rating
Minimum criteria
You will need a good credit history to apply to Bank of Ireland
You need to have held a Bank of Ireland current account for six months prior to applying
Payment holidays will need to be selected before you get your loan
Fees
Maximum APR 19.9%
Arrangement fee: £65
Early repayment fee: £0
Late payment fee: £0
About Bank of Ireland Loan
Bank of Ireland offers personal loans between the amounts of £1,000 and £25,000. You will qualify for a loan with the Bank of Ireland if you live on the mainland UK, but you must have held an account with them for at least six months and have a good history before you can apply. You can apply online or over the phone.
To apply, simply complete their online application form, which will be reviewed by a caseworker who will contact you within two working days. If your loan application is accepted, they will send you a credit agreement which must be signed and posted back to them. A final assessment will be done to check that you've completed the agreement properly and once approved, your loan will be deposited into your account within 3 to 5 working days. Bank of Ireland loans come with the option of two repayment holidays each year, which can help ease times of financial burden such as Christmas or holidays .
Company information
Registration number: 7022885
Bow Bells House, 1 Bread Street, London, EC4M 9BE
FCA registration
Reference No: 512956
Trading names: Bank of Ireland
Place of business: Bow Bells House, 1 Bread Street, London EC4M 9BE
Data protection registration
Registration No: Z2076174
Data controller: Bank of Ireland (UK) PLC
Address: Bow Bells House, 1 Bread Street, London EC4M 9BE
Apply Now