Wageme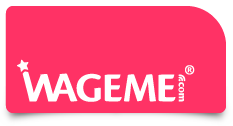 Representative 49.9% APR
Will lend between: £50 - £750
Over: 1 - 45 Days
Representative example: Representative Example: If you borrow £1,200 over 18 months at a Representative rate of 49.9% APR and an annual interest rate of 49.9% (fixed) you would pay 18 monthly installments of £90.46. The total charge for credit will be £428.28 and the total amount payable will be £1,628.28.
Are you eligible for Wageme?
Check your eligibility before you apply.
Quick 40 second form.
No impact on your credit file.
Free personalised eligibility score.
Check Eligibility
Wageme customer reviews.
475 reviews
4.6 out of 5 stars
Our review of Wageme
Wageme.com offer their customers complete management of the loan via their online account. They're able to pay the loan back early, apply for an extension on the term and even apply for a re-loan. This means that you don't need to fill out the application form again as they will keep your details on file. You may need to provide or confirm some information if you are looking for a re-loan, as Wageme.com will want to check your affordability. Just beware that getting into a borrowing cycle is not recommended. If you find yourself in this position it's worth gaining advice from debt services such as stepchange or the Money Advice Service.
Wageme.com's representative APR is fairly standard for the high-cost short-term market, however they do offer a number of extra benefits in comparison to some of their competitors. One being the ability to extend the loan term if they are not able to meet their repayment date. However, by doing this you will have to pay more in the long-run so bear that in mind.
Wageme.com rank mid to high table on Choose Wisely for their OPTIOSCORE. They feature reviews on their site taken from TrustPilot where they've achieved a score of 9.5 out of 10 from 430 reviews. Customers particularly praise them for reliability, excellent customer service and fast payout.
As with any high-cost short-term product the usual warning applies. If you have any doubt whether you can afford to repay your loan on time and in full, then don't apply. By missing or being late with repayments, you will not only harm your credit file but could be subject to a number of fees, which can soon make things very expensive.
Overall verdict: Wageme.com seem to have one of the best online account management portals in the market and allow their customers to have great control of their loan. Their representative APR is fairly standard, but their highly positive reviews suggest that this doesn't matter to customers who favour control over the price.
Highlights
You can request an extension on the loan
Loan is paid out using The Faster Payment Service
Returning customers can borrow up to £1,000
Settle the loan early free of charge
Minimum criteria
You need to be over 18 years old
You must be employed
You need to have a UK bank account with a debit card
Fees
Maximum APR 49.9%
Arrangement fee: £0
Early repayment fee: £0
Late payment fee: £15
About Wageme
Wageme.com is a high-cost short-term lender that offers loans between £50 and £1,000 to be repaid within 35 days, usually on your next pay day, at a representative APR of 1212.3%. Customers who are new to Wageme.com will only be able to borrow a maximum of £400, however if this is repaid on time and they apply for another loan, then they may be eligible to apply for a larger amount. Wageme.com use information from your credit history and personal circumstances to determine the amount and term over which the loan is repaid and will then offer realistic repayment options.
The application is completed online and takes around four minutes.Aswell as contact details Wageme.com will aslo require details of your employment and income. From this they will then make a decision on the loan - in the case they require more information they may give you a call. Should you be successful the loan can be deposited into your account the same day, however, some banks can take up to 48 hours to process the funds if they don't accept faster payments.
Wageme.com do not charge fees for early repayments, which can be carried out by simply logging in to your online account. Wageme.com also allow customers to extend their loan term or make multiple payments, however if you do extend the loan term it will end up being more expensive as you will be charged the extra interest.
Company information
Registration number: 08093563
M H Conference Centre Mount Road, Tettenhall, Wolverhampton, West Midlands, United Kingdom
FCA registration
Reference No: 673281
Trading names: Wageme, Wageme.com
Place of business: M H Conference Centre Mount Road, Tettenhall, Wolverhampton, West Midlands, United Kingdom, WV6 8HL
Data protection registration
Registration No: ZA516640
Data controller: FCA
Address: M H Conference Centre Mount Road, Tettenhall, Wolverhampton, West Midlands, United Kingdom, WV6 8HL
Apply Now