Metro Bank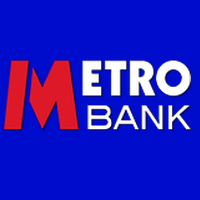 Representative 4.9% APR
Will lend between: £1,000 - £35,000
Over: 12 - 60 Months
Representative example: If you borrow £10,000 over 60 months at a Representative rate of 4.9% APR and an annual interest rate of 2.3% (fixed), you would pay 60 monthly instalments of £187.94. The total charge for credit will be £1276.40 and the total amount payable will be £11276.40
Are you eligible for Metro Bank?
Check your eligibility before you apply.
Quick 40 second form.
No impact on your credit file.
Free personalised eligibility score.
Check Eligibility
Metro Bank customer reviews.
3744 reviews
3.2 out of 5 stars
Our review of Metro Bank
Metro Bank have decided to take a different approach to most other lenders – 7.9% is the rate that each successful applicant will receive. They don't take into account personal circumstances or amount requested which is a rare feature in the market. To apply you will need to have a Metro Bank current account, as this is where the loan will be deposited, and where the repayments will be paid from each month – you can't set up a Direct Debit from another account.
There are no charges for missed or late payments, however you may be asked to pay legal fees should the process of collecting the payment get that far down the process. Customers are able to repay the loan early, however this will result in additional charges. 1% of the outstanding loan is charged for terms over a year and 0.5% is applied if there is less than a year left on the loan.
Metro Bank's OPTIOSCORE is in the mid-high range and has been boosted by their consumer sentiment score. This can most likely be attributed to their customer service and availability. They are open seven days a week 362 days a year and even have late opening hours from Monday to Friday. They also have a telephone team that are available at all hours and every day of the year.
Overall verdict: Metro Bank appear to have a more personal touch than other lenders – they stay available to customers at all times and the application is done face to face. Although this can seem inconvenient if you want to apply quickly online, this is a nice touch for customers who prefer to deal with people.
Highlights
Standard 7.9% interest rate for each applicant
Funds paid directly into Metro Bank Current Account
No default charges for missed payments
Late opening hours and telephone team available 24/7
Minimum criteria
You must be aged 18 or over
You must be a UK resident
You will need to provide proof of your identity and address
You must have a Metro Bank current account
Fees
Maximum APR 29.9%
Arrangement fee: £0
Early repayment fee: £0
Late payment fee: £0
About Metro Bank
Metro Bank offer loans from £1,000 and £35,000 to be repaid over one to five years and at a representative APR of 4.9%. The maximum APR you could be offered is 29.9%. This interest rate is available to all successful applicants and they don't take into account personal circumstance, loan amount or loan term during the decision process. Monthly repayments are fixed and there are no hidden fees or charges for arranging the loan.
To apply for the loan you will need to have a Metro Bank current account and this is where the funds are deposited and monthly repayments are taken, should you be successful. There is no online application, instead you will need to go into a Metro Bank branch to speak to them about the loan face to face.
Company information
Registration number: 06419578
One Southampton Row, London, WC1B 5HA
FCA registration
Reference No: 488982
Trading names: Metro Bank
Place of business: One Southampton Row, London, WC1B 5HA
Data protection registration
Registration No: Z1729609
Data controller: FCA
Address: One Southampton Row, London, WC1B 5HA
Apply Now