Lendable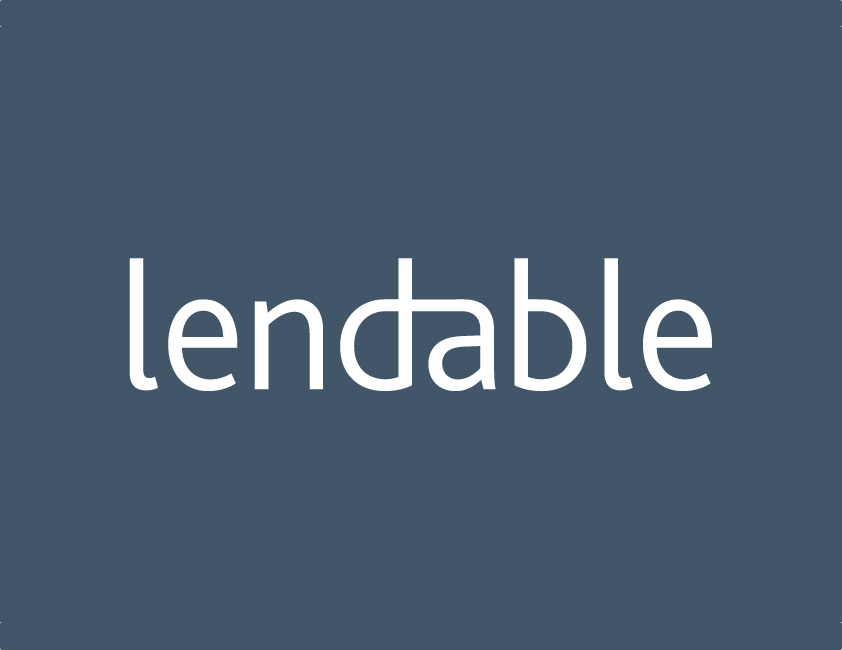 Representative 28.2% APR
Will lend between: £1,000 - £20,000
Over: 12 - 60 Months
Representative example: If you borrow £7,500 over 36 months at a Representative rate of 28.2% APR and an annual interest rate of 22.9% (fixed), you would pay 36 monthly installments of £298.47. The total charge for credit will be £3,245.04 and the total amount payable will be £10,745.04 including total fees of £440.00.
Are you eligible for Lendable?
Check your eligibility before you apply.
Quick 40 second form.
No impact on your credit file.
Free personalised eligibility score.
Check Eligibility
Lendable customer reviews.
10138 reviews
4.9 out of 5 stars
Our review of Lendable
Lendable offer loans to customers with less than perfect credit that may have been turned down elsewhere. Taking this into account, their representative APR is competitive but the rates offered can vary dramatically between 7.5% and 49.9% depending on a variety of factors. Customers are able to complete the simple application form that provides a personalised quote, but as it's only a soft search it won't leave a footprint on your credit score. This can give you an idea of the type of rate that you could get, but may change once they complete the actual credit search.
They boast that their way of doing things is transparent, that there are no arrangement fees and you can repay your loan early with no penalties or charges. If for any reason Lendable can't lend you the money, you'll be passed through to a price comparison site which will allow you to find a lender better suited to your circumstances.
Although there are only 50 reviews on Feefo.com, Lendable have a 100% positive rating. Customers have praised them for their quick service, good response times from customer service and fast payouts. Lendable also reply to the majority of the reviews which is a really nice touch and shows that they appreciate the good feedback. Their website is attractive, looks more appealing that other lenders in the market and their form is simple to complete.
Overall verdict: Lendable offer a competitive rate to customers with less than perfect credit. If you are technologically savvy then you'll have absolutely no problem navigating the website or sending in images of documents if needed. If you're slightly less confident and prefer more human contact during the application, then you may need to look elsewhere.
Highlights
Soft credit search takes only 30 seconds
Peer-to-peer lending
No upfront fees or hidden charges
Can be contacted by text
Funds can be with you within a couple of hours from approval
Minimum criteria
You must be a UK resident
You need to be aged at least 18
You must have a UK bank or building society current account
Fees
Maximum APR 49.9%
Arrangement fee: £440
Early repayment fee: £0
Late payment fee: £30
About Lendable
Lendable offer loans between £1,000 and £20,000 that can be borrowed over a term ranging from one to five years. Their representative APR is 22.9%, although this can change during the application process where Lendable will take into account the loan term, loan amount and your personal circumstances. As Lendable do everything online, their quote only takes around 30 seconds, they can make an instant decision, and if approved the funds can be in your account within minutes. If they do require additional information such as a payslip, then you're able to take a picture with your phone and email it to them, rather than sending in the hard copy.
You don't need to have perfect credit history to apply with Lendable, as they take other circumstances into consideration, not just your credit score. However, if for some reason they are unable to provide you with a loan then they will introduce you to a price comparison site who may be able to find you a lender that best suits your circumstances – there is no fee for this service.
Company information
Registration number: 08828186
26 Park Gate, 27 Inverness Terrace, London, W2 3JR
FCA registration
Reference No: 720261
Trading names: Lendable
Place of business: 26 Park Gate, 27 Inverness Terrace, London, W2 3JR
Data protection registration
Registration No: ZA041704
Data controller: Feather Media Ltd
Address: 26 Park Gate, 27 Inverness Terrace, London, W2 3JR
Apply Now