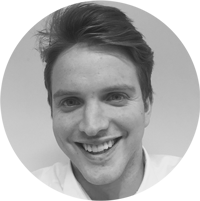 Loans for bad credit
What is bad credit?
Having bad credit basically means you have a low credit score. If you've never relied on credit before or have a history of late or defaulted repayments then chances are you have a low credit score and ultimately bad credit.
Know your credit file
Before you start your loan search it pays to check your credit file to know exactly where you stand. You may think you have good credit, you may think you have bad credit, but you won't know until you check. You can find more about how to keep track and manage your credit file in our guide to understanding your credit file.
I've never had a loan, why do I have bad credit?
Everyone has a credit file. If you have a bank account, if you've ever had a phone contract or even paid household bills - these have all impacted your credit file. When lenders are deciding whether or not to lend to you they will look at your credit file. If you have a history of paying things on time and managing credit well then they'll likely be comfortable lending to you. If things look a little shaky or information is limited then lending to you becomes more risky. That's why even if you've never borrowed before you may have poor credit.
What types of bad credit loan can I get?
If you have bad credit you do have options and there are deals to be had. Here are the different types of bad credit loan that are available.
Guarantor Loans
If you have a poor credit history but are now back on a firm financial footing guarantor loans are an option worth considering. You will need a guarantor to back you up, this can be a friend or family member but they will need to have a good credit history and in some cases will be required to be a homeowner. In return you can benefit from high acceptance rates and a reasonable APR in comparison to other bad credit options.
High-cost short-term loans
High-cost short-term loans, commonly known as payday loans are, as their title suggests are loans designed to be repaid over a short term. Loans range from £100 to £1000 and are generally come with repayment periods of between within 1-6 months.
High cost short term loans sit at the pricier end of the scale and should be considered for use only as a last resort. If you're thinking of a short term loan be sure to compare your options first and be absolutely positive you can afford the repayments before you apply.
Doorstep Lenders
Doorstep lenders offer cash loans of up to £500 to new customers regardless of your credit profile, delivered and collected on your doorstep. They can be extremely expensive and are considered a lender of last resort so be careful when looking at this option. If you are considering a Doorstep loan you can find out more information by visiting our doorstep loans comparison table.
Logbook Lenders
If you have your own car which is under 10 years old, then a logbook loan is an option. As security against your repayments, logbook lenders will take your V5 (your vehicles logbook) for the duration of the loan, temporarily resulting in the lender owning your vehicle. For everything you need to know about logbook loans check out our logbook loans comparison table.
What not to do
If you have a good credit history you're on the wrong page, instead, check our comparison tables for good credit loans.
If you're applying for a bad credit loan and you are unsure to whether you can afford the repayments then don't apply. Lenders will not lend to someone if they cannot afford to repay what they've borrowed, so you will only end up being declined.
Am I guaranteed a loan?
No. Every time you apply for a loan you will be subject to a credit check. You will also be marked against a very strict acceptance criteria. These criteria will vary from lender to lender but you will have to be at least 18 years old and be a UK resident. You will also have to be able to prove you'll be able to meet the repayments. You can increase your chances of acceptance by ensuring you meet these criteria before you apply.
What happens if you can't make your repayments?
If you're struggling to meet your repayments then contact the lender immediately. They may be able to ease your situation or at least provide you with some advice. If you still feel you need support there are a number of debt charities that can help you out. You can find more information in the Choose Wisely guide on what to do if you're struggling with debt.
Final word
If you have a poor credit history but are now in a stable financial position then there are a number of providers that will lend to you. First step is to know exactly where you stand, and then compare your options. If you have any doubt about being able to make the repayments, then do not apply as you will only get yourself in deeper financial trouble.