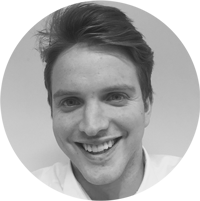 Bad credit loans
The first thing you need to consider before you compare bad credit loans is what does the term "bad credit loans" actually mean?
For the purposes of the information you'll find on this page, I'm defining bad credit loans as loans that are available to those with a bad or poor credit history. Your credit history is determined by the record of how you have used any credit accounts that have been made available to you. Credit accounts are accounts that show up on your credit file - so contract mobile phones, accounts for your household utility bills, any bank accounts, credit cards or loans. If you've never had a credit account, you'll fall into the bad credit category too. If you've made three or more late payments or defaulted on a credit account, then you have what will be considered a bad credit history. If a court has passed a County Court Judgment against you at any time within the past six years, you will also be considered to have a bad credit profile. For anyone outside of those criteria, you're in the wrong place. Instead, visit our good credit loans or fair credit loans pages.
Providers of bad credit loans
There are a number of different loan types available to you if you've got a bad or poor credit history. Below you'll find a list of bad credit loan providers. We've decided not to feature any Doorstep, Logbook or Payday Lenders on this table due to their incredibly high cost. If you would like more information on those types of loans, click the corresponding link. 
Guarantor Loans
Most guarantor lenders offer loans to the unemployed. If you've got a friend or family member with a good credit history and in full-time employment who is willing to back your loan application - then a guarantor loan could be a good option for you. I've included them in the comparison table below and have a page dedicated specifically to guarantor loans.
High-cost short-term loans
High-cost short-term loans (HCST), commonly known as payday loans are, as their title suggests, loans designed to be repaid over a short term. Loans range from £100 to £1000 and are generally repaid within 6 months. 
HCST loans sit at the pricier end of the scale and should be considered for use only as a last resort. If you are thinking of a HCST loan be sure to compare your options first and be absolutely positive you can afford the repayments before you apply.
Doorstep Lenders
Doorstep lenders offer cash loans of up to £500 to new customers regardless of your credit profile, delivered and collected on your doorstep. They can be extremely expensive and are considered a lender of last resort so be careful when looking at this option. If you are considering a doorstep loan you can find out more information by visiting our doorstep loans comparison table. 
Logbook Lenders
If you have your own car which is under 10 years old, then a logbook loan is an option. As security against your repayments, logbook lenders will take your V5 (your vehicles logbook) for the duration of the loan, temporarily resulting in the lender owning your vehicle. For everything you need to know about logbook loans check out our logbook loans comparison table.
What not to do
If you have a good credit history you're on the wrong page, instead, check our comparison tables for good credit loans. If you're applying for a bad credit loan it is vital you do not apply if you have any doubt to whether you can keep up with the repayments.
Acceptance criteria
Criteria will vary from lender to lender but you will have to be at least 18 years old and have a UK bank account with direct debit facilities. You will also have to convince the lender you'll be able to meet the repayments.
Final word
If you have a poor credit history but are now in a stable financial position then there are a number of providers that will lend to you. The cheapest being if you can find a guarantor. However, if you have any doubt about being able to make the repayments, then do not apply as you will only get yourself in deeper financial trouble.