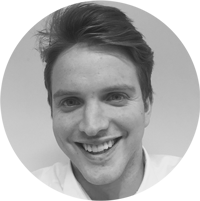 What are benefit loans?
It does exactly what it says on the tin; benefit loans are loans specifically designed for people who are on benefits.
We all know that those in employment with a weekly or monthly salary are going to be a more attractive prospect to lenders. Even if these individuals have only been in their current job a matter of months, they are still seen as more deserving of credit than those of us who are on benefits. It can be extremely difficult to obtain a loan from a high street bank if you are not in employment. Benefit loans are, therefore, the ideal solution for those of us "the computer says no" to.
How do I know if I should be looking for benefit loans?
If you are claiming state benefits you should be looking for benefit loans. By benefits we don't just mean you are claiming job seeker's allowance; it could be that you are in receipt of incapacity benefit, carer's allowance or even a state pension.
On a separate note, before making a loan application, it is a good idea to check your credit score. We recommend both Noddle and ClearScore as they offer this service for free. You should also ensure you are on the electoral role at your current address as this relatively simple exercise will indicate stability to lenders.
What can I expect from lenders?
Although you are not in employment, lenders specialising in benefit loans will recognise that you still have a regular source of income. If the benefit loans lenders deem you to have sufficient income to meet the loan repayments, it does not matter where that income actually comes from!
Not all benefit loans will mean a sky-high APR, especially for those of us who either a) have established a good long-term relationship with our own bank or b) have a relatively good credit score.
For those of us whose credit scores aren't so good, we are looking at high-cost unsecured benefit loans with an APR of anything between say 40% - 50% and going up to 99%.
Notwithstanding the fact it would be irresponsible for any lender to offer such a large loan in the first place, you are not going to be able to get benefit loans for tens of thousands of pounds. Your income (albeit pretty much guaranteed) is simply not going to be high enough to leverage such sums!
Any alternatives?
You may wish to consider exploring guarantor loans further. The premise of these loans is that a friend or family member - someone who trusts you regardless of your current circumstances - guarantees the loan should you miss or are unable to make the repayments.
The table on this page lists the options we have for benefit loans.