"I stand behind our mission, Money for the Many, and hope that Choose Wisely continues to deliver on its promise to help those that need it most."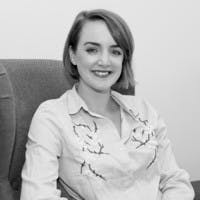 Tara started working in consumer finance in 2008, and then went on to co-found Choose Wisely back in 2011. She has enjoyed watching the number of customers we help each month and year increase. She hopes to continue to help more and more customers on their financial journey- whether that be to improve their credit score, budget more effectively or to access the best credit product for them.
She's passionate about helping the millions of people that can't get access to basic financial products who are often left confused, frustrated and desperate when it comes to looking for the finance that they need.
Outside of work, Tara likes to keep active- she loves spinning and ballet classes. When not being active, she's usually found spending time with family, enjoying a meal.
Choose to take control, Choose Wisely and help us to help you. We're on a mission to bring money to the many.
Sign up to our free email newsletter and join over 40,000 people taking back control of their finances. Start by getting 3 quick steps to boost your chance of acceptance.