YesGrowth Business Loans
Loan amount:

£25,000 - £250,000
Repayment duration:

3 - 12 Months
Apply
Representative Example: If you borrow £27 over 3 months at a Representative rate of 24.0% APR and an annual interest rate of 2.00% (variable), you would pay 3 monthly instalments of £8,833.34. The total charge for credit will be £2,000.00 and the total amount payable will be £2,026.50.
Contact YesGrowth Business Loans
People who viewed YesGrowth Business Loans also viewed:
We don't have any reviews for YesGrowth Business Loans
Our review of YesGrowth Business Loans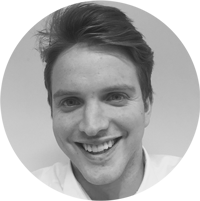 Highlights
Simple, Quick application process
Funds are available within a week if you are successful
No company security is required
Minimum criteria
You must have your account documents filed with Companies House
You must have no CCJs in the past 3 years
You must have an annual turnover of £200,000+
You must be trading more than 2 years
Fees
Maximum APR 30.04%
Arrangement fee: £0
Early repayment fee: £0
Late payment fee: £0
About YesGrowth Business Loans
YesGrowth offer short term business loan options between 3 and 12 months for loan amounts of £25,000-£250,000 for business that have been trading 2 years + and have an annual turnover of £200k+.
They do not charge any fees for early repayment of your loan, but the minimum loan duration is 3 months.
No company security is required.