Vanquis | Visa credit card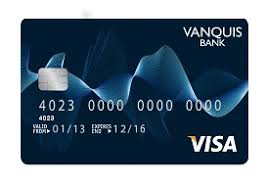 39.9% Representative
Purchase rate: 39.9%
Representative example:
Representative Example: The standard interest rate on purchases is 39.94% p.a. (variable), so when borrowing £1,200 the Representative APR will be 39.9% (variable).
Vanquis | Visa credit card customer reviews.
1668 reviews
4.6 out of 5 stars
Great customer service
18:09 10-06-2018

Smart Money People
Despite high interest rates, as long as you keep within your limit they are actually a good company and helpful if you need to contact them.
Leeanne Clifford
reliable but costly intrest if not paid on time
11:38 04-04-2018

Smart Money People
easy to apply and give temporary code if you need cash straight away but costly interest if your late repaying
Itsmeexxx
Great
19:44 09-01-2018

Smart Money People
This company has helped me improve my credit history after I couldn't get credit anywhere else due to some mistakes I made in the past. They have easy payment options and send a couple pf reminders so I know exactly where I stand.
Faye
Fantastic
20:53 04-01-2018

Smart Money People
From start to finish an easy process at great rates. Money in bank before first payment has to be made and repayment date at a preferred time for you. Wow, I can't thank Vanquis enough for helping me out. If anyone needs a loan check this first as sure you will be thankful.
Andrew Moore
VERY CLEAR MONEY MANAGEMENT !
12:09 08-11-2017

Smart Money People
EXCELLENT CUSTOMER CONTACT AND GREAT ASSISTANCE TO EVERYONE !
PETER MULLINGTON
excellent from all credit
17:50 03-11-2017

Smart Money People
easy access. on hand 24 7 to help excellent for everyone perfect for building credit score works with very bad creditb
Karla Butler
Great to build up your credit if used correctly,
21:51 01-10-2017

Smart Money People
Fab non judgemental company and yes whilst interest rates are super high, if used correctly you can build up your credit score.
Jo Heath
Gave me credit when few else would but that's the end of my positive experience
14:01 23-08-2017

Smart Money People
After getting into debt after my dad died, my credit rating took a bit hit. At one point I couldn't get credit from DFS for a sofa, or even a normal current account (I had to have a basic account with no debit card). I can't remember how I came across Vanquis but I applied and was accepted. At the time I was thrilled. I set up a direct debit to pay off the balance in full every month so that I would not accidentally miss a payment and end up damaging my credit rating again. After a few months they wrote and offered a credit limit increase. I called up to decline it. A few months later they did the same, but instead of offering the increase they had offered previously, they jumped up even higher, so I called up and declined that again. I believe I now have declined 3 credit increases, and I didn't see the letter for the last one and now have a credit limit which is way over my budget - if I spent that much I'd be properly in trouble. I've written to them complaining but their response was that I was making all the repayments so they weren't being an irresponsible lender. I still feel (particularly on cards for people rebuilding their credit) that credit limit increases should be an opt in rather than opt out but they don't agree. If you want a card which will help you rebuild your credit then it serves it's purpose. Just make sure you pay it off in full every month as the interest rates are really high. Other than that I probably wouldn't recommend them.
Vicky
excellent card
19:48 08-08-2017

Smart Money People
Vanquis approached me by post offering a card with competable interest. Initially vanquis claimed they would consider a credit limit increase after 4 months however 3 months in they changed their policy to 5 months with no exception to existing customers. Online banking is useful however paying off the credit card takes 3 working days which can be imconvenient when i send money over which i need to access soon after.
James campbell
High interest
18:44 29-06-2017

Smart Money People
Easy to get , but the extremely high interest is shocking . And they target people who don't really have other options for credit cards . Customer service is awful
Rebecca meakin
Our review of Vanquis | Visa credit card
The Vanquis Visa Credit Card has a higher representative APR than a lot of other credit cards on the market, but this is due to the fact that the card is aimed towards those who may have a few blemishes on their credit file. Vanquis try to teach their customers the best way to manage their credit by initially giving a maximum limit of £1,000, once it's been proved that this can be kept to and paid on time, then this can increase every five months until it reaches a final maximum of £4,000. Vanquis also provide tips on their website to help customers learn about credit and the best way to use and manage their card.
Customers can use their Vanquis Visa Credit Card to withdraw cash anywhere in the world which will result in a fee of 3%, but if using it abroad there is also a non-sterling transaction fee of 2.99%, which is in line with their competitors. Vanquis make it really simple for customers to stay up-to-date with their balance, statements and payment dates by providing management tools on the website. Customers can log in and check the details, which will encourage them not to go over the limit and incur charges.
Overall verdict: Positive reviews online should boost confidence in customers who have experienced problems with credit in the past. Vanquis appear to provide a lot of support alongside their Visa Credit Card to ensure that customers pay on time and don't take on a debt that is too high for them.
Highlights
Find out if you're eligible without harming your credit score
Increase limit over time to £4,000
Aimed at those with bad credit
Manage the account online
Email alerts before payment due dates
Contactless payment
Capped initial credit limit of £1,000
Minimum criteria
You must be aged at least 18
You need to be a UK resident
No bankruptcy
Fees
Maximum APR %
Arrangement fee: £0
Early repayment fee: £0
Late payment fee: £0
About Vanquis | Visa credit card
The Vanquis Visa Credit Card has a starting credit limit of between £150 and £1,000, however, if customers prove themselves to be trustworthy by paying on time and not going over the limit then this can increase every five months to a final maximum of £4,000.
The Vanquis Visa Credit Card is aimed towards customers who may have had problems with their credit in the past and have been turned by providers but are now looking to improve their position. Vanquis highlight on their website that customers should use the card sensibly by using it a little at a time and then paying that off.
Customers can manage their Vanquis Credit Card online by either logging into the website or registering for eVanquis where they can access their statement, make payments to the card and check their payment date. Customers can also make payments over the phone, by post and over the counter at a bank or Post Office. Vanquis will send an email a few days before the payment is due to ensure the customer knows it's close – helping to rebuild their credit and avoid falling into further debt.
Company information
Registration number: 2558509
20 Fenchurch Street, London, EC3M 3BY
FCA registration
Reference No: 221156
Trading names: Vanquis Bank Limited, Aquis, Argos Credit Card, Black Diamond
Place of business: No. 1 Godwin Street, Bradford, West Yorkshire, BD1 2SU
Data protection registration
Registration No: Z767493X
Data controller: Vanquis Bank Limited
Address: No. 1 Godwin Street, Bradford, West Yorkshire, BD1 2SU
Apply Now