RBS | Low Rate credit card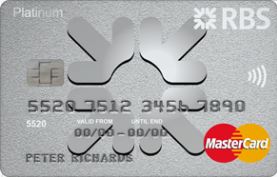 Representative 12.9% APR
Purchase rate: 12.9%
Representative example:
The standard interest rate on purchases is 9.9% p.a. (variable), so when borrowing £1,200 with a £0 annual fee, the Representative APR will be 9.9% (variable).
RBS | Low Rate credit card customer reviews.
224 reviews
1.5 out of 5 stars
Our review of RBS | Low Rate credit card
The RBS Low Rate Credit Card has an affordable representative APR and a standard interest rate of 6.9% on balance transfers and purchases. You'll need to watch out for the fees on balance transfers and on non-sterling transactions, but the annual fee, although inconvenient is not expensive at just £24.
In 2015, Fairbanking undertook an independent assessment of different financial products and granted the RBS Clear Rate Platinum credit card a three star award. As standard across most credit cards in the UK, customers can get 56 days interest free on purchases as long as the most current and final monthly payments are both made on time.
Scouring the web for reviews, it's difficult to find those that are specific to the Low Rate Credit Card, although there are some for RBS in general. On TrustPilot they have a rating of 'bad'. Lack of customer focus, disorganisation and poor customer service have all contributed to this.
Overall verdict: It's a shame that RBS as a whole has achieved poor online reviews, but the Fairbanking award paints a good picture for the RBS Clear Platinum Credit Card. Worth exploring for the affordable representative APR if you fit their acceptance criteria.
Highlights
Competitive representative APR
6.9% as standard on balance transfers and purchases
No fee for balance transfers
You can balance transfer up to 95% of your credit limit
Manage the card using online banking
Minimum criteria
You must be aged 18 or over
You need to be a UK resident
You must earn at least £10,000 per year
Fees
Introductory Balance Transfer Rate: 0%
Introductory Purchase Rate: 0%
Balance Transfer Rate: 6.9%
Balance Transfer Fee: £0
Purchase Rate: 12.9%
Fee Amount: £0
Representative APR: 12.9%
About RBS | Low Rate credit card
The RBS Low Rate Credit Card has a representative APR of 9.9% with a rate of 6.9% on purchases and balance transfers. The assumed credit limit is £1,200. There are no fees for completing a balance transfer, however you will need to pay an annual fee for the card of £24. If you go over the credit limit or are late making a payment by one day, then you'll incur a charge of £12.
For balance transfers to the RBS Low Rate Credit Card, customers are able to transfer up to 95% of their available credit limit, as long as it is over £100. This process can take up to three weeks.
On the RBS website, customers can check their likelihood of acceptance for the card by using the eligibility checker. This takes a few minutes to complete and does entail a credit search which will leave a footprint on your credit file.
Company information
Registration number: SC045551
Customer Relations, Freepost PO Box 1727, Edinburgh EH12 9JN
FCA registration
Reference No: 114724
Trading names: The Royal Bank of Scotland Plc, Williams & Glyn
Place of business: 36 St Andrew Square, Edinburgh EH2 2YB
Data protection registration
Registration No: Z5619639
Data controller: THE ROYAL BANK OF SCOTLAND PLC
Address: 36 St Andrew Square, Edinburgh EH2 2YB
Apply Now