Post Office Money® | Classic credit card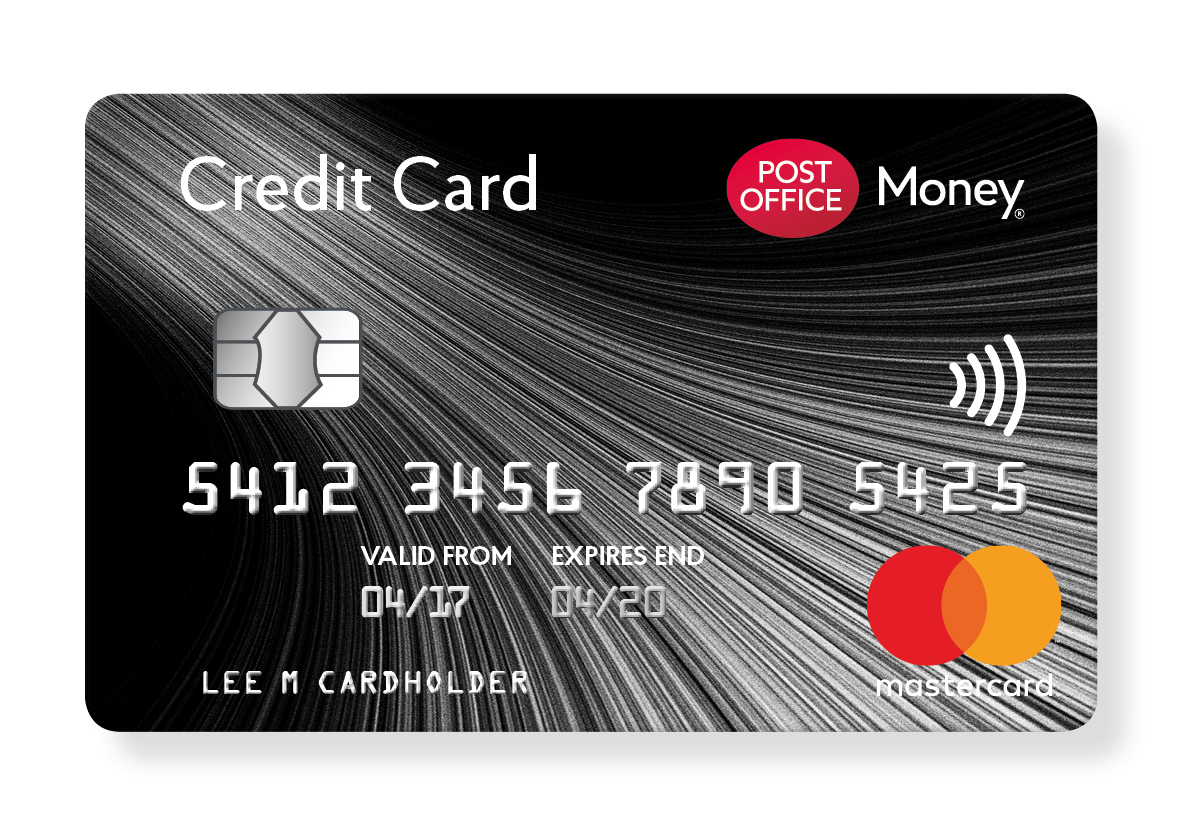 Representative 34.94% APR (variable)
Intro purchase rate: 0% for 12 months
Purchase rate: 19.9%
Representative example:
Assuming a credit limit of £1,200 and an interest rate on purchases of 34.94% p.a. variable, you will receive a 34.9% APR representative variable.
No reviews for Post Office Money® | Classic credit card
Our review of Post Office Money® | Classic credit card
The Post Office Money Classic Credit Card does come with a representative APR which is fairly standard across competitors, but there are also a number of extra benefits that customers can take advantage of. The 0% applied to balance transfers for 25 months, as well as purchases for 25 months gives customers a chance to pay towards existing debts they may have transferred as well as keeping monthly payments to a minimum.
The management facilities for the Money Classic Credit Card are some of the best out there, and customers have complete control of their account, right down to being able to view and change their PIN number – something which is usually done over the phone, in writing or in branch for the traditional banks.
One thing to mention is that the Post Office has been named as a recommended credit card provider for Which?, and this was awarded in April of 2016. Although there are no online reviews specific to the money Classic Credit Card, the Post Office as a whole has a TrustPilot rating of 'bad', however, it does need to be kept in mind that this is for everything the Post Office provide, including their mail services. Looking in more detail at their financial-based reviews the customers seem to be particularly unhappy with the disorganisation, rude customer service team and being charged when it was not their fault.
Overall verdict: Although the Post Office might be thought of as just letters and parcels, they do actually have quite a wide product offering. They're a trusted name and the Money Classic Credit Card has a decent representative APR and good financial benefits. A great option if you want complete visibility and control over your card.
Highlights
0% interest on purchases for 25 months
0% on balance transfers for 25 months (transfer within 3 months of your account opening)
Buy travel money with no cash fee
Online shopping security
Manage account with mobile or tablet with the app
Minimum criteria
You must be aged 18 or over
You need to be a UK resident
You must have a current bank or building society account
You can't have a Post Office credit card
You must be employed, retired or a homemaker
Your annual income needs to be over £8,000
No CCJs
Fees
Introductory Balance Transfer Rate: 0%
Introductory Purchase Rate: 0%
Balance Transfer Rate: 19.9%
Balance Transfer Fee: £2.89
Purchase Rate: 19.9%
Fee Amount: £2.89
Representative APR: 34.94% (variable)
About Post Office Money® | Classic credit card
The Post Office Money Classic Credit Card has a representative APR of between 19.9% and 34.9&. The maximum limit that can be offered is decided by the Post Office and will take into account the applicant's previous credit history and personal circumstances. Classic Credit Card holders can benefit from 0% on purchases for the first 12 months, as well as 0% on balance transfers for 18 months.To be eligible for these you will need to make a purchase or balance transfer within the first three months of opening the account.
There is no annual fee for the Classic Credit Card, but there is a fee of 2.89% on balance transfers. If you go over your credit limit or don't pay on time, not only will you lose the privilege of the special 0% rates, but you'll also incur charges of £12 each instance.
The account for the Classic Credit Card, can be managed over the phone, online or using the dedicated free Post Office mobile app. If you are going to manage your card online then you'll be able to view your current balance, credit limit, payment due dates, make a payment, make a balance transfer and change your PIN.
Company information
Registration number: 2154540
Finsbury Dials, 20 Finsbury Street, London, EC2Y 9AQ
FCA registration
Reference No: 409080
Trading names: Post Office Limited, Post Office Money
Place of business: Finsbury Dials, 20 Finsbury Street, London EC2Y 9AQ
Data protection registration
Registration No: Z4866081
Data controller: POST OFFICE LTD
Address: Finsbury Dials, 20 Finsbury Street, London EC2Y 9AQ
Apply Now