Luma | Bad Credit Credit Card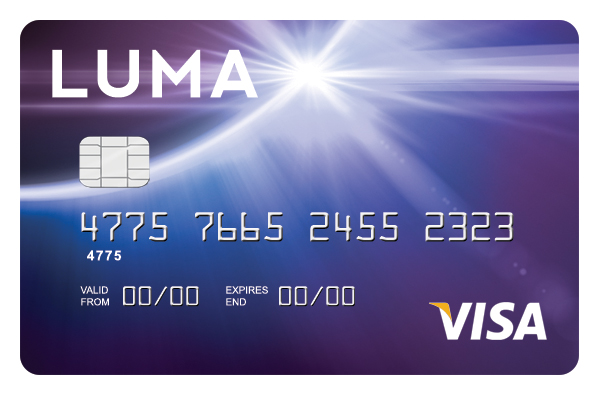 Representative 35.9% APR
Purchase rate: 35.9%
Representative example:
Representative Example: The standard interest rate on purchases is 35.94% p.a. (variable), so when borrowing £1,200 the Representative APR will be 35.9% (variable).
Luma | Bad Credit Credit Card customer reviews.
15 reviews
1.7 out of 5 stars
Highlights
Credit limit of £1,500
Aimed at those with bad credit
Manage the account online
Email alerts before payment due dates
Contactless payment
Those with CCJs or no credit score may be accepted
Minimum criteria
You must be aged at least 18
You must have a credit history in the UK
Not available for anyone who has been declared bankrupt in the last 12 months
Fees
Introductory Balance Transfer Fee: £0
Introductory Purchase Rate: 0%
Balance Transfer Rate: 0%
Balance Transfer Fee: £3
Purchase Rate: 35.9%
Fee Amount: £3
Representative APR: 35.9%
About Luma | Bad Credit Credit Card
The Luma Mastercard Credit Card, issued by Capital One, has a starting credit limit of up to £1,500. Your credit limit can be increased if you prove you make back your repayments on time each month.
The Luma Mastercard Credit Card is branded as the credit card 'that's a bit more friendly.' They aim to help out customers looking to improve their credit rating but have struggled to find the right product. It is possible to get their credit card even if you're new to credit or had CCJs or defaults in the past.
Customers can manage their Luma Credit Card using the Luma Login service online or through the app. They are committed to protecting customers, sending automated fraud alerts and free identity theft protection. Customers can receive email alerts, pay their balance off or make balance transfers using their online account. There is no annual fee and no hidden charges.
Company information
Registration number: 3879023
Trent House Station St, Nottingham, Notts, NG2 3HX
FCA registration
Reference No: 204440
Trading names: Capital One (Europe) plc
Place of business: Trent House Station St, Nottingham, Notts, NG2 3HX
Data protection registration
Registration No: Z4908826
Data controller: Capital One (Europe) plc
Address: Trent House Station St, Nottingham, Notts, NG2 3HX
Apply Now