Luma | Bad Credit Credit Card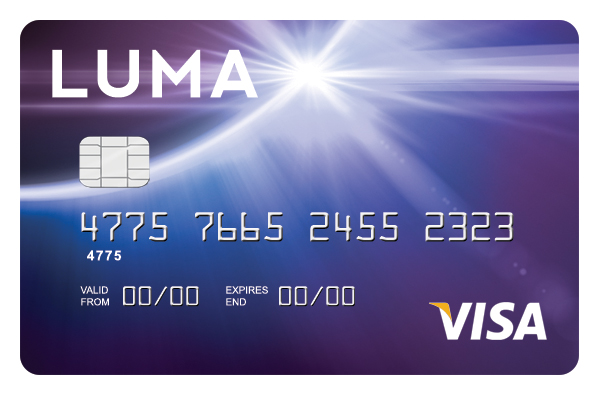 35.9% Representative
Purchase rate: 35.9%
Representative example:
Representative Example: The standard interest rate on purchases is 35.94% p.a. (variable), so when borrowing £1,200 the Representative APR will be 35.9% (variable).
Luma | Bad Credit Credit Card customer reviews.
7 reviews
2.4 out of 5 stars
Good credit card
04:22 23-06-2018

Smart Money People
Have used my luma credit card for a few years now, haven't had any problems with it and it has a reasonable amount you can borrow.
strawbubbi
Can't fault it
14:52 15-12-2016

Smart Money People
I have a luma card, got it to try and build up a credit rating as didn't have one. its been ok for me< cant fault them, been paid off every month and had offers to increase my limit.
Claire Glanvill
About Luma | Bad Credit Credit Card
The Luma Mastercard Credit Card, issued by Capital One, has a starting credit limit of up to £1,500. Your credit limit can be increased if you prove you make back your repayments on time each month.
The Luma Mastercard Credit Card is branded as the credit card 'that's a bit more friendly.' They aim to help out customers looking to improve their credit rating but have struggled to find the right product. It is possible to get their credit card even if you're new to credit or had CCJs or defaults in the past.
Customers can manage their Luma Credit Card using the Luma Login service online or through the app. They are committed to protecting customers, sending automated fraud alerts and free identity theft protection. Customers can receive email alerts, pay their balance off or make balance transfers using their online account. There is no annual fee and no hidden charges.
Company information
FCA registration