chrome | Visa Credit Card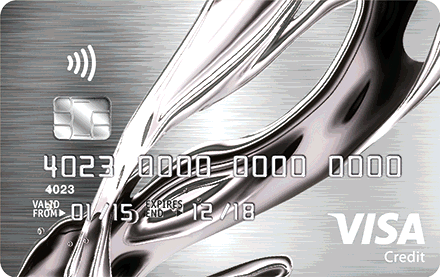 Representative 29.5% APR
Purchase rate: 29.5%
Representative example:
Representative Example: The standard interest rate on purchases is 29.5% p.a (variable) with a representative 29.5% APR variable.
chrome | Visa Credit Card customer reviews.
69 reviews
2.3 out of 5 stars
Highlights
You don't need to have a good credit history
Manageable credit limit from £250 to £1500
Payment reminders via text and email alerts
No annual fee
Access account online or via the app
Minimum criteria
You must be over 18 to apply
You must be a current UK resident
You must not already have a Vanquis credit card
You must not be legally restricted from obtaining credit (e.g. bankruptcy)
Fees
Introductory Balance Transfer Rate: 0%
Introductory Purchase Rate: 0%
Balance Transfer Rate: 29.5%
Balance Transfer Fee: £0
Purchase Rate: 29.5%
Fee Amount: £0
Representative APR: 29.5%
About chrome | Visa Credit Card
The chrome Credit Card aims to 'make your credit future shine'. Designed for customers looking to build-up their credit or struggle to find the right financial product for them.
The chrome Credit Card offers an initial limit from £250 to £1,000 but could be increased providing you show that you can manage the balance on your credit card sensibly. The representative APR is 29.5% with no annual fee but you will be charged a fee of £12 if you make a late payment or go over your limit.
Representative APR is variable and ranges from 29.5% to 59.9%, depending on your current financial situation.
Over time, if you prove you can manage your card and balances correctly, your credit limit could be increased to up to £4,000.
The chrome Credit Card is provided by Vanquis Bank who offer plenty of bad credit credit card options.
Company information
Registration number: 2558509
20 Fenchurch Street, London, EC3M 3BY
FCA registration
Reference No: 221156
Trading names: Vanquis Bank Limited, Aquis, Argos Credit Card, Black Diamond
Place of business: No. 1 Godwin Street, Bradford, West Yorkshire, BD1 2SU
Data protection registration
Registration No: Z767493X
Data controller: Vanquis Bank Limited
Address: No. 1 Godwin Street, Bradford, West Yorkshire, BD1 2SU
Apply Now