Aqua | Reward credit card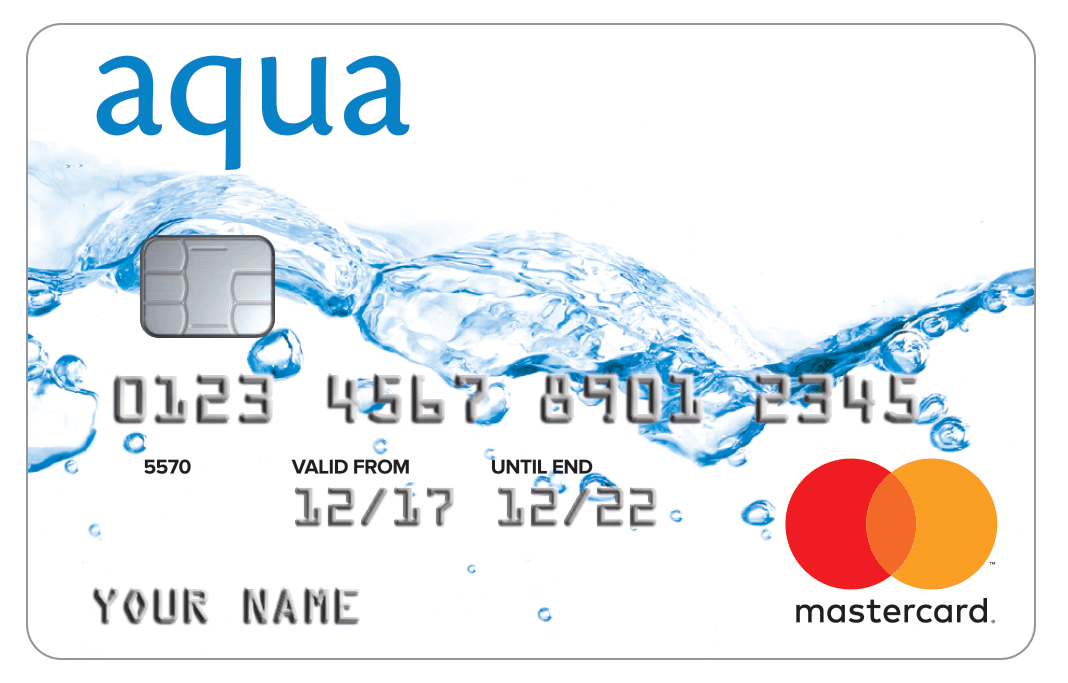 34.9% Representative
Purchase rate: 34.9%
Representative example:
Representative Example: 34.9% standard purchase rate p.a (variable). 34.9% representative APR (variable). Based on credit limit of £1,200.
Aqua | Reward credit card customer reviews.
1266 reviews
3.9 out of 5 stars
Amazing
04:16 09-11-2018

Smart Money People
Love my credit card. I use it every month.
Marmipola
Customer service below average
13:21 01-06-2018

Smart Money People
Sometimes you might speak to someone who is friendly and helpful. Sometimes you might speak to someone who is friendly but hasn't a clue what they're doing. Most of the time, though, you'll speak to someone who sounds bored and couldn't give a stuff.
Pete
Easy to use card but account management less than perfect
15:09 30-06-2017

Smart Money People
Although the card itself works great and the processes behind the scenes such as regular credit limit increases are smooth the online account management seems very slow to make changes.
Terry
Do not touch them keep well away! New Day is a nightmare
17:32 06-11-2016

Smart Money People
Do not under any circumstances touch this company no matter how much you want a credit card. They charge you no matter what, apr is massive, access to online account, well once you are late online is none existent, you offer to pay by DD but refused if you account is behind??? They get your address wrong and you pay for it, no statements, but its your fault even though you gave them the right address. Awful company, unfair! Wish I had never done it.
iliff
Great for building credit history and when others say 'no'.
17:15 26-08-2015

Smart Money People
If, like me, you've moved fairly recently to the UK and have had to start your credit and banking history from scratch, the Aqua Advance Credit Card is a good starting point. They say 'yes' where others say 'no' - probably best to try credit card application simulators to check your chances of getting accepted by any provider before collecting too many hits on your credit history. Applying and using your card is really simple and you'll get text and email reminders to pay your statement on time. The website is not the most intuitive of all, but after searching around a bit, you'll usually find what you need. After half a year of using the card responsibly and paying in full every month I asked for a credit limit increase which was promptly granted. The rates are very high, but if you always pay in full, it doesn't make that much difference since you're not paying them anyway. And in the meantime you'll be able to build your credit history and make way for getting better deals down the road.
CSM
About Aqua | Reward credit card
aqua's Reward card has an initial credit limit between £250 and £1,200, and offers 0.5% of spending as cashback, up to a total of £100, which is paid out annually. The representative APR is 34.9% for an assumed spend of £1,200 to be repaid over one year. There is no annual fee for the Reward credit card, however you will be charged a fee of £12 if you have a late payment or go over your limit.
The Reward card from aqua is aimed towards customers who want to repair or improve their credit by keeping within the limit and making payments on time. This means that they do accept customers that have less than perfect credit as long as you haven't declared bankruptcy in the last 18 months, or had a CCJ within the last year.
aqua allow Reward card customers to keep an eye on their balance using the online account management portal, which also allows you to change your payment date or repay some of your balance.
Company information
Registration number: 7297722
2 Pancras Square, London, N1C 4AG
FCA registration
Reference No: 690292
Trading names: Aqua Start, Aqua Advance, Aqua First, Aqua Gold, Aqua Reward, Aqua Classic
Place of business: 2 Pancras Square, London, N1C 4AG
Data protection registration
Registration No: Z272680X
Data controller: NewDay Ltd
Address: 2 Pancras Square, London, N1C 4AG
Apply Now