Aqua | Reward credit card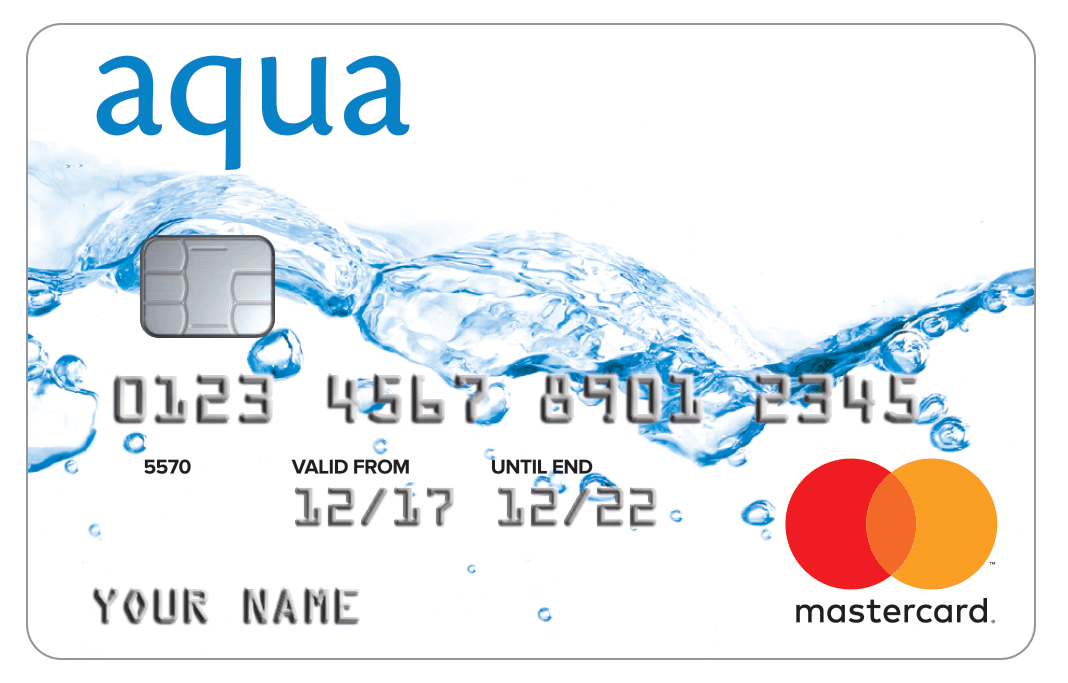 39.9% Representative
Purchase rate: 39.94%
Representative example:
Representative Example: 39.94% standard purchase rate p.a (variable). 39.9% representative APR (variable). Based on credit limit of £1,200.
Aqua | Reward credit card customer reviews.
1068 reviews
4.0 out of 5 stars
Customer service below average
13:21 01-06-2018

Smart Money People
Sometimes you might speak to someone who is friendly and helpful. Sometimes you might speak to someone who is friendly but hasn't a clue what they're doing. Most of the time, though, you'll speak to someone who sounds bored and couldn't give a stuff.
Pete
Lie and Cheat to Steal your Money
23:17 15-05-2018

Smart Money People
As seen in the title this company will lie and cheat to take your money. Even provided a recording of a call showing them giving false information they wont ever admit fault. There are far far better companies out there choose any of those.
Steriley64
Great card
20:26 07-05-2017

Smart Money People
Took a coupe of weeks to arrive after acceptance but other than that I have never had a problem. I do wish my card was contactless though
Kelly Miller
Pleased with there service
15:20 01-05-2017

Smart Money People
They have been helpful and increased my limit after 4months would recommend
Nicholas Starr
Easy fast and fair
09:47 29-04-2017

Smart Money People
I have an aqua credit card and they are brilliant they offered me the largest credit limit and I get a text every month if any charges or interest will make me exceed my limit and it is done before they take it so I find them fair the whole application process is fast and payments appear on the account quicker than the others I have overall highly recommended
Jonathon
About Aqua | Reward credit card
aqua's Reward card has an initial credit limit between £250 and £1,200, and offers 0.5% of spending as cashback, up to a total of £100, which is paid out annually. The representative APR is 39.9% for an assumed spend of £1,200 to be repaid over one year. There is no annual fee for the Reward credit card, however you will be charged a fee of £12 if you have a late payment or go over your limit.
The Reward card from aqua is aimed towards customers who want to repair or improve their credit by keeping within the limit and making payments on time. This means that they do accept customers that have less than perfect credit as long as you haven't declared bankruptcy in the last 18 months, or had a CCJ within the last year.
aqua allow Reward card customers to keep an eye on their balance using the online account management portal, which also allows you to change your payment date or repay some of your balance.
Company information
Registration number: 7297722
2 Pancras Square, London, N1C 4AG
FCA registration
Reference No: 690292
Trading names: Aqua Start, Aqua Advance, Aqua First, Aqua Gold, Aqua Reward, Aqua Classic
Place of business: 2 Pancras Square, London, N1C 4AG
Data protection registration
Registration No: Z272680X
Data controller: NewDay Ltd
Address: 2 Pancras Square, London, N1C 4AG
Apply Now