Aqua | Reward credit card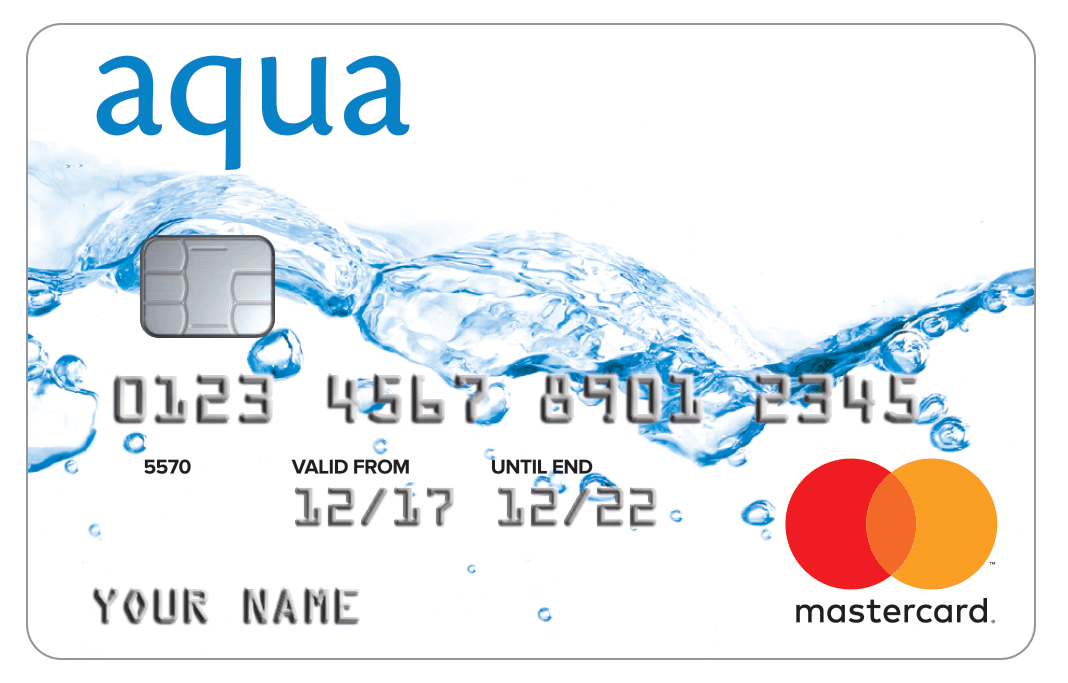 Representative 34.9% APR
Purchase rate: 34.9%
Representative example:
Representative Example: 34.9% standard purchase rate p.a (variable). Based on credit limit of £1,200.
Aqua | Reward credit card customer reviews.
7438 reviews
4.0 out of 5 stars
Highlights
Credit limit may be increased after 4 months
Text reminders so you don't miss a payment
Online account manager
Accepted at over 35.9 million places across the world
24 hour customer helpline
0.5% cashback on purchases
No extra fees when you spend abroad
Free aqua credit checker
Minimum criteria
You must be aged over 18
You need to have a permanent UK address
No bankruptcy in the last 18 months
You need to have a UK bank or building society account
No CCJs in the last year
No aqua and/or marbles card in the last year
Fees
Introductory Balance Transfer Rate: 0%
Introductory Purchase Rate: 0%
Balance Transfer Rate: 34.9%
Balance Transfer Fee: £3
Purchase Rate: 34.9%
Fee Amount: £3
Representative APR: 34.9%
About Aqua | Reward credit card
aqua's Reward card has an initial credit limit between £250 and £1,200, and offers 0.5% of spending as cashback, up to a total of £100, which is paid out annually. The representative APR is 34.9% for an assumed spend of £1,200 to be repaid over one year. There is no annual fee for the Reward credit card, however you will be charged a fee of £12 if you have a late payment or go over your limit.
The Reward card from aqua is aimed towards customers who want to repair or improve their credit by keeping within the limit and making payments on time. This means that they do accept customers that have less than perfect credit as long as you haven't declared bankruptcy in the last 18 months, or had a CCJ within the last year.
aqua allow Reward card customers to keep an eye on their balance using the online account management portal, which also allows you to change your payment date or repay some of your balance.
Company information
Registration number: 7297722
7 Handyside Street, London, England, N1C 4DA
FCA registration
Reference No: 690292
Trading names: Aqua Start, Aqua Advance, Aqua First, Aqua Gold, Aqua Reward, Aqua Classic
Place of business: 7 Handyside Street, London, England, N1C 4DA
Data protection registration
Registration No: Z272680X
Data controller: NewDay Ltd
Address: 7 Handyside Street, London, England, N1C 4DA
Apply Now