Aqua | Classic credit card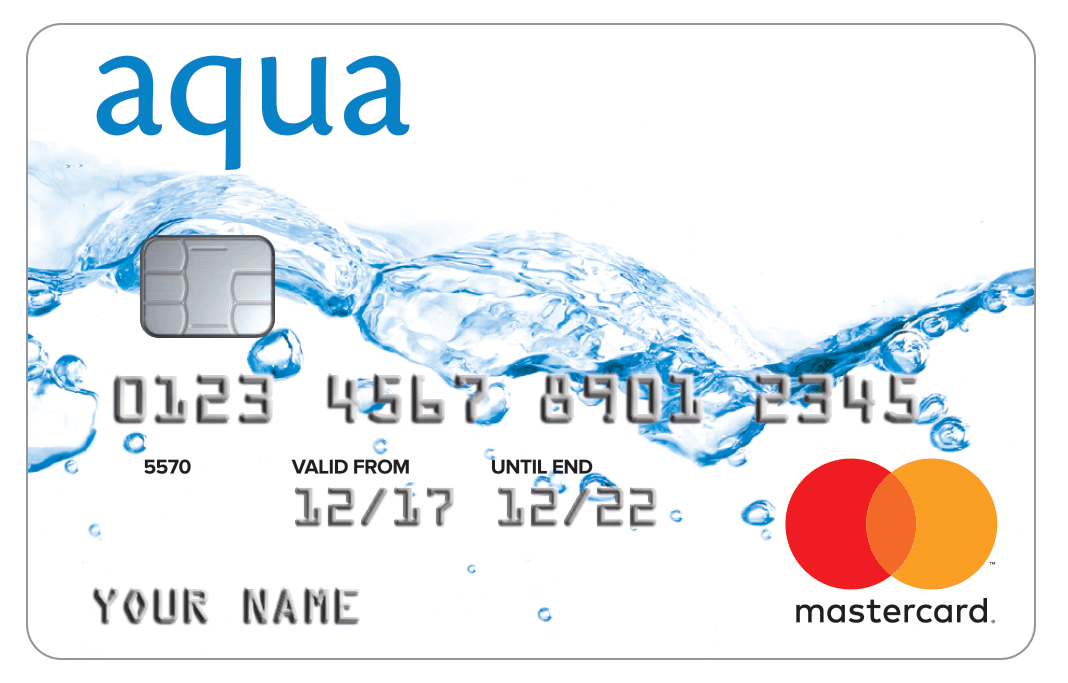 37.9% Representative
Purchase rate: 37.9%
Representative example:
Representative Example: 37.9% standard purchase rate p.a (variable). Based on credit limit of £1,200
Aqua | Classic credit card customer reviews.
1283 reviews
4.4 out of 5 stars
Our review of Aqua | Classic credit card
The Classic card is aimed at customers who may have had problems with their credit in the past, and now want to work towards improving it. Although they do cap the credit limit to £1,200 to begin with, aqua might increase this after four months, as long as you make your payments on time and keep under your initial credit limit. The Classic card's representative APR is towards the higher end of the Choose Wisely table, however, as they accept customers that may have a blemish or two on their credit history, this is to be expected.
There is an interest free period of 48 days for purchases made with aqua's Classic card as long as you pay the full balance on your current statement on time. However, there is no interest free period on cash advances or balance transfers. Watch out when making repayments, if you make a late payment or go over your limit you'll have to pay a charge of £12. You should be kept up to speed with your payments though as you'll receive a text from aqua a few days before your due date and you can check your balance using the online management portal.
Online they have been granted a '4 star' rating from TrustPilot.
Overall verdict: aqua's Classic card is a suitable option for those with poor credit history who are looking to rebuild their credit file. However be sure to manage your repayments and clear your balance each month. If not, interest will be charged on any outstanding balance and you'll be subject to fees for exceeding your credit limit or making late payments.
Highlights
48 day interest free period
Credit limit may be increased after 4 months
Text reminders so you don't miss a payment
Can improve your credit rating if you manage your finances well
24 hour customer helpline
Free aqua credit checker
Minimum criteria
You must be aged over 18
You need to have a permanent UK address
No bankruptcy in the last 18 months
You need to have a UK bank or building society account
No CCJs in the last year
No aqua and/or marbles card in the last year
Fees
Maximum APR %
Arrangement fee: £0
Early repayment fee: £0
Late payment fee: £0
About Aqua | Classic credit card
aqua's Classic card has an initial credit limit between £250 and £1,200 until customers have proved themselves to be able to pay on time and keep to their limit. The representative APR is 35.9% for an assumed spend of £1,200 to be repaid over one year. There is no annual fee for the Classic credit card, however you will be charged a fee of £12 if you have a late payment or go over your limit.
The Classic card from aqua is aimed towards customers who want to repair or improve their credit by keeping within the limit and making payments on time. This means that they do accept customers that have less than perfect credit as long as you haven't declared bankruptcy in the last 18 months, or had a CCJ within the last year.
aqua allow Classic card customers to keep an eye on their balance using the online account management portal, which also allows you to change your payment date or repay some of your balance.
Company information
Registration number: 7297722
2 Pancras Square, London, N1C 4AG
FCA registration
Reference No: 690292
Trading names: Aqua Start, Aqua Advance, Aqua First, Aqua Gold, Aqua Reward, Aqua Classic
Place of business: 2 Pancras Square, London, N1C 4AG
Data protection registration
Registration No: Z272680X
Data controller: NewDay Ltd
Address: 2 Pancras Square, London, N1C 4AG
Apply Now