American Express | Platinum cashback credit card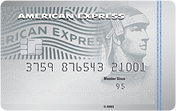 28.2% Representative
Purchase rate: 22.9%
Representative example:
Representative Example: The standard interest rate on purchases is 22.90% p.a. (variable), so when borrowing £1,200 with an annual account fee of £25, the Representative APR will be 28.20% (variable).
American Express | Platinum cashback credit card customer reviews.
87 reviews
3.3 out of 5 stars
Execellent
16:32 02-07-2017

Smart Money People
Friendly service are good. And quick
Anicia saunders
Good Rewards
19:38 09-06-2017

Smart Money People
American Express offer good rewards including cashback and nectar points. However, not widely accepted, especially in smaller outlets and independents.
Lee Whittaker
Fast and efficient
16:27 30-05-2017

Smart Money People
The procedure was very straight forward, I made the enquiry for what I wanted and the reply came back straightaway.
Aju thomas
Outstanding
20:43 07-05-2017

Smart Money People
I use American Express mainly for my work / travel expenses . Their service is miles ahead of Any other card. They answer within seconds, are always extremely courteous and give you solutions rather than reading from a script
Paolo bafico
Excellent cash back with top service
12:23 20-04-2017

Smart Money People
Excellent introductory rates and caring & sympathetic staff - happy to cancel my interest charge upon explanation of some very extraordinary circumstances.
Thomas Butcher
Good card which gives you rewards
12:18 18-04-2017

Smart Money People
I like American Express, easy to use mobile phone app to keep a look out on your balances aswell as having shop small events where you get £5 cashback when you spend £10 is a good deal, they also offer you good cashback to begin with for 3 months. When ever you phone customer services they are also very quick to answer the phone and always polite.
Matthew best
great credit card
21:15 11-02-2017

Smart Money People
very reliable , gives me cashback on purchases.
Denise SOOS
Great service, great perks - fly first class for less
15:05 01-02-2017

Smart Money People
I took up a BA Amex card two years ago, and the service is great. The app makes paying the bill so easy. The customer service call team are always helpful, efficient and go out of their way to help. For example, I called from New York to say I'll be abroad and I'd like to use my card - the agent asked if I had any further travel, and on the same call updated my card for the next three foreign trips. I used my companion voucher and we flew first class with BA to Barbados for less than £500 return. Now that's a perk of spending on a credit card
Mo Watt
Great benefits - but expensive card fee
14:49 21-01-2017

Smart Money People
I have an airmails card with AMEX - and the annual fee is quite high - but I do renew each year because the miles and benefits are worth it. I always have good experiences when I contact the company and you do get the feeling they are going the extra mile
Anonymous
Signed up with Amex AviosCredit Card to use with Costco
15:08 04-01-2017

Smart Money People
I have used Amex Credit Cards sparingly in the past, such as the Nectar Card when I shopped more for the points. They work well with promotions like these, but the only problem experienced is a lot of the smaller traders still do not accept them due to the excessive charges. However the rewards have added up nicely and use where ever accept them! The Family and I are hoping to use the saved Avios Points towards our dream Holiday in Brazil. We have about half the flight already paid for! Well worth using for the great rewards programs.
Andy Elliot
Our review of
American Express provide a number of attractive incentives when it comes to their Platinum Cashback Credit Card, which are perhaps there to balance out the fact that this card has one of the higher representative APRs on Choose Wisely. Customers are able to earn a fairly generous amount of cashback when they first start using the card, but after three months this capped at 1% up to a spend of £10,000.
The application for the Platinum Cashback Credit Card takes less than 10 minutes to complete online, and you'll receive a decision almost instantly. Some of the benefits of this card such as the Refund Protection and Purchase Protection, will put your mind at ease if you are using the card, and mean that if something goes wrong with the purchase you'll be covered.
It's very difficult to find any online reviews that are specific to this particular card, however the reviews for the American Express brand in general are quite mixed. With a rating of 'average' from TrustPilot, customers are pleased with the reliability and online security, however there are customers that are dissatisfied with their customer service and that their cards aren't accepted everywhere - although their coverage is improving over time.
Overall verdict: The Platinum Cashback Credit Card from American Express does come with some initial good rates of cashback, however, once you've gone past the three month introductory period the rates aren't as good, unless you spend more on your card – which in most cases is not advisable!
Highlights
5% cashback up to £125 for your first 3 months
Earn up to 1.25% cashback if you spend over £10,001
Purchase protection up to £2,500
Refund protection up to £200
Travel and shopping protection
Priority invites and tickets to shows and events
Minimum criteria
You must be aged 18 or over
You need to have a UK bank or building society account
You must have a permanent UK home address
No history of bad credit or debt
Fees
Maximum APR %
Arrangement fee: £0
Early repayment fee: £0
Late payment fee: £0
About American Express | Platinum cashback credit card
The Platinum Cashback Credit Card from American Express has an assumed credit limit of £1,200 and a representative APR of 28.2%. To be eligible for one of these cards you will need to be a UK resident aged over 18, have a current UK bank or building society account and you need to have a good credit history. There is an annual fee of £25 for this card.
There are a number of benefits that American Express offer to their Platinum Cashback Credit Card customers, including Purchase Protection. This covers any item purchased on the card for up to 90 days and up to a maximum of £2,500. American Express also offer travel insurance on public transport when you buy your ticket with your Platinum Cashback Credit Card.
American Express provide a number of cashback incentives for this card, such as 5% cashback of up to £125 for all purchases made within the first three months of getting the card - after which you'll be able to earn 1.25% if you spend over £10,001 on the card. You can also request a supplementary card for family members free of charge and as an American Express Cardmember you'll be able to get access to events and tickets, often before they go on general sale.
Company information
Registration number: 1833139
Belgrave House, 76 Buckingham Palace Road, London, SW1W 9AX
FCA registration
Reference No: 661836
Trading names: American Express Services Europe Limited, American Express
Place of business: Belgrave House, 76 Buckingham Palace Road, London, SW1W 9AX
Data protection registration
Registration No: Z9506659
Data controller: AMERICAN EXPRESS SERVICES EUROPE LIMITED
Address: Belgrave House, 76 Buckingham Palace Road, London, SW1W 9AX
Apply Now