Monzo | Mobile only bank account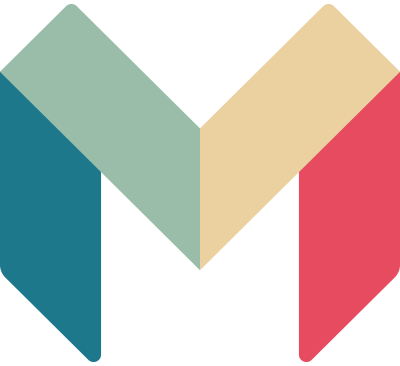 Monthly fee: Free
AER: 0%
Representative example: Representative example (assumed overdraft £1,200): 50p per day up to £15.50 per month.
Monzo | Mobile only bank account customer reviews.
653 reviews
4.1 out of 5 stars
Brilliant Account and Innovations
22:21 18-11-2018

Smart Money People
The concept behind this current account is brilliant. The pot system allows me to see how close I am to my savings goals and keeps the money separate but is still accessible in case of emergencies. Would highly recommend to anyone.
CharlotteEmma
Completely different from all other banks - I would be lost without it now
10:57 18-11-2018

Smart Money People
Monzo has helped me finally budget and organise my finances. I make full use of their 'pots' to separate out and budget my money. Having the ability to see straight away what has come out of my account has been a game changer. I am now no longer having to rely on credit cards at the end of the month. I recommend them to anyone I talk to.
Elizabeth Curran
Great Banking Experience
23:40 17-11-2018

Smart Money People
Great bank all-round. The app is very user-friendly and whenever I had an issue, it was promptly resolved by their CS staff.
MrRobot
revolutionary banking
17:26 17-11-2018

Smart Money People
monzo has changed my whole relationship with budgeting - everyone should be given one at school
Verity
Not bad at all
20:55 14-11-2018

Smart Money People
Great benefits, but still get charges for use
Davek49
Astonishing
20:22 14-11-2018

Smart Money People
Super happy with the product and customer service
Anonymous
Great bank
19:49 14-11-2018

Smart Money People
I love the pots and being able to use the app for everything
Becky Keating
Consistently great customer service and products
16:56 14-11-2018

Smart Money People
Monzo has grown exponentially, but has never lost its dedication to its customers. Unlike so many other banking services, they accept criticism gracefully and work to improve them, and listen to customer suggestions and actively develop features to consumer needs, rather than what would be 'easy' for them to roll out.
gronkiscrunk
A great FinTech bank hitting all the right spots.
21:49 13-11-2018

Smart Money People
Love how I can track my spending and help budget easily. Comes with complete transparency with pending transactions and the companies communications keep the community in the loop about everything.
Skinnx86
Easy, great just service
21:28 13-11-2018

Smart Money People
The app is brilliant - instant notifications, great customer service.
Paul Mollitt
Our review of Monzo | Mobile only bank account
Monzo offers a great app-only banking experience and is a worthy contender amongst challenger banks. You can have your salary paid into the account, set up standing orders and direct debits. The built-in budgeting tool and Google Pay features make it feel like a mainstream bank.
Although not fully developed yet, Monzo plans to reward customers with cashback, energy switching as well as offer savings accounts. For the moment, some select customers have access to an overdraft, depending on their credit history but charges are more than reasonable at 50p per day. You can also use the CoinJar feature that helps you save. Every time you spend over £1, the spend will be round up to the nearest pound and the difference will be added to your coin jar.
As Monzo is a licensed bank, your money is protected by the FSCS for up to £85,000.
Highlights
No monthly fee
Instant mobile notifications when there is activity on your account
Up to £1,000 overdraft depending the results of a soft credit search
Set savings goals and manage your spending
Minimum criteria
You need to be a UK resident
You must agree to a credit search for the application
Fees
Maximum APR %
Arrangement fee: £0
Early repayment fee: £0
Late payment fee: £0
About Monzo | Mobile only bank account
A Monzo bank account is a full current account that lets you set up direct debits and standing orders. You can receive instant notifications on your phone when you spend plus there are no fees for spending overseas. Overdrafts are available up to £1,000 but are a new feature to Monzo bank account holders. The overdraft limit you receive (if any) depends on your credit history. If you use your overdraft, you'll be charged at 50p per day and you will not be charged more than £15.50 per month.
Customers can track their spending and set targets for their savings using the app.
To set up a current account, you will need to download the app and join the two-week waiting list. Once this is over, it should only take a few minutes. You'll be asked for a copy of your ID and an identification video.
FCA registration
Reference No: 730427
Trading names: Monzo
Place of business: 38 Finsbury Square, London, EC2A 1PX
Data protection registration
Registration No: ZA108184
Data controller: Monzo Bank Limited
Address: 38 Finsbury Square, London, EC2A 1PX
Apply Now