Monese Bank | Mobile only bank account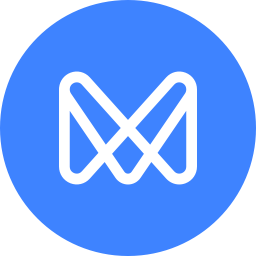 Monthly fee: Free
AER: 0%
Representative example: N/A
Monese Bank | Mobile only bank account customer reviews.
6669 reviews
4.6 out of 5 stars
MONESE STOLE MY WAGES
09:36 13-11-2018

Smart Money People
FROZE MY ACCOUNT HOURS AFTER WAGES WERE PAID IN, ITS NOW BEEN 3 WEEKS, I CANT PAY MY RENT, IN SERIOUS FINANCIAL AND HEALTH PROBLEMS AND STAFF HAVE BEEN RUDE, UNHELPFUL AND UNINTERESTED. WILL NEVER USE SOMETHING LIKE THIS AGAIN.
T ESS
Fast account opening
12:26 07-11-2018

Smart Money People
Managed to open UK current account without any fuss just in couple of minutes. Enjoying the app, which has clean design and user friendly navigation.
Jevgenia Alliksaar
Monese has been holding my money for 84 days! SCAM!
23:45 02-11-2018

Smart Money People
Monese has been holding my money for 84 days now and they keep talking rubbish stories. Stay away if you don't want to loose time any money!
int08864
My experience with Monese FUZ99CH2
07:29 27-10-2018

Smart Money People
My experience with Monese. FUZ99CH2 I'm very satisfied. Great App. Easy to use. Very simple identity verification within three minutes. Debit card arrived after two days. That's the new way of mobile banking. Easy. Fast. Transparent. Innovative. Secure. Using Monese since three months, no problems so far. If you use the referal code FUZ99CH2 during the sign up process you get FREE £5 / 5€ credited to your account once you making a first deposit of minimum £10 / 10€.
Alex
Holding my money for 3 months
17:12 24-10-2018

Smart Money People
I had an account with Monese but they blocked my account, even though I contacted their customer support before transfering money from my Transferwise borderless account to my Monese account, my partner have Monese as well that's why I tried it. I transferred 6000euros from my Monese Account to another Monese account but it's more than their daily outgoing transfer limit, so it was held, after several email and callings for almost two months without getting any information other than we will escalate your case to the respective team, I finally got an email that my account was closed and will get my money in 28 working days, yesterday marked 28 working days and nothing from them, this is 6000euros for christ sake, how can you just not keep to your promise as a financial institution? people are trusting you with their money, I thought I could too and the mistake I made was not reading reviews online before dealing with you. Refunding money back shouldn't even take up to 28 working days, what are you refunding? the whole of European Central Bank? Please give me my money back for goodness sake.
Erika
Great App!
18:59 07-10-2018

Smart Money People
Using this code 5UFBETRD you have 5 £ offered at the opening of your account after making a first deposit of 10 £ !
Melanie Harter
scammers
20:55 05-10-2018

Smart Money People
Without any reason my account was blocked while I was on vacation. Contacted the customer service, but they are totally annoyed, they do not respond to e-mails and they do not answer the phone at all. They indicate that it is a temporary blockade, now 5 days later and I do not know anything yet. Do you want bad service and lose your money then you're good at Monese.
Erik de Jong
rubbish bank
02:33 05-10-2018

Smart Money People
They closed my account, and email me to wait up to 28days to return my funds around £500 pounds, it's already over 28days, they still not return my money, they don't reply the emails that I sent, calling customer service saying that nothing they can do, why they still need a customer service phone number if they don't do anything? ! Stay away from this bank.
Deyi
SCAM ARTIST MONESE BLOCKS ACCOUNTS for no reason
10:49 23-09-2018

Smart Money People
They blocked my account for no reason, to call the support or send emails is a total waste of time. They ignore you and do not respond. Monese is a scam company run by a bunch of incompetent clowns from Estonia with an UK license and with only one mission: to STEAL YOUR MONEY! They should be in jail for ruining peoples lifes! I have no money to pay my bills, buy food or rent. Avoid them at all costs, I will inform the legal authorities and FCA to start investigantion and prosecution because so many people report the same, they BLOCK accounts for no reason and refuse to return the funds to their customers. They are thieves plain and simple and they should be shut down and put in jail.
Lukas Neumann
Is Monese a PONZI scheme?
13:52 22-09-2018

Smart Money People
They block customers accounts for no reason, they don't reply to emails. FCA is investigating already. Hope they lose their license and won't be able to destroy more peoples lives!
Valentina de Martino
Our review of Monese Bank | Mobile only bank account
If you have been declined for a bank account because you don't have a stable income, UK residency or an undesirable credit history, Monese could be the perfect option for you.
The app-only bank won't need your credit background but will need to confirm your identity through their app. They aim to be fair and transparent about costs and their banking. You can apply for the starter package which has no monthly fee but does charge a £4.95 upfront fee, £1 per ATM cash withdrawal and a 2% charge for foreign currency exchange which is very competitive compared to mainstream banks.
Alternatively, you could opt for the Plus package, costing £4.95 per month but you could very easily make this back as there are six free cash withdrawals per month and only 0.5% charge on foreign currency exchange.
Generally, reviews online are positive with particular attention on how useful the app is for individuals who may have struggled to get a current account, user-friendliness, and a positive overall service. There are a few complaints about waiting for long periods to receive the card and accounts being closed without the customer's permission but this is often due to Monese considering spending behaviour to be suspicious.
Overall Verdict: This is a fantastic option for those who can't get a current account and even with the £4.95 per month Plus package, it is really good value for money. The app is engaging and easy to use. However, there is no interest earned on the account so make sure you compare your options.
Highlights
No credit check
Do not need to be a UK resident
Control your banking from your phone
Direct Debits and transfers available
Fees
Maximum APR %
Arrangement fee: £0
Early repayment fee: £0
Late payment fee: £0
About Monese Bank | Mobile only bank account
Monese was started to help out migrants wanting to set up a bank account. Usually, banks ask you to be an official UK resident before you can apply for a bank account but Monese is challenging this requirement.
Technically speaking, Monese isn't a bank so they don't offer loans or interest. You can open a bank account and receive an account number and sort code, allowing you to make and receive payments as well as direct debits.
You are also able to spend overseas with competitive fees wherever you see the Mastercard logo. You can receive instant updates on your phone for the spending on your account as well as manage and budget your income. Applicants for the bank do not need a local proof-of-address or a steady income in order to use the app, nor do you need a good credit history.
Monese cannot offer you an overdraft but will simply deduct the money from your balance the next time you make a deposit and will not charge you a fee. If you are short on money, you can contact them and discuss your options.
To apply for an account with Monese, download the app or enter your mobile number on the homepage. You will need to go through so security and ID procedures and then wait a couple of weeks before you're set up.
Company information
Registration number: 08720992
85 Great Portland Street, First Floor, London, W1W 7LT
FCA registration
Reference No: 900188
Trading names: Monese Ltd, Monese.com
Place of business: 85 Great Portland Street, First Floor, London, W1W 7LT
Data protection registration
Registration No: ZA062030
Data controller: Monese Ltd
Address: 85 Great Portland Street, First Floor, London, W1W 7LT
Apply Now