Monese Bank | Simple bank account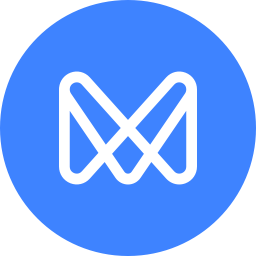 Monthly fee: Free
AER: 0%
Representative example: N/A
Monese Bank | Simple bank account customer reviews.
19308 reviews
4.0 out of 5 stars
Our review of Monese Bank | Simple bank account
If you have been declined for a bank account because you don't have a stable income, UK residency or an undesirable credit history, Monese could be the perfect option for you.
The app-only bank won't need your credit background but will need to confirm your identity through their app. They aim to be fair and transparent about costs and their banking. You can apply for the starter package which has no monthly fee but does charge a £4.95 upfront fee, £1 per ATM cash withdrawal and a 2% charge for foreign currency exchange which is very competitive compared to mainstream banks.
Alternatively, you could opt for the Plus package, costing £4.95 per month but you could very easily make this back as there are six free cash withdrawals per month and only 0.5% charge on foreign currency exchange.
Generally, reviews online are positive with particular attention on how useful the app is for individuals who may have struggled to get a current account, user-friendliness, and a positive overall service. There are a few complaints about waiting for long periods to receive the card and accounts being closed without the customer's permission but this is often due to Monese considering spending behaviour to be suspicious.
Overall Verdict: This is a fantastic option for those who can't get a current account and even with the £4.95 per month Plus package, it is really good value for money. The app is engaging and easy to use. However, there is no interest earned on the account so make sure you compare your options.
Highlights
No credit check
Do not need to be a UK resident
Control your banking from your phone
Direct Debits and transfers available
ApplePay enabled
Fees
Overdraft Rate: 0%
Credit Rate: 0%
APR: 0%
Monthly Fee: £0
Interest Rate: 0%
About Monese Bank | Simple bank account
Usually, banks ask you to be an official UK resident before you can apply for a bank account but Monese is challenging this requirement. Technically speaking, Monese isn't a bank so they don't offer loans or interest. You can open a bank account and receive an account number and sort code, allowing you to make and receive payments as well as direct debits.
Monese is the first banking service to enable Apple Pay across 7 UK and Eurozone countries, with the largest coverage in Europe. Customers can switch between their Monese cards, within their Apple Wallet, as easily as they would do within the Monese app.
You are also able to spend overseas with competitive fees wherever you see the Mastercard logo. You can receive instant updates on your phone for the spending on your account as well as manage and budget your income. Applicants for the bank do not need a local proof-of-address or a steady income in order to use the app, nor do you need a good credit history.
Monese cannot offer you an overdraft but will simply deduct the money from your balance the next time you make a deposit and will not charge you a fee. If you are short on money, you can contact them and discuss your options.
To apply for an account with Monese, download the app or enter your mobile number on the homepage. You will need to go through so security and ID procedures and then wait a couple of weeks before you're set up.
Company information
Registration number: 08720992
1 King Street, London, England, EC2V 8AU
FCA registration
Reference No: 900188
Trading names: Monese Ltd, Monese.com
Place of business: 2 Tallis Street, London, EC4Y 0AB
Data protection registration
Registration No: ZA062030
Data controller: Monese Ltd
Address: 2 Tallis Street, London, EC4Y 0AB
Apply Now