Track Loans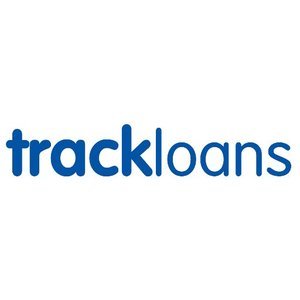 No reviews for Track Loans
201% Representative
Will lend between: £100 - £500
Over: 3 - 6 Months
Representative example: Representative Example: If you borrow £300 over 3 months at a Representative rate of 201% APR and an annual interest rate of 79.28% (fixed), you would pay 3 monthly instalment of £119.82. The total charge for credit will be £59.46 and the total amount payable will be £359.46.
Are you eligible for Track Loans?
Check your eligibility before you apply.
Quick 40 second form.
No impact on your credit file.
Free personalised eligibility score.
Check Eligibility
No reviews for Track Loans
Our review of Track Loans
Track Loans offer a very competitive representative APR within the high-cost short-term market, coming in cheaper than the majority of their competitors. They also offer their customers high levels of flexibility as they can choose to pay weekly, fortnightly, four-weekly or monthly and offer a maximum loan term of six months.
There is no charge for paying the loan back early, or for making partial payments, and customers can easily manage their loan via Track Loans' online account area. If you can settle your loan early it will work out cheaper for you in the long run as you'll only have to pay back the interest that you've accrued, so if you do have the funds it's worth considering. You can also use Track Loans' online account area to apply for another loan with them once your existing one has been fully cleared.
As with any high-cost short-term product the usual warning applies. If you have any doubt whether you can afford to repay your loan on time and in full, then don't apply. By missing or being late with repayments, you will not only harm your credit file but could be subject to a number of fees, which can soon make things very expensive.
Overall verdict: One of the most affordable and flexible high-cost short term lenders available offering customers the ability to control their own loan, pretty much on their own terms. If you are considering applying with Tr
Highlights
Repayment dates can be weekly, fortnightly, four-weekly or monthly
Repay the loan over 6 months
No charge for repaying the loan early
No fees
Not for profit loan company
Minimum criteria
You must be over 18 years old
You must be a UK resident
You need to have a bank account with Direct Debit facility
You need to be working or have a minimum income of £1,000 per month
Fees
Maximum APR 201%
Arrangement fee: £0
Early repayment fee: £0
Late payment fee: £0
About Track Loans
Track Loans offer high-cost short-term loans between £100 and £500 over a maximum loan term of six months advertised at a representative APR of 201%. To apply with Track Loans you will need to fill out their online application form and provide information on your employment status, income, expenditure and any existing debts you may have. As part of your application you will be also subject to a credit check. Once complete you should receive a decision within minutes.
If approved you'll need to finally agree to the terms of the agreement and as long as your application is processed before 2:55pm that day, you'll receive the funds the same day. There are no fees for arranging the loan or settling early. It's worth noting that Street UK are currently only lending to those within certain postcodes: West Midlands (B, CV, DY, WS, WR and WV postcodes).
Company information
Registration number: 03832332
Track Loans Metro Building 50 Cliveland Street Birmingham, B19 3SH
FCA registration
Reference No: 673046
Trading names: Street UK
Place of business: Track Loans Metro Building 50 Cliveland Street Birmingham, B19 3SH
Data protection registration
Registration No: Z4788287
Data controller: FCA
Address: Track Loans Metro Building 50 Cliveland Street Birmingham, B19 3SH
Apply Now