H&T Finance Short Term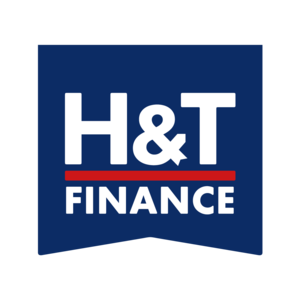 883.6% Representative
Will lend between: £100 - £1,000
Over: 3 - 36 Months
Representative example: Representative example: Total amount of credit: £300 for 6 months. Total amount payable: £554.58 in six instalments of £92.43. Total charge for credit: £254.58 (Interest Only). Interest rate 169.7% pa(fixed) Representative 883.6%APR
Contact H&T Finance Short Term
Are you eligible for H&T Finance Short Term?
Check your eligibility before you apply.
Quick 40 second form.
No impact on your credit file.
Free personalised eligibility score.
Check Eligibility
H&T Finance Short Term customer reviews.
128 reviews
4.3 out of 5 stars
Our review of H&T Finance Short Term
H&T offer their high-cost short-term personal loans at a competitive rate which can repaid over a period of up to two years. H&T offer customers flexibility in regards to their loan repayments with the option to make additional payments or settle the balance early, both without a charge . H&T also let their customers choose the frequency of their repayment date - weekly, fortnightly, monthly or four-weekly. The additional payments can be made either by phoning their telephone team, or by logging into the H&T customer portal where they can also view their balance.
There are no fees for H&T, including for late payment, however by missing a payment you will still incur extra interest charges and can harm your credit file. If you're thinking about taking out a loan then do make sure that you can afford the repayments, otherwise you could end up falling into debt and damaging your credit file.
Overall verdict: H&T appear to offer a competitive loan product that customers have quite a high degree of control over due to its flexibility. From online reviews it also seems that their staff are more than willing to help their customers and provide a friendly service. Worth looking into if you are searching for a high-cost short-term loan, just be positive you can afford the repayments before you apply.
Highlights
Apply online or in one of their branches
You can extend the loan term to lessen monthly repayments
Repayments can be paid weekly, fortnightly, monthly or four-weekly
You can settle the loan early
Manage the loan online
Minimum criteria
You must be aged 18 or over
You need to be a UK resident
You must have a regular income of at least £750 per month
You must have a bank account that accepts Direct Debits and faster payments
Fees
Maximum APR 1287.9%
Arrangement fee: £0
Early repayment fee: £0
Late payment fee: £0
H&T Finance Short Term Customer Question & Answers
Total question and answers: 1
Question:
i am looking for a loan of £1000 or less and would like to repay within 12 month. how much will i be paying on a monthly basis as i get paid on the 15th of each month? please let me know before i start my application. thanks regards Marie
Answer:
Hi Marie - assuming your looking to make an application in-store, a monthly payment would be in the region of £152, but it does depend on your personal circumstances. I hope this is is helpful. Yours sincerely Annika Sitpura
Answered in 31 minutes by Annika
About H&T Finance Short Term
H&T offer high-cost short-term personal loans from £100 to £1,000 that can be repaid over a term between 3 and 36 months at an advertised representative 883.6% APR. Applications are made either in one of their branches (with personal loans available up to £5,000 in-store) or online and there may be a follow-up call to go through some of the details afterwards. If the customer is approved they will be sent the information and can electronically sign the agreement. If applying in a branch then once the contract is signed H&T will provide the cash on the spot.
For H&T loan applications completed in store, customers will need to bring formal identification and the originals of a full bank statement from within the last month, most recent payslip, utility bill and photographic ID.
Successful applicants can choose the frequency of their monthly repayments to coincide with paydays or to make the loan more affordable – this can be weekly, fortnightly, monthly or four-weekly. Customers can also extend their H&T loan term which will lower monthly instalments. There is also no charge for making additional payments or settling the loan early.
Company information
Registration number: 02636684
Times House, Throwley Way, Sutton, Surrey SM1 4AF
FCA registration
Reference No: 677994
Place of business: Times House Throwley Way Sutton Surrey SM1 4AF
Data protection registration
Registration No: Z5870831
Data controller: FCA
Address: Times House Throwley Way Sutton Surrey SM1 4AF
Apply Now