Wonga 6 Month Flexi Loan
APR:

1086% Representative
Repayment duration:

6 - 6 Months
Apply
What to check
Representative Example: If you borrow £600 over 6 months at a Representative rate of 1,086% APR and an annual interest rate of 274% (fixed), you would pay 5 monthly instalments of £189.72 and a final payment of £189.69. The total charge for credit will be £538.29 and the total amount payable will be £1,138.29.
Contact Wonga 6 Month Flexi Loan
People who viewed Wonga 6 Month Flexi Loan also viewed:
We don't have any reviews for Wonga 6 Month Flexi Loan
Our review of Wonga 6 Month Flexi Loan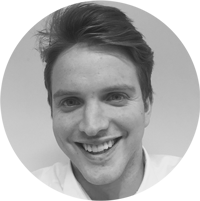 Highlights
Funds within 5 minutes of approval
You have 3 days after your payment due date before being charged a missed payment fee
Repayment duration is 6 months
Existing customers can apply for up to £2,000
Flexible repayment date
Minimum criteria
You must be aged 18 or over
You need to be a UK resident
You must own a mobile phone
You need to have a bank account with debit card
Fees
Maximum APR 1098%
Arrangement fee: £0
Early repayment fee: £0
Late payment fee: £15
About Wonga 6 Month Flexi Loan
Among Wonga's product offering is their instalment option called Flexi Loan. Flexi Loan amounts range from £200 to £2,000 that can be repaid in six monthly repayments (minimum term of 164 days, maximum term of 188 days) at a representative APR of 1,086% interest is charged at 0.75% per day. New customers can borrow up to a maximum of £600, however if they repay this on time then they may be able to borrow up to £2,000 on their return.
As part of the application process customers can select their repayment date, which will be the same each month. Wonga provide all their applicants with a detailed repayment schedule including the total repayable amount. As the application process is completely online, there is no paperwork to send in or phone calls to take and the loan is signed by customers pressing 'I accept' on their loan agreement. Once this is completed and processed by Wonga, the funds can appear in your bank within five minutes, depending on your bank.
Customers are able to repay their Wonga Flexi Loan early and there is no fee for doing so, they simply need to log in to their account on the website and follow the instructions.
Default interest continues to be charged at 0.75% per day following the relevant repayment date. Default interest will become due on the following repayment date. You'll never have to pay back more than twice the amount you borrowed. So if you borrow £200, the most you would have to repay would be £400.
Late payment fee is payable three days after the repayment date. Interest does not accrue on the late payment fee.