Welendus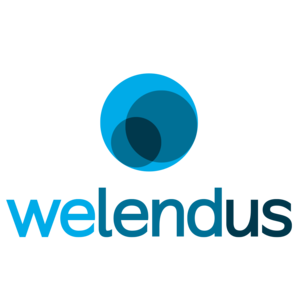 540.03% Representative
Will lend between: £50 - £500
Over: 1 - 4 Months
Representative example: Representative Example: If you borrow £200 over 91 days at a Representative rate of 533.24% APR and an annual interest rate of 213% (variable) you would pay 3 monthly installments of £89.89. The total charge for credit will be £69.66 and the total amount payable will be £269.66.
Are you eligible for Welendus?
Check your eligibility before you apply.
Quick 40 second form.
No impact on your credit file.
Free personalised eligibility score.
Check Eligibility
Welendus customer reviews.
1 reviews
4.0 out of 5 stars
Would recommend 5*
10:42 16-04-2019

Choose Wisely
helped me through a tight time. Very informative and open website. Easy to apply and equally easy to pay back with no penalty. Money quickly in account. I also like the idea of peer to peer lending. I would recommend to anyone looking for small sum of money/ short term loan
Sue Evans
Our review of Welendus
London-based Welendus are a fairly new lender but offer a really great service for borrowers. For suitable customers, they can offer an extension of up to 12 months. This may seem like an attractive option but you will have to pay more interest in the long run, so the loan will become more expensive.
On the other hand, if you are able to repay your loan early or make partial payments then you can do this easily on your Welendus account section free of charge. This will mean you pay less for your loan overall. This type of loan is not a long-term solution but does offer a competitive APR so could be a good option if you have good credit and you need money quick.
As with any high-cost short-term product the usual warning applies. If you have any doubt whether you can afford to repay your loan on time and in full, then don't apply. By missing or being late with repayments, you will not only harm your credit file but could be subject to many fees, which can soon make things very expensive.
Overall verdict: Despite their lack of reviews online, Welendus are a good option for anyone with a good credit file who is looking to borrow a small amount. Benefits such as deciding your repayment dates and not charging repayment fees can make Welendus stand out from other lenders. Their APR is fairly cheap but I would still recommend shopping around to find the best option for your needs.
Highlights
Flexible payment dates available.
Extensions are available, subject to status and affordability
Money can arrive into your account on the day of application
There are no early repayment fees
Same day funding
Instant decision
Minimum criteria
You must be aged at least 18
You need to be a resident of the UK
You must have a valid UK bank account
You must have a good credit score
Fees
Maximum APR 540.03%
Arrangement fee: £0
Early repayment fee: £0
Late payment fee: £0
About Welendus
Welendus are a peer-to-peer lender so customers can invest in Welendus is a peer-to-peer lending platform that handles direct lending between people who invest money and those who would like to borrow. They offer loans from £50 to £500, with a representative 540.03% APR. Customers can choose to pay back their loan over 21 days, one, two or three months but there is the option to extend to 12 months, subject to status and affordability. There are no early repayment fees or hidden costs.
The application is completed online and once approved it only takes five minutes to complete and an instant decision is made. Once approved, the money will be in your account the same day of application, if customers apply before 6pm. When paying back the loan, you can select the dates each month for the repayment to take place. Customers with bad credit are not able to apply.
Investors and borrowers are not known to each other by name but through a reference number. Welendus have their own credit checking process that may differ from other services but will also check with other credit checking agencies.
Company information
Registration number: 09550128
Level 39
FCA registration
Reference No: 729238
Trading names: Welendus
Place of business: Level 39, 1 Canada Square, Canary Wharf, London, E14 5AB
Data protection registration
Registration No: ZA284582
Data controller: PTP Funding Limited
Address: Level 39, 1 Canada Square, Canary Wharf, London, E14 5AB
Apply Now