Varooma Platinum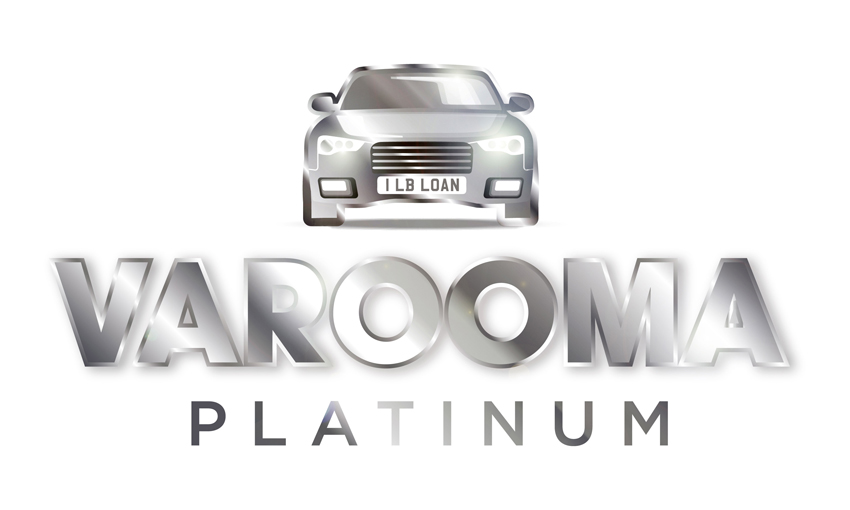 98.05% Representative
Will lend between: £1,000 - £150,000
Over: 3 - 36 Months
Representative example: Representative Example: If you borrow £1000 over 18 months at a Representative rate of 190.3% APR and an annual interest rate of 70% (fixed) you would pay 18 monthly installments of £141.67. The total charge for credit will be £125.32 and the total amount payable will be £1,700.04.
Are you eligible for Varooma Platinum?
Check your eligibility before you apply.
Quick 40 second form.
No impact on your credit file.
Free personalised eligibility score.
Check Eligibility
Varooma Platinum customer reviews.
2330 reviews
4.7 out of 5 stars
Our review of Varooma Platinum
Varooma launched in 2012 and since that time have provided loans to many customers across England and Wales. Their Platinum option is for customers that want to borrow higher amounts between £1000 and £150,000 – although the approved loan amount will be a maximum of 50% of your vehicle's trade value. Varooma go through the full application over the phone, rather than just online. Some customers may like this personal one-to-one contact, especially if they are using the Platinum service and borrowing larger amounts, whereas others might find it slightly inconvenient.
The Varooma Platinum offering has different criteria to their standard option. Customers will need to have an average to excellent credit history. If you currently have a CCJ, IVA or have been bankrupt in the past then steer clear as you will not be accepted. You will also need to be a homeowner and be able to provide the necessary documentation as proof. As with any logbook loan you do need to be sure that you can make the regular repayments, otherwise you could be at risk having your vehicle seized as well as damaging your credit file.
Varooma are keen to display their online reviews on their website, however there are none specific to their Platinum option. They have received a rating of 'excellent' on TrustPilot and at the time of writing almost 80% of the 1690 reviews are 5 star. Customers have been delighted with the efficiency and politeness of the staff – the majority of the positive reviews praise the Varooma team and how they put the applicant at ease during the process. Customers were also happy with the speed of the service and how quick Varooma were to pay out.
Overall verdict: Varooma Platinum is an option if you need larger a loan amount than £5000 (just remember you can only borrow up to 50% of your vehicle's trade value).There are stricter criteria for the Platinum product, which is unsurprising. If you are a homeowner with decent credit history you will be able to access cheaper rates elsewhere.
Highlights
You can secure your vehicle against up to £150,000
You can borrow up to 50% of your vehicle's trade value
No fee for settling the loan early
Approval can happen the same day
Minimum criteria
You need to be a homeowner
You must have average to excellent credit history
No CCJs, IVAs or bankruptcy
You must be over 18
You need to have a UK bank account
Your vehicle must be clear, or almost clear, of finance
Your vehicle must be up to date with tax and MOT
The V5 must be in the applicant's name
Fees
Maximum APR 98.05%
Arrangement fee: £0
Early repayment fee: £0
Late payment fee: £0
About Varooma Platinum
Varooma Platinum is the higher loan amount option from logbook lender, Varooma. These secured loans are between £1000 and £150,000, with an advertised representative APR of 98.05%. Varooma Platinum customers must have at a least a fair credit score, which means no current CCJs, IVAs or a history of bankruptcy. To apply you will also need to be a homeowner. With Varooma Platinum you can borrow a maximum of 50% of the trade value of your vehicle.
The application is completed online via a short online form, and then one of Varooma Platinum's underwriters will call to go through the application fully. During this call they can answer any questions you may have, will talk you through the quote and discuss whether weekly or monthly repayments would be more suitable for your circumstances. Following this call a Varooma Platinum representative will need to visit your home to complete the paperwork and view the car that you are securing the loan against, along with various documents and photographic identification.
Varooma Platinum will require documentation to prove the worthiness of your vehicle. The applicant will need to be the legal owner of the car and have their name on the V5 and the MOT. Tax must be up to date and your vehicle must not be under a finance agreement.
Company information
Registration number: 07551524
Hersham Place Technology Park, .
FCA registration
Reference No: 679701
Trading names: Greenlight Credit Ltd, Varooma
Place of business: Hersham Place Technology Park, Molesey Road, Walton-on-Thames, Surrey KT12 4RZ
Data protection registration
Registration No: Z2866421
Data controller: Greenlight Credit Ltd
Address: Hersham Place Technology Park, Molesey Road, Walton-on-Thames, Surrey KT12 4RZ
Apply Now