Think Money Current Account Plus
APR:

1077.4% Representative
Repayment duration:

1 - 30 Days
Apply
What to check
Representative Example: If you borrow £400 over 17 days at a Representative rate of 1077.4% APR and an annual interest rate of 273.75% (fixed), you would pay 1 instalments of £451.00. The total charge for credit will be £51.00 and the total amount payable will be £451.00.
People who viewed Think Money Current Account Plus also viewed:
Definitely Room for Improvement
08:28 11-02-2018

via Smart Money People
Think Money are a good bank for people like me who are useless with money and need it budgeting for them but their online services are shocking a lot of people including myself have been left frustrated when they constantly have problems with updating their system and you cannot check your funds or pay bills which can lead to embarrassment when you are trying to complete a transaction in a shop. It is especially annoying when you pay for them to provide a service each month and you cannot get access to your account
Sarah C
Simple and reliable
21:05 08-02-2018

via Smart Money People
An easy way to manage your money without the need for overdrafts
Turnip
Excellent money management
07:41 17-01-2018

via Smart Money People
The perfect account for people who aren't so great at money management, or for those who have bills coming out on different days of the month.
Sarah Blakebrough
Perfect for me!
18:35 03-01-2018

via Smart Money People
Great account if you're bad at budgeting, the monthly cost is a little high but cheaper than going overdrawn!
Adam Rush
Excellent all round
22:19 15-11-2017

via Smart Money People
Think money is easy to use, manage and have total control of your outgoings brilliant customer service with great products offered to its customers and new and improved services take place on a regular basis to stay on top with other UK banks
Al Rasul
Contact/help
14:46 25-07-2017

via Smart Money People
Often a nightmare to get to speak to someone then when you finally do , that matter is never resolved completely.
Anonymous
Started off well...
11:41 18-05-2017

via Smart Money People
Considering this bank control my money going on and out - you'd think a personal loan from them when they can set the payment to their self every month on time would be ideal? No. I got one with another bank. A fee for what? Not a clue.
Gemma Jones
A mixed experience
12:56 29-11-2016

via Smart Money People
The managed account concept is good and allows us to manage our bills every month and not worry about them. However customer experience could be much improved. Have spent too long waiting on phone to speak to an advisor and recent upgrade was a disaster although can see some benefits from it. Could not get access to our account for 4 days so had no idea how much money we had and some people had even worse problems and could not access cash they had paid in.
Catherine GW
i regret going with thinkmoney, money dissappears out of my account, so far i'm £170 out of pocket, rang think money and they are no help, and i pay a monthly fee for this
18:20 26-11-2016

via Smart Money People
so far i'm £170 out of pocket, because money disappears from my account, rang thinkmoney and no help whatsoever, my advice is stear well clear from them
Christopher Howell
Peace of mind!
12:12 28-03-2016

via Smart Money People
I've been with this bank for just under 5 years now and although I don't like paying a monthly fee, it's an excellent way to manage my money. I know bills will be paid and if there is ever a problem I can ring up and they will try to help
purplemel
Our review of Think Money Current Account Plus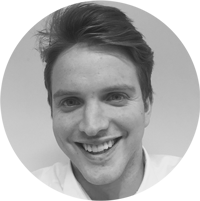 Highlights
Competitive rates
As you will have to have a current account with Think Money they will fairly assess your borrowing capacity
Minimum criteria
You must have a Think Money current account for at least 3 months
You must be aged 18 years or older
You must be a UK resident
Fees
Maximum APR 1077.4%
Arrangement fee: £0
Early repayment fee: £0
Late payment fee: £0
About Think Money Current Account Plus
Think Money Current Account Plus is a short term loan between 10 and 30 days for loans amounts of £100-£400 for Think Money Current Account holders. You will have had to have a Think Money Current Account for 3 months to be eligibile to apply for the loan.
This profile has been claimed
Provider last seen:
8:57am 29/1/2018
Product data last updated:
10:13am 10/1/2018