Think Money Loans Flexi Loan
Loan amount:

£300 - £1,500
Repayment duration:

6 - 12 Months
Apply
What to check
Representative Example: If you borrow £900 over 10 months at a Representative rate of 140.0% APR and an annual interest rate of 140.00% (fixed), you would pay 10 monthly instalments of £131.53. The total charge for credit will be £415.30 and the total amount payable will be £1,315.30.
People who viewed Think Money Loans Flexi Loan also viewed:
Our review of Think Money Loans Flexi Loan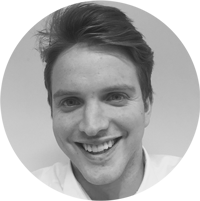 Think Money is a lender based in Manchester who created the Think Money managed current accounts as well as offering loans. The account was created to help users manage their finances and over 10 years, has hit 100,000 account holders.
Once you've opened an account, you can apply for a loan from £300 to £1,500 for 6 to 12 months. You can pay this back in monthly instalments and the people at Think Money will help you budget for this. You'll have access to UK-based money managers, helping you to keep on top of your outgoings to help improve your credit score.
However, the current account does charge £17.50 for single use and £24.50 for joint bank accounts per month, which can be fairly pricey but they could even accept customers that have missed repayments or have a CCJ or defaults on their credit file. The Flexi Loan comes with a representative APR of 140% which can be quite high but if you're being declined from other banks, this could be your only option.
The usual warnings for loans apply and they should only be used in emergencies. If you're unsure you'll be able to make the monthly repayments then you may want to consider other alternatives.
Overall verdict: If you struggle with managing your finances and want help with managing your money, then Think Money could be for you. However, there are loans and current accounts out there that at a much cheaper rate so make sure you compare your options.
Highlights
Competitive rates
As you will have to have a current account with Think Money they will fairly assess your borrowing capacity
Minimum criteria
You must have a Think Money current account for at least 3 months
You must be aged 18 years or older
You must be a UK resident
Fees
Maximum APR 140%
Arrangement fee: £0
Early repayment fee: £0
Late payment fee: £0
About Think Money Loans Flexi Loan
Think Money Flexi Loans are an unsecured loan option for loan amounts of £300 to £1,500 over periods of 6-12 months for Think Money Current Account holders. You must have had a Think Money Current Account for 3 months and paid in your income to be eligible to apply for the loan.