Tesco Bank Loans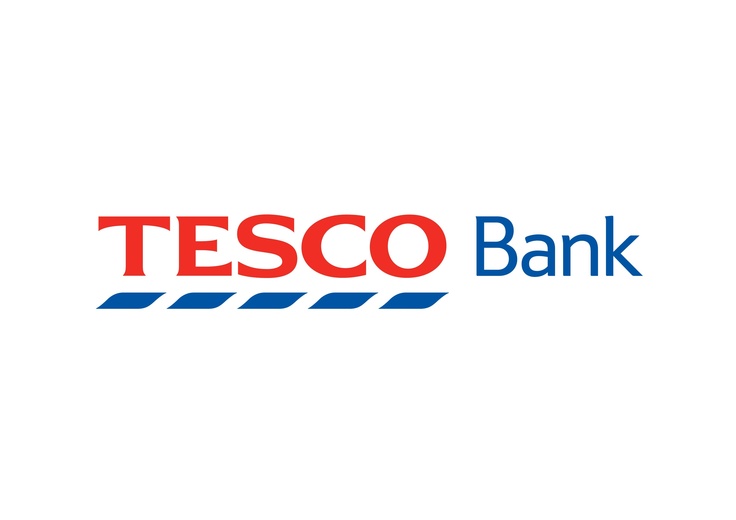 Representative 2.8% APR
Will lend between: £1,000 - £35,000
Over: 12 - 120 Months
Representative example: If you borrow £10,000 over 60 months at a Representative rate of 2.8% APR and an annual interest rate of 2.7647%, you would pay 60 monthly installments of £178.64. The total charge for credit will be £718.40 and the total amount payable will be 10,718.40.
If you work at Tesco Bank Loans
Are you eligible for Tesco Bank Loans?
Check your eligibility before you apply.
Quick 40 second form.
No impact on your credit file.
Free personalised eligibility score.
Check Eligibility
Tesco Bank Loans customer reviews.
784 reviews
2.9 out of 5 stars
Our review of Tesco Bank Loans
Tesco offer one of the best personal loan interest rates on Choose Wisely and in return they do ask that their applicants have good credit history. Tesco loan terms also go up to ten years, which is rare for the market with the majority going up to seven. Tesco's mobile banking app allows customers to keep an eye on their balance and manage their loan with ease and if you're a Clubcard holder then you can benefit from better rates when making your application.
You will need to supply quite a lot of information during the application process which is very detailed – although this can see like an inconvenience it's needed as your personal circumstances help Tesco to decide your final interest rate. If you're going to apply for Tesco's loan you will need your banking details, monthly incomings, details of any other credit you have, mortgage or rent payments, employment details and your address history for the past three years. Although the application can be completed online there is a postal element to the process and you do have the option of having these documents couriered to speed up the process, but, you will be charged £50 which is added to your first monthly payment.
At the time of writing, Tesco have a rating of 2.8 out of 5 on Choose Wisely which is a decent score. Customers who are unhappy have reported being offered different APRs to the representative one advertised (which is normal across the lender market) and lack of organisation with loan agreements. Happy customers have praised their smooth application and affordable rates – so like any lender each customer has their own experience.
Overall verdict: An affordable lender if you meet the criteria and have all the information they need. It's also a bonus that you're able to take a two month repayment break at the beginning of the loan, however, you will need to take into account that you're going to be paying an extra two months' interest during your loan term. Also if you're a Clubcard holder, don't forget to make the most of the exclusive rates by including your Clubcard number in the application.
Highlights
Two month repayment break at the start of the loan
Instant decision when you apply online
Clubcard rate for Clubcard holders
Fixed monthly repayments make budgeting easy
Loan terms available up to 10 years
Minimum criteria
You must be aged between 18 and 74
You will need to be in employment or have a regular income
You must have lived in the UK for 3 years or more
You will need to have a UK personal current account
Fees
Maximum APR 17.6%
Arrangement fee: £0
Early repayment fee: £0
Late payment fee: £12
About Tesco Bank Loans
Tesco Bank offers loans from £1,000 to £35,000 with loan terms over one to ten years. Their advertised representative APR is 3.%0 which is one of the cheapest rates in the personal loans market, however, bear in mind they do not accept customers with any type of bad credit history. You can also benefit from a better rate for Tesco's loans if you are a Clubcard holder and you will need to have your Clubcard number to hand during the application process.
Tesco offers two methods of applying for their loans, the most efficient way is using their online application service. However, if you would rather talk to someone, you can call their UK based call centres. Once you have applied and completed the online application form, they will give you a provisional decision almost instantly and if accepted your loan agreement will be posted out to you to sign and return along with extra documentation to back your application up such as bank statements or wage slips. Once you've returned the documents back to Tesco, it can take up to three working days to make a final decision on your loan. They will then send you a letter to confirm if you have been accepted for a Tesco loan and the funds will be in your account within three working days.
Customers are able to take a two-month repayment break at the beginning of their loan, however, interest is still charged during this time and so you will pay an extra two months' interest during your loan term.
Company information
Registration number: SC173199
2 South Gyle Crescent, Edinburgh, United Kingdom
FCA registration
Reference No: 186022
Trading names: Buy Now Pay Later, Tesco Bank, Tesco Buy Now Pay Later, Tesco Clubcard Credit Card, Tesco Personal Finance Plc
Place of business: 2 South Gyle Crescent, Edinburgh, United Kingdom, EH12 9FQ
Data protection registration
Registration No: Z4988111
Data controller: TESCO PERSONAL FINANCE PLC
Address: 2 South Gyle Crescent, Edinburgh, United Kingdom, EH12 9FQ
Apply Now