Tesco Bank Loans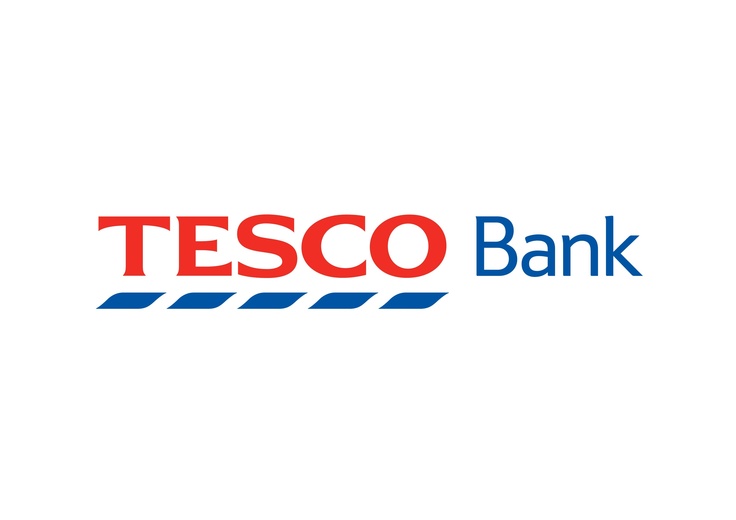 3% Representative
Will lend between: £1,000 - £35,000
Over: 12 - 120 Months
Representative example: Representative Example: If you borrow £7,500 over 12 months at a Representative rate of 3.0% APR and an annual interest rate of 2.9595%, you would pay 12 monthly instalments of £635.06. The total charge for credit will be £132.72 and the total amount payable will be £7,620.72.
If you work at Tesco Bank Loans
Are you eligible for Tesco Bank Loans?
Check your eligibility before you apply.
Quick 40 second form.
No impact on your credit file.
Free personalised eligibility score.
Check Eligibility
Tesco Bank Loans customer reviews.
146 reviews
1.6 out of 5 stars
Four days
12:34 28-04-2017

Choose Wisely
I applied for a new loan after having a tesco loan for 9 months. I was worried that I would be declined as I already had two credit cards which were close to their limits. I wanted a loan to clear these cards at a better apr. My first loan with tescos was 5k over 5 years with 11.2%apr. I reapplied and asked for £7897 over 5 years and I was accepted at the headline rate of 3.3%. I applied over the phone on the Tuesday, received the paperwork on Thursday and sent it back then the funds arrived at 1pm Friday. Can't quite believe it. My credit rating according to experian is in the lower half of fair and with this loan my total available credit is just under half my salary. I have now cleared and closed credit cards and have a very manageable monthly payment. Recommend
Rainbow
Dreadful customer service
13:11 27-01-2017

Choose Wisely
Applied for a loan on-line and was accepted immediately with a 3.3%. Rather foolishly put a deposit on a car and waited for papers to come through. After a few days waiting contacted tesco bank customer services to be told my application had been referred to the underwriters. After speaking to underwriters, they advised it had been referred to them in error and sent me on documentation. Documents had a number of errors, so contacted CS again. Advised that the application would have to be fully reviewed by the underwriters and that I might be rejected or offered a higher rate. Also advised that if I withdrew my application it would adversely affect my credit score. Experience with CS so far has been very poor and they don't seem interested.
Byron
Rubbish finance company -- Waste of Time
19:53 20-01-2017

Choose Wisely
Don't bother they will approve u in principle and then waste time and say no even if u have a single direct debit return -- Loan at 16%
Zainab
Avoid!
17:26 15-11-2016

Choose Wisely
Customer service is ok - sometimes long waiting! People are ok/friendly. Tesco bank simply doesn't have enough employees to deal with the amount of customers! The process is too slow - take too long for credit check and need to send the documents back by post! Oh my god. I just found out that the process was so slow. If I knew it earlier, I would definitely avoid it. It only took me one day to take out £10000 with HSBC, but with Tesco, you are talking about one month. Avoid at all cost in the future. Definitely doesn't recommend it. I regret that I didn't read the reviews before I went to Tesco.
marcus
Very mixed
12:41 09-05-2013

Choose Wisely
Applied online for loan on a Sunday- approved online, opted for courier service. Mistake. Courier rang once on the Monday, driving so could not pick up mobile. Rang back- can,t talk to person only a message to listen to. Tuesday couriers rang twice to Mobile and before i could get phone out of pocket rang off. They then rang house rang 4 times, could not get to they rang off. It is now Tuesday night rang Tesco, very helpful lady said she would stop the courier service the 50 quid payment for the service. Requested they sent the papers 1st class to arrive Thursday. No sign on Thursday- finally arrived Friday, signed and returned for next day delivery by one to Glasgow. Rang Tesco's on Wednesday of the following week as money had not gone it to be told there was no record of the papers arriving. Rang track and trace they had been signed for on the Sat morning. So they had sat, as it turns out in the mail room in Glasgow from Sat until Wed and were finally chased up on Wed afternoon by another helpful member of staff and the payment went in finally on Wed very late afternoon some 10 days after loan approved online. Moral of this tale do not use the couriers delayed us significantly, staff very helpful and yet only apology we received was about couriers. The paper work sat in the mail room for 4 days was not apologised for nor the phone calls we had to make and the 10 quid spent on postage to compensate for the couriers inability to stay on the phone until it is picked up.
sue
Brill
11:21 16-03-2013

Choose Wisely
I don't' usually write reviews but i was so happy with there service i feel i have to. I applied for the loan on Sunday was sent the paper work Wednesday and money was in my bank by Friday. I have a £3000 over a year at 12.7%. I went to Lloyds as they said they could do something for me, after wasting an hour with them to tell me they can give me a loan at over 20%. i went to barclays and they said they could price match and give me £50 cash back, they also wasted an hour of my time and said i didn't bank with them properly so they couldn't offer it to me (i think the APR just wasn't worth it). Save your time and go with tesco,
Lucy
Does not help to Existing Customer
19:41 28-11-2012

Choose Wisely
I borrowed a loan of £10,000 almost a year ago over the five year period on 9.8 APR. I found on their website that they claim existing customer can apply for an additional loan on 5.7 APR. Application process and output was just omni-shambles. Tesco has offered a new loan on 12.8 apr. This is simply awful!!!
Sid
Go Elsewhere
08:38 24-11-2012

Choose Wisely
Applied for 2 loans on the Sunday, On Monday Sainsburys phoned and offered me a loan at a slightly higher rate, Tesco phoned on Tuesday, I answered their questions and got approved for their Loan and also recieved the paperwork for Sainsburys. Tesco advertised rate was better so I decided to wait for the paperwork. No paperwork by the following Saturday and then I read the reviews and decided to contact Tesco to find out what rate they were actually offering and it was 4.2% higher than advertised not that the mentioned that in the phone call. So I signed the papers for Sainburys as theirs was 2.4% lower than Tesco were prepared to offer me. Wish I had just signed the Sainsburyspapers when I got then and I would be driving my new car now. Thanks a lot Tesco
No Chance
Excellent Service
12:09 16-08-2012

Choose Wisely
Applied online on Sunday with an approved response. Paperwork received on Tuesday which I returned by Royal Mail Special Delivery the same day. Then got a text on Thursday to say the money had been credited to my account, and on checking my statement the money had actually gone in on Wednesday. Excellent speedy service - no need to bother with their courier service in my experience.
Gill
Slooooooooow
12:08 29-02-2012

Choose Wisely
The slowest lender I have dealt with. Over a week to approve my loan in principle, a further week to review the documentation and yet another week for the money to be transferred. Not helped by a rather lethargic customer service team. Stick to cheap beer deals Tesco and save the banking for the banker!
Jim
Our review of Tesco Bank Loans
Tesco offer one of the best personal loan interest rates on Choose Wisely and in return they do ask that their applicants have good credit history. Tesco loan terms also go up to ten years, which is rare for the market with the majority going up to seven. Tesco's mobile banking app allows customers to keep an eye on their balance and manage their loan with ease and if you're a Clubcard holder then you can benefit from better rates when making your application.
You will need to supply quite a lot of information during the application process which is very detailed – although this can see like an inconvenience it's needed as your personal circumstances help Tesco to decide your final interest rate. If you're going to apply for Tesco's loan you will need your banking details, monthly incomings, details of any other credit you have, mortgage or rent payments, employment details and your address history for the past three years. Although the application can be completed online there is a postal element to the process and you do have the option of having these documents couriered to speed up the process, but, you will be charged £50 which is added to your first monthly payment.
At the time of writing, Tesco have a rating of 2.8 out of 5 on Choose Wisely which is a decent score. Customers who are unhappy have reported being offered different APRs to the representative one advertised (which is normal across the lender market) and lack of organisation with loan agreements. Happy customers have praised their smooth application and affordable rates – so like any lender each customer has their own experience.
Overall verdict: An affordable lender if you meet the criteria and have all the information they need. It's also a bonus that you're able to take a two month repayment break at the beginning of the loan, however, you will need to take into account that you're going to be paying an extra two months' interest during your loan term. Also if you're a Clubcard holder, don't forget to make the most of the exclusive rates by including your Clubcard number in the application.
Highlights
Two month repayment break at the start of the loan
Instant decision when you apply online
Clubcard rate for Clubcard holders
Fixed monthly repayments make budgeting easy
Loan terms available up to 10 years
Minimum criteria
You must be aged between 18 and 74
You will need to be in employment or have a regular income
You must have lived in the UK for 3 years or more
You will need to have a UK personal current account
Fees
Maximum APR 17.6%
Arrangement fee: £0
Early repayment fee: £0
Late payment fee: £12
About Tesco Bank Loans
Tesco Bank offers loans from £1,000 to £35,000 with loan terms over one to ten years. Their advertised representative APR is 3.%0 which is one of the cheapest rates in the personal loans market, however, bear in mind they do not accept customers with any type of bad credit history. You can also benefit from a better rate for Tesco's loans if you are a Clubcard holder and you will need to have your Clubcard number to hand during the application process.
Tesco offers two methods of applying for their loans, the most efficient way is using their online application service. However, if you would rather talk to someone, you can call their UK based call centres. Once you have applied and completed the online application form, they will give you a provisional decision almost instantly and if accepted your loan agreement will be posted out to you to sign and return along with extra documentation to back your application up such as bank statements or wage slips. Once you've returned the documents back to Tesco, it can take up to three working days to make a final decision on your loan. They will then send you a letter to confirm if you have been accepted for a Tesco loan and the funds will be in your account within three working days.
Customers are able to take a two-month repayment break at the beginning of their loan, however, interest is still charged during this time and so you will pay an extra two months' interest during your loan term.
Company information
Registration number: SC173199
Interpoint Building, 22 Haymarket Yards, Edinburgh EH12 5BH
FCA registration
Reference No: 186022
Trading names: Buy Now Pay Later, Tesco Bank, Tesco Buy Now Pay Later, Tesco Clubcard Credit Card, Tesco Personal Finance Plc
Place of business: Interpoint Building, 22 Haymarket Yards, Edinburgh, Midlothian EH12 5BH
Data protection registration
Registration No: Z4988111
Data controller: TESCO PERSONAL FINANCE PLC
Address: Interpoint Building, 22 Haymarket Yards, Edinburgh, Midlothian EH12 5BH
Apply Now