Loan amount:
£100 - £1,000
Repayment duration:
3 - 12 Months
Representative Example: If you borrow £400 over 6 months at a Representative rate of 991.0% APR and an annual interest rate of 179.00% (fixed), you would pay 6 monthly instalments of £126.40. The total charge for credit will be £358.40 and the total amount payable will be £758.40.
People who viewed Satsuma Loans Monthly also viewed:
Great lender!
21:02 01-07-2017

via Smart Money People
Simple to apply, amounts are generous! Very easy repayment scheme & even have an app for you too keep on top & track your loan progress, giving start dates, end dates & a percentage how much of your loan is completed! Money arrived very quickly & was not hassled with the need of providing pay slips / proof of income as was all done via bank info! Great great service! Love satsuma loans!
Chloe Hallinan
consolidation of business effort
00:33 01-07-2017

via Smart Money People
Satsuma helped me to really focus and achieve by providing me with a big loan for my car, I am able to focus on my business without having to worry too much about transport. Great Job!
Rui Montenegro
easy to manage
19:32 04-06-2017

via Smart Money People
At only a small 5 weekly repayment satsuma is by far the easiest loan to pay back. Direct from my bank too, so it wasn't missed
kelly davies
not as good like they think they are
10:19 22-05-2017

via Smart Money People
A company that needs, to grow. If they want beat and dispute the market.
M Faria
Satsuma
15:00 29-04-2017

via Smart Money People
A life saver payday loan was easy to apply got the money transfer in minutes would recommend everyone satsuma loans
Noor Miah
Convienet
12:38 29-04-2017

via Smart Money People
The texting advisors was very convienet
C ger
Excellent
16:56 19-04-2017

via Smart Money People
Reliable, fast and friendly.. Payout in less than 15 minutes, extremely happy :)
Kiyana Anderson
Comes in useful
16:39 24-12-2016

via Smart Money People
Unlike 'normal' payday loans Satsuma allows you to pay off your loan over a year period. The APR is not as high as other high street lenders so I thought this was the best one
Charlotte Eaton
Excellent
09:18 18-06-2016

via Smart Money People
I have had loans for over 3 years and they have excellent communication and are very freindlsatsumave helped freinme out alo the past and woukd rhvealotwoukdLend them to everyone who needs little help
Amy potter
Our review of Satsuma Loans Monthly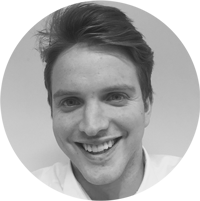 Highlights
Monthly repayments on any day
No charges for late or missed payments
Funds available in only an hour between certain hours
Make additional or overpayments at any time
Minimum criteria
You must be aged between 18 and 74
You need to be a UK resident
No bankruptcy
You will need an email address
You must have a mobile phone
Fees
Maximum APR 991%
Arrangement fee: £0
Early repayment fee: £0
Late payment fee: £0
Satsuma Loans Monthly on Twitter
What Satsuma Loans Monthly are tweeting
What everyone is tweeting about Satsuma Loans Monthly
About Satsuma Loans Monthly
Satsuma Loans offer high-cost short-term loans between £100 and £1,000 that can be borrowed over a period of 2 to 12 montha at a representative APR of 991%. Satsuma Loans charge absolutely no fees at all including arrangement fees, faster payment fees or even late or missed payments.
Claim this profile
This profile has been claimed
Provider last seen:
3:22pm 13/7/2017
Product data last updated:
4:06pm 14/6/2017