APR:
1304.41% Representative
Repayment duration:
1 - 3 Months
Representative Example: If you borrow £200 over 3 months at a Representative rate of 1,304.4% APR and an annual interest rate of 292.00% (fixed), you would pay 3 monthly instalments of £103.79. The total charge for credit will be £111.36 and the total amount payable will be £311.36.
People who viewed Response Funding also viewed:
No loyalty
15:40 20-08-2016

via Choose Wisely
Been with them for a while with no problems apart from having to go into an arrangement for last one. All fully paid back. Re applied but got declined even though salary had increased since last application. No explanation apart from template email saying low internal credit score
Paul
Say well away from these! THEY CALL YOUR MANAGER
00:13 23-11-2013

via Choose Wisely
Ok, you do NOT want to use this company. It will take at least one week to hear anything back. They ring non stop, they call your place of work constantly and demand a reference from your manager! Terrible company!! They also search your credit six times reducing your credit rating each time. When you need to ring them they are obviously very uneducated and really lacking in customer service skills.. (maybe that's is why they work at this job haha) but yeah they are literally as bad as bad can be! If you apply be prepared to fax/scan multiple documents and be prepared for them to call your manager!
Paul
Helped me
09:50 07-11-2013

via Choose Wisely
Fancy a payday helped me out of a short term cash flow problem without any issues, I would recommend them as they were fast and friendlyDavid
david Gibson
HORRIBLE EXPERIENCE
08:20 08-05-2013

via Choose Wisely
Applied for a loan with them on Monday, signed pre-contract on the same day. Have not heard form them until Friday later that week. I was sent a text saying they were processing the payment and to call them. Phoned them - turned out they were not processing the payment, but in fact were still making the application. I was told to keep an eye on emails or texts from them as the answer should come in 1 working day. As it was Friday I did not expect anything until next Tuesady as Monday was bank holiday. Week after the bank holideays went on and still no contact from them. Arranged a loan elsewhere in the menatime and cancelled the one with them by e-mail. Luckily I was not desperate for funds otherwise I would be badly inconvenienced.
MONIKA
Waste of time
13:11 22-04-2013

via Choose Wisely
I completed the loan applicant and was sent a signed agreement via email. I didn't hear anything until 11pm the next night, requesting more details. I filled in the form as requested, this happened twice requesting new details.Another signed agreement was sent to me via email. 5am the next morning I received an email saying they had tried to call me. I emailed them and they replied telling me to call at 9am (when they opened)When I called, I mentioned the missed call email, she was rude and said they had tried to call (I'd had no missed calls), The adviser commented I had made a lot of applications when I said I had been repeatedly asked for more details. She became defensive with me and accused me of being aggressive, she said "Lets just leave the application here, you're very nasty and aggressive" I calmed the situation down, she took more details from me and said they would be in touch.I didn't hear anything so I called for an update to be told I had failed the credit check.
Nikki
shocking company
09:06 30-11-2012

via Choose Wisely
The worst pay day loan company i have ever come across be warned stay well clear of these cheats
David williams
amazing service
01:40 16-08-2012

via Choose Wisely
Your review Note: You must be a customer of this company to submit a review I took out a loan for £150 last month and it was there on time and paid back when they told me it would be, definately would use them again a really friendly service.
Chris
slow
03:30 12-07-2011

via Choose Wisely
sent b statements before 12noon, no reply as of 430pm. contract i signed online has no copy in welcome email. and 25 pound fee deducted from small loan amount for faster payment or wait 48hrs..so you pay interest on the loan while you dont have it?? there are better.
ed
helped me out
15:54 14-12-2010

via Choose Wisely
They helped me out when I was short in the month, they took there payment when was due. Would use them again if needed money in a hurray
david Johnson
Fancy A Payday
16:24 02-12-2010

via Choose Wisely
Very poor. I meet their criteria, I passed the debit card test, my bank statements that I had to send in were clear yet I was declined. I called to see if I had made any mistakes or if, regardless of what their website says, they actually do run credit checks & I was told by a very rude & snappy individual that they do run a credit check but don't base their decision on that. I asked what made them decline me then & was told in a very smug manner "We just don't want to lend to you!" & hung up on. Stay clear, use one of the more well known lenders. I suggest Wonga.
Andy
Our review of Response Funding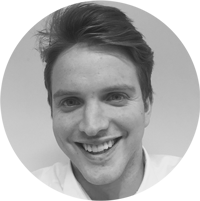 Response funding are a short-term lender based in Wimborne, Dorset. Formerly known as Fancy a Payday, They offer their payday loans to be repaid over 3 months, however, these can be repaid at any time and you'll only pay for the length of time that you borrowed the money.
When talking about price, Response Funding advertise a pretty average APR in the high-cost short-term market. For new customers, they charge an admin fee of £3.99 in order to assist with the costs of setting up the account and performing credit checks. Response Funding do not charge any fees for any late repayments. However, if you are struggling, they urge you to contact them as soon as possible as any late repayments will damage your credit file.
Online reviews of Response Funding are predominantly very positive. With an average rating of 4.8 out of 5 on Feefo, the majority of customers complimented the speed and efficiency of the service, with 69 out of 82 reviews giving it 5 stars (at the time of writing). A few reviews on Choose Wisely have meant that its rating is only a 2 out of 5 for our reviews, with some customers left confused and disappointed for being declined, despite being an existing customer and their financial situation improving. These negative reviews seem to be a minority across the web.
If you're considering taking out a Response Funding loan, the usual high-cost short-term loan health warning applies: make sure you keep up with your repayments. Although Response Funding do not charge for missed or late payments, they will show up on your credit file and make your financial life more difficult in the future. If you find yourself struggling to make your repayments, make sure you let Response Funding know as they have a reputation for being approachable and will work with you to limit the damage.
Overall verdict: If you're thinking of going down the route of a short term loan then Response Funding are an option to consider. It's worth bearing in mind that although we have mixed reviews on Choose Wisely, across the web they are on the whole positive. But remember, like any other high-cost short-term loan, compare your options and ensure you can meet the repayments before you apply.
Highlights
You don't need to have a perfect credit history
Minimum criteria
You must be at least 21 years old
You must have a UK bank account with direct debit facilities
You must be a UK resident
You must earn at least £900 a month and have it paid into your bank account
You must be in permanent employment
Fees
Maximum APR 1304.41%
Arrangement fee: £0
Early repayment fee: £0
Late payment fee: £0
About Response Funding
For all new customers Response Funding offer loans of up to £200. As a returning customer and based on your personal circumstances you may be offered up to £500.
With Response Funding, you can apply online or over the phone. If you want to apply online, you need to complete the application form on their website. Once you complete the application, it will be forwarded to a representative who will review your details, contact you with a provisional decision and may request you to send some documents in. As part of the whole process, Response Funding will also carry out a credit check on you. Once everything is verified, they will contact you to inform you of their final decision. If approved, the money can take up to 3 working days to be transferred into your bank account. There is a charge for same day transfer of £25 which will be deducted from your loan if opted.
Please bear in mind that on your first loan with them, they charge an upfront administration fee of £3.99 as a contribution to some of the underwriting expenses such as credit searches. This fee is only payable if they lend to you.
Claim this profile
This profile has been claimed
Provider last seen:
3:35pm 17/7/2017
Product data last updated:
1:56pm 16/6/2017