QuickQuid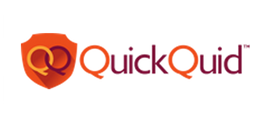 1294.1% Representative
Will lend between: £50 - £1,000
Over: 1 - 3 Months
Representative example: Amount of credit: £300 for 65 days with one repayment of £78.00 and one repayment of £378.00. Interest: £156.00. Interest rate: 292% pa (fixed). 1294.1% APR Representative.
Are you eligible for QuickQuid?
Check your eligibility before you apply.
Quick 40 second form.
No impact on your credit file.
Free personalised eligibility score.
Check Eligibility
QuickQuid customer reviews.
511 reviews
3.0 out of 5 stars
Stay away
12:07 10-02-2017

Choose Wisely
Absolute muppets they sent a letter to my house because I had an overdue payment because my wage was coming late they doubled my original loan as intrest and than added another 40 pounds for 1 day extra complete heartless pr***s.
Adam
Thumbs up in every department
16:36 26-06-2018

Smart Money People
Its a no-brainer i would recommend to any friend or family
Jason Vickers
Quick,easy
04:05 02-03-2016

Choose Wisely
Wesley
Okay but expensive...
17:52 07-05-2018

Smart Money People
They are alright but very high apr and may find yourself in more debt paying them back....
Coral
Only take what u can afford
00:46 26-12-2013

Choose Wisely
As yet I have never had any bad experience with quick quid ! I've only ever taken out what I can afford to pay back that's the only way this works. I use flexi account though have never used the full amount as this would put me in a hole.
Karen
Easygoing
00:53 01-05-2018

Smart Money People
Simple application,quick service,excellent team,all information given
Ilona
Quick Quid...more like a joke
10:39 14-10-2013

Choose Wisely
I called quick quid on saturday for a loan .I checked my online status it said approved I looked at the date ....they had put it down for the Monday, I then called them back about this on the Saturday...to be told don't worry mam it will be in you account today (Saturday) ha what a joke waited sat, sun and Mon then called them back to complain to be told it will be in your account today... At some point I would not use this so called company if you are needing money on the day you apply it all seems a bit dodgie especially if you keep checking your online status as after I phoned today my status sent from approved to issued yet there are no funds in my account ....how can someone say issued before you actually receive the money....quick quid I say more shit quid!!!!!!! Go to bloody Wonga! I had to issue one star so I could post as it wouldn't get any stars it won't let me remove them so beWARE
simpson
Fast and simple
13:21 18-04-2018

Smart Money People
Accepted within an hour which was perfect as I needed money for last minute holiday stuff. No bothering me with follow up calls. Repayment dates set out clearly with reminders before each payment comes out and how much is coming out of my bank. Very happy with the service and would definitely recommend!
Chantel
Headline
14:35 28-08-2013

Choose Wisely
Dont not use them. I had a few loans with them for small amounts. However they do a full credit search against you, which in turn affects your credit rating
Simon
Fast and simple!
13:10 18-04-2018

Smart Money People
Needed money for last min holiday stuff.. application was accepted within an hour, repayment dates set out clearly and simple. Not hounded by follow up calls like some companies. Would definitely recommend.
Chantel
Our review of QuickQuid
QuickQuid are a lender that offer a good range of flexible payment options to their customers. As well as the three repayment periods on offer (one, two or three months), they also allow trustworthy customers to apply for top-ups and extensions on their loan. An extension may seem like an attractive option, however you will have to pay more interest in the long run so the loan will become more expensive. To prevent customers from incurring high charges, QuickQuid will only allow a maximum of two extensions per loan.
On the other hand, if you are able to repay your loan early or make partial payments then you can do this easily on your QuickQuid account section free of charge. This will mean that overall you will pay less for your loan and will prove to QuickQuid that you're a responsible borrower if you ever needed to apply to them again. They do highlight on their website that this isn't a long-term borrowing solution, however if you do want to apply for another loan with them, QuickQuid would allow you to do so the day after your final payment has been made.
As with any high-cost short-term product the usual warning applies. If you have any doubt whether you can afford to repay your loan on time and in full, then don't apply. By missing or being late with repayments, you will not only harm your credit file but could be subject to a number of fees, which can soon make things very expensive.
Overall verdict: Their added features such as the online account to manage the loan and the prospect of extensions make them worth researching, however, it does pay to shop around as there are cheaper lenders with better customer ratings.
Highlights
Flexible payment periods available.
Customers can apply for a top-up of the loan
Extensions are available
Payouts are made using the Faster Payment Service
Applications can be approved on the weekend
Minimum criteria
You must be aged at least 18
You need to be a resident of the UK
You must be employed and receiving a regular paycheque
You must have a valid UK bank account
Fees
Maximum APR 1294.1%
Arrangement fee: £0
Early repayment fee: £0
Late payment fee: £15
About QuickQuid
QuickQuid are a high-cost short-term lender that offer loans up to £1,000 for new customers or £1,500 for those who have returned, both at a representative APR of 1299.1%. Customers have a number of options when repaying the loan. Firstly they can choose to pay back in one payment of one month which consists of their loan amount and interest. Secondly they can chose to repay in two payments over two months with the accrued interest being paid on the first payment date and then the original loan amount and additional interest on the second. The final option is to repay over three months, paying interest only on the first two repayment dates and then the original loan amount and any additional interest on the third.
The application is completed online and once approved it only takes 10 minutes for the funds to show in your account. QuickQuid use faster payments, but if your bank doesn't support this then it can take a little longer. During the application you will need to provide your employment information, financial and monthly expense information and your bank account details so have these ready to keep the loan moving along smoothly. Customers with bad credit are able to apply, however QuickQuid will take all your circumstances into consideration when making a decision on the loan.
If you prove to be a trustworthy borrower then you may be granted a top-up on the loan. If this is the case, then you may be able to request an amount that would add up to £1,500 when your remaining balance is added to it. If you do choose to do this then you will have to either repay the whole amount within your original loan term, or you can apply for an extension on the loan.
Company information
Registration number: FC032279
483 Green Lanes, London, N13 4BS
FCA registration
Reference No: 673738
Trading names: Quick Quid, Bill For Later, Pounds To Pocket, Slow Pay, Extend My Bill, Cashnet Uk
Place of business: 23 Austin Friars, London, EC2N 2QP
Data protection registration
Registration No: Z9919587
Data controller: CASHEURONETUK LLC
Address: 23 Austin Friars, London, EC2N 2QP
Apply Now