Progressive Money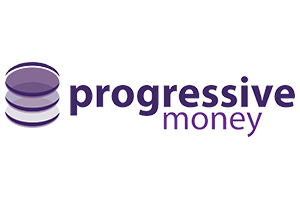 No reviews for Progressive Money
31.77% Representative
Will lend between: £1,000 - £15,000
Over: 18 - 120 Months
Representative example: Loan Amount: £15,000.00, Loan Term: 120 months, Monthly Interest Rate: 26.82% PA (Fixed), Monthly Repayments: £372.39, Total Amount Repayable: £44,687.00, This example includes an Acceptance Fee of £1,500 (10% of the loan amount) and an Administration Fee of £390.
Contact Progressive Money
The quickest way to find the best loan.
Compare UK direct lenders that have accepted you.
Fill in one quick and simple form.
Loans for all purposes.
Bad credit history accepted.
Get accepted
Representative 49.9% APR.
No reviews for Progressive Money
Our review of Progressive Money
Progressive Money is a Manchester-based lender, part of Darwin Loan Solutions, which is one of the fastest growing finance companies in the UK. The company specialises in providing longer-term loans to people with a poor credit rating. They have served over 25,000 customers and lent more than £100 million since 2010. Progressive Money also operates as a broker, which means that, if they are unable to lend to you, they may be able to find you an alternative solution from another provider.
Progressive Money provide loans for between £1000 and £15000 over 18 months to 10 years. While your credit history will certainly affect how likely it is that you'll get approved for a loan with them, they also take into account your personal circumstances. However, Progressive will only take applications from homeowners who have an income that they can prove. There is also an arrangement fee to pay if your application is successful, and an extra acceptance fee for 10% of the value of the loan. Borrowing with bad credit can be expensive and it's worth considering whether a loan is the best option for you.
There are a variety of different types of loan available from Progressive Money, from debt consolidation to home improvement, but these are all very similar products. As a relatively small lender, with very few reviews, it's hard to judge whether Progressive Money has been providing good customer service. However, the company has listed some feedback from customers on their website, which is over 80% positive. If you are considering taking out a loan from Progressive Money, it's worth checking whether you will be able to make the repayments. A personal loan is a big, long-term commitment and you could save money by shopping around and comparing your options.
My Verdict: Progressive Money is an interesting option if you have a poor credit history and want a lender to look at your current circumstances. They are an established lender, backed by a major financial company and able to offer support by phone, six days per week. Remember that a personal loan is an expensive way to borrow if you have a poor credit history - compare your options and be sure you can afford the repayments before applying.
Highlights
Suitable for customers with poor credit
Quotes are based on circumstance rather than just your credit scores
Long term borrowing available
No fee for overpayment on repayments
Minimum criteria
You must be a homeowner
You must live in the UK
You must have been employed for at least 6 months
You must have a minimum income of £800 net per month
Arrangement fee of £350 + 10% of the loan amount
Fees
Maximum APR 49.13%
Arrangement fee: £390
Early repayment fee: £0
Late payment fee: £0
About Progressive Money
Progressive Money is an unsecured lender for homeowners only. They are able to offer customers between £1,000 and £15,000 on an unsecured basis. They focus on the customer's current situation rather than their credit history, matching the customer to the right financial plan.
Their call centre hours are Monday - Thursday (9am-7pm) and Friday (10am-4.30pm).
Company information
Registration number: 08120061
8 St. John Street, Manchester, M3 4DU
FCA registration
Reference No: 690699
Trading names: Progressive Money Limited
Place of business: 8 St John Street, Manchester, M3 4DU
Data protection registration
Registration No: Z3414982
Data controller: Progressive Money Limited
Address: 8 St John Street, Manchester, M3 4DU
Apply Now