Peachy Loans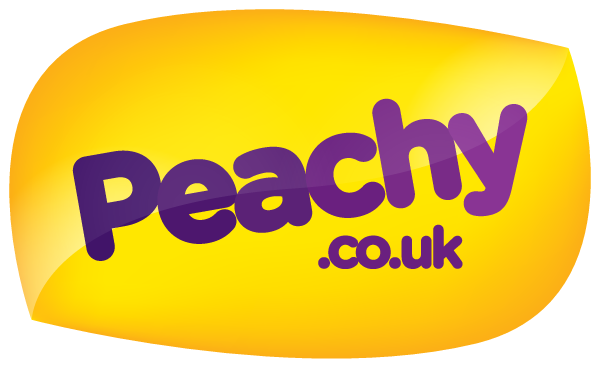 947% Representative
Will lend between: £50 - £1,000
Over: 1 - 12 Months
Representative example: Representative Example: If you borrow £400 over 6 months at a Representative rate of 947% APR and an annual interest rate of 259.33% (fixed), you would pay 6 monthly instalments of £125.13. The total charge for credit will be £350.75 and the total amount payable will be £750.75.
Are you eligible for Peachy Loans?
Check your eligibility before you apply.
Quick 40 second form.
No impact on your credit file.
Free personalised eligibility score.
Check Eligibility
Peachy Loans customer reviews.
1734 reviews
4.4 out of 5 stars
Our review of Peachy Loans
Peachy Loans offer their loans at a representative APR of 947% which is mid-table on Choose Wisely. Something that does set them apart is that the lowest loan term is 15 days which is rare as most other lenders have a minimum payment term of at least one month. Also instead of having set monthly repayment dates, Peachy Loans allow their customers to log into their online account area and pay off the loan bit by bit if and when they have extra funds. There is no charge to do this and by doing so it will reduce the amount of overall interest you'll pay - worth doing if you can afford it.
Across the website there is a strong sense that Peachy Loans want to position themselves as a responsible lender, they have a page on the steps they take to protect their customers and there is a number of educational articles on their blog that discuss financial issues such as saving tips, increasing income streams and how to get the best deals on things such as holidays. They also pay close attention to the creditworthiness of their customers and state that only 2% to 5% of Peachy Loan applicants are actually granted the loan. This is refreshing to see and it does come across that they actually mean it, rather than using responsible lending as a marketing tool.
As with any high-cost short-term product the usual warning applies. If you have any doubt whether you can afford to repay your loan on time and in full, then don't apply. By missing or being late with repayments, you will not only harm your credit file but could be subject to a number of fees, which can soon make things very expensive.
Overall verdict: A refreshingly responsible and transparent lender in the market. Their rates aren't the cheapest, but with their proven customer service and repayment flexibility they could be a lender worth exploring if you are looking for a high-cost short-term loan.
Highlights
You can choose to make more frequent payments
You will be sent an email before your due date
Early repayments possible and can be requested by text
Live chat available on the website
Online account for easy loan management
Financial education articles and blog posts
Minimum criteria
You must be a UK resident
You need to be aged 18 or over
You must have a bank or building society account with a debit card
You need to have a mobile phone
You need to have an email address
No CCJs in the last 6 years
Must have a monthly income of at least £600
Fees
Maximum APR 947%
Arrangement fee: £0
Early repayment fee: £0
Late payment fee: £15
About Peachy Loans
Peachy Loans offer short term, flexible loans from £50 to £1000 that can be borrowed over a loan term of 1 to 12 months. New customers can only borrow a maximum of £700, however for returning customers they may be able to borrow up to £1000 depending on their circumstances and whether the previous loan was repaid on time. Their representative APR is 947% which equates to 0.8% per day. Peachy loans do not charge any fee for repaying the loan early however, a £15 charge along with interest will be applied if you miss a payment.
The application is completed online and there are four sections; personal circumstances, contact details, information about employment and finally the applicant's financial details - so have these to hand to keep the application progressing swiftly. Once submitted you can receive a decision from Peachy Loans on the loan within seconds and if successful the loan can take up to an hour to show in your account.
Customers are able to check on the progress of their loan and make early repayments by logging into their secure account on the Peachy Loans website. Early repayment of the loan is possible and can be done by simply texting them and the funds will be collected from your account instantly.
Company information
Registration number: 7306662
76 King Street
FCA registration
Reference No: 674331
Trading names: Cash On Go Ltd , Peachy, Uploan, compareyourloans.co.uk
Place of business: 76 King Street Manchester M2 4NH
Data protection registration
Registration No: Z2642498
Data controller: Cash On Go Limited
Address: 76 King Street Manchester M2 4NH
Apply Now