Mobile Money Gold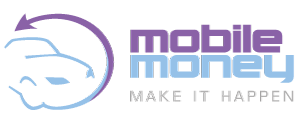 Representative 89.9% APR
Will lend between: £1,000 - £25,000
Over: 18 - 48 Months
Representative example: If you borrow £1,200 over 18 months at an interest rate of 111.3% per annum (fixed) and Representative 89.9% APR, you will make 18 monthly payments of £139.58. Total cost of credit is £109.58 and the total amount payable of £2,512.44.
Contact Mobile Money Gold
Are you eligible for Mobile Money Gold?
Check your eligibility before you apply.
Quick 40 second form.
No impact on your credit file.
Free personalised eligibility score.
Check Eligibility
Mobile Money Gold customer reviews.
297 reviews
4.4 out of 5 stars
Our review of Mobile Money Gold
Mobile Money are a logbook lender that can provide loans that are secured against the applicant's vehicle. This means that if you are unable to repay your loan they will seize your vehicle and you will have to hand it to them. Mobile Money will hold the V5 document throughout the loan term and it will then be returned to you on completion of the loan. Generally Mobile Money would like to secure the loan against a vehicle that is under 10 years old, however they judge every case individually and you may be able to use an older model.
To be able to apply you will need to be the legal owner of the car and it must be free of any finance. You will also need to show them the current state of the car so that it meets their requirements. What is quite helpful, is that you're able to make these appointments at weekends or during the evening so you won't have to worry about booking time off work.
Mobile Money have achieved a rating of 'great' from TrustPilot and proudly display this on their website along with specific customer reviews. They have received particular praise for their payout speed, professional attitude and efficiency. This is also clear from their responses to the reviews that are less than perfect. They try to resolve the customer's issue and each response is personalised rather than a stock answer – which is a nice touch.
Overall verdict: Mobile Money have had great reviews from their customers. Their process is simple, customer focused and convenient. Even so, as with all logbook loans a warning applies – do make sure you can afford your repayments otherwise you could end up losing your car as well as damaging your credit file.
Highlights
Accept customers with poor credit history
Apply online, over the phone or in branch
Have been lending for over 17 years
Minimum criteria
The vehicle must be free of outstanding finance
Applicant must be the legal owner
You must be over 18
No bankruptcy, IVA or Debt Management Plans
You need to live in England, Wales or Northern Ireland
Fees
Maximum APR 499.9%
Arrangement fee: £0
Early repayment fee: £0
Late payment fee: £0
About Mobile Money Gold
Mobile Money offer logbook loans between £500 to £25,000 over loan terms between 18 to 48 months. To receive a logbook loan, you will need to secure the loan against your vehicle, so when completing the application you will need to have the necessary details available such as your V5 registration.
In order to qualify for the Mobile Money Gold reduced rate of 89.9% APR the value of your loan must be no greater than 25% of the trade value of your vehicle i.e. to qualify for a loan of £1000 at this reduced rate, your vehicle must have a trade value of at least £4000.
The application can be completed online or over the phone with one of the Mobile Money representatives. They will check that your vehicle meets their requirements and will also complete a credit check. Although Mobile Money accepts customers that have a poor credit history, you must not have been declared bankrupt or have an IVA or a current Debt Management Plan. Once Mobile Money have the necessary paperwork in place they will need to view the vehicle that you are securing the loan against – this can be done at a suitable time for you, including evenings and weekends.
Once the application is confirmed and accepted the funds will be transferred to your account. If you decide within 14 days that you have changed your mind then you are able to withdraw from the loan and will need to pay the balance back within 31 days, along with a daily interest charge and a small fee.
Company information
Registration number: 3609486
62, Birchfield Road, Headless Cross, Redditch, Worcestershire, B97 4LH
FCA registration
Reference No: 679834
Trading names: Mobile Money Limited, Mobile Money Loans, Logbook Lenders, Same Day Cash Loans, AutoMoney
Place of business: St Crispins House, Duke Street, Norwich, Norfolk, NR3 1PD
Data protection registration
Registration No: Z9309678
Data controller: Mobile Money Limited
Address: St Crispins House, Duke Street, Norwich, Norfolk, NR3 1PD
Apply Now