Mobile Money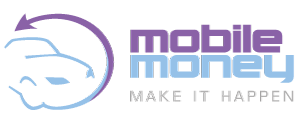 189.9% Representative
Will lend between: £500 - £25,000
Over: 18 - 48 Months
Representative example: Borrowing £1,000 over 18 months, repaying £116.31 per month, total repayable £2,093.58. Interest rate 111.3% (fixed) Representative APR 189.9%
Are you eligible for Mobile Money?
Check your eligibility before you apply.
Quick 40 second form.
No impact on your credit file.
Free personalised eligibility score.
Check Eligibility
Mobile Money customer reviews.
325 reviews
4.3 out of 5 stars
Incompetence or lies???
03:45 13-11-2015

Choose Wisely
After many years of using mobile money I ran into financial problems and entered into a Debt management programme, however, I kept up my full payments to mobile money and still do. My issue is their lies or incompetence at the Redditch office, earlier this year they kept phoning me saying their interest rates had been slashed and that I could refinance and save over £150 a month, great I thought, but nearly at the end of the process they asked if I was on a DMP and I said yes, they said they could not refinance me then. During the following weeks I received more calls from them saying yes I could refinance only to be told later, sorry we cannot due to your DMP!! I pay then £282 every month without fail and have been a loyal customer for years, it means nothing to them, they dont give a *beep*!!!!!!!!!!!!!!
stephen davies
Casual Observer
17:56 09-11-2015

Choose Wisely
From what I understand being default of any loan agreement - including the most important of all - the mortgage - is not a crime. I have had a logbook loan in the past with the originating company 'Logbook Loans' and they were 'shark like' but certainly not thuggish.I have had to put these sort of companies straight in the past and when Police have been mentioned I say go ahead as I've been told by the Police that financial disputes of any kind fall under civil law and as such the Police have no power to enforce the wishes of the likes of Mobile Money - so don't let them bully you. Just get out of their clutches as quick as you possibly can.
Caj
angry
12:55 01-01-2014

Choose Wisely
Constantly texting and emailing... Harrassment 100 percent
mad
daylight robbery
19:31 02-12-2013

Choose Wisely
do not go with these people for a loan , they constantly ring me text me at work asking for my money , if i am one day late they are on your back with threatening text , i have constantly been asking for an upto date letter with all my payments on but they will not send one ...keep clear of these robbers didnt want to add a star but had to in order to complete
kath
Friendly, efficient and most of all Fast!
04:09 08-08-2013

Choose Wisely
A few months ago I need some quick cash to fulfill a contract and keep my business going. Mobile Money gave me the money I needed in cash on the same morning so I had time to get the job done. I payed the loan off the next month so though the rates seemed expensive what I paid was very cheap for efficiency and speed my business was delt with.
Mike Jones
Decent service
10:20 18-04-2013

Choose Wisely
Don't know about the rest of the reviews on here. I never had any problems borrowing from money money. Pleasent branch staff who were always happy to help as much as they could. Obviously this loan product is expensive - it is from everyone though!
SImon
absolute crooks
17:21 04-04-2013

Choose Wisely
Just to let anybody thinking of going to these arrogant horrible people to borrow money that they are dealing with nasty thugs.I tried to help my son afterb he recieved many calls and threats due to a late payment when he was out off the country. I spoke to the Hull branch to a chap and asked to be emailed when the payment had gone through to be told he couldn't do this!!!!!They are the last people on the earth that you want to be dealing with.
john
NASTY!!
12:45 14-03-2013

Choose Wisely
NASTY BULLYS .. HEARTLESS DONT HELP DONT CARE... RUDE AND BANG OUT OF ORDER! STAY AWAY
LAUREN
Bullies said they would shoot me
16:29 14-11-2012

Choose Wisely
They are bullies came to my house after missing 1 payment and said they would break my legs, and that I was going to get shot I fear for my life and they said they would kidnapp my wife these guys are b***** butters she w ont leave the house now they always sit over the road lookin at are house please beware and don't use mobile money
Bill
DON'T DO IT
21:55 25-10-2012

Choose Wisely
Your review Never again i took a loan out got 1 payment missing they call me 7 times a day ive told them i will pay it when i have money to sort it they wont take no for an answer they call work asking for me out of order doing that just sharks cant wait to get them off my back iv been on to my mp who is looking in to it for me be SO GO SOMEWERE ELSE FOR UR LOAN KEEP WELL AWAY
MARTIN WIGAN
Our review of Mobile Money
Mobile Money are a logbook lender that can provide loans that are secured against the applicant's vehicle. This means that if you are unable to repay your loan they will seize your vehicle and you will have to hand it to them. Mobile Money will hold the V5 document throughout the loan term and it will then be returned to you on completion of the loan. Generally Mobile Money would like to secure the loan against a vehicle that is under 10 years old, however they judge every case individually and you may be able to use an older model.
To be able to apply you will need to be the legal owner of the car and it must be free of any finance. You will also need to show them the current state of the car so that it meets their requirements. What is quite helpful, is that you're able to make these appointments at weekends or during the evening so you won't have to worry about booking time off work.
Mobile Money have achieved a rating of 'great' from TrustPilot and proudly display this on their website along with specific customer reviews. They have received particular praise for their payout speed, professional attitude and efficiency. This is also clear from their responses to the reviews that are less than perfect. They try to resolve the customer's issue and each response is personalised rather than a stock answer – which is a nice touch.
Overall verdict: Mobile Money have had great reviews from their customers. Their process is simple, customer focused and convenient. Even so, as with all logbook loans a warning applies – do make sure you can afford your repayments otherwise you could end up losing your car as well as damaging your credit file.
Highlights
Accept customers with poor credit history
Apply online, over the phone or in branch
Have been lending for over 17 years
Minimum criteria
The vehicle must be free of outstanding finance
Applicant must be the legal owner
You must be over 18
No bankruptcy, IVA or Debt Management Plans
You need to live in England, Wales or Northern Ireland
Fees
Maximum APR 499.9%
Arrangement fee: £0
Early repayment fee: £0
Late payment fee: £0
About Mobile Money
Mobile Money offer logbook loans between £500 to £25,000 over loan terms between 18 to 48 months. Their advertised representative APR is 189.9%, although this may differ depending on your personal circumstances and financial history. To receive a logbook loan, you will need to secure the loan against your vehicle, so when completing the application you will need to have the necessary details available such as your registration.
The application can be completed online or over the phone with one of the Mobile Money representatives. They will check the that your vehicle meets their requirements and will also complete a credit check. Although Mobile Money accept customers that have poor credit history, you must not have been declared bankrupt or have an IVA or a current Debt Management Plan. Once Mobile Money have the necessary paperwork in place they will need to view the vehicle that you are securing the loan against – this can be done at a suitable time for you, including evenings and weekends.
Once the application is confirmed and accepted the funds will be transferred to your account. If you decide within 14 days that you have changed your mind then you are able to withdraw from the loan and will need to pay the balance back within 31 days, along with a daily interest charge and a small fee.
Company information
Registration number: 3609486
62, Birchfield Road, Headless Cross, Redditch, Worcestershire, B97 4LH
FCA registration
Reference No: 679834
Trading names: Mobile Money Limited, Mobile Money Loans, Logbook Lenders, Same Day Cash Loans, AutoMoney
Place of business: St Crispins House, Duke Street, Norwich, Norfolk, NR3 1PD
Data protection registration
Registration No: Z9309678
Data controller: Mobile Money Limited
Address: St Crispins House, Duke Street, Norwich, Norfolk, NR3 1PD
Apply Now