Leap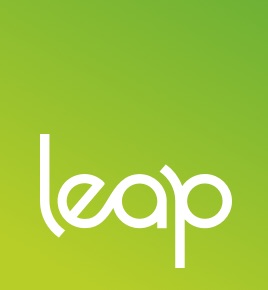 Representative 13.54% APR
Will lend between: £500 - £15,000
Over: 5 - 60 Months
Representative example: Borrow £10,000 over 36 months with a Representative 13.54% APR and an annual interest rate of 8% (fixed), you would pay 36 monthly installments of £335.81. The total charge for credit will be £2089.16 and the total amount payable will be £12,089.16.
Are you eligible for Leap?
Check your eligibility before you apply.
Quick 40 second form.
No impact on your credit file.
Free personalised eligibility score.
Check Eligibility
Highlights
Make larger monthly payments or pay off your loan early with no penalties
A one-off administrative fee when setting up your loan
A monthly borrowing fee with your repayments
A £10 late payment fee for missed payments
Minimum criteria
You're a UK resident aged 21 or over with at least 5 years of UK address history
You have an income of at least £25,000
You have a UK bank account in your name
No CCJs, defaults, IVAs, DROs in the last 6 years
Fees
Maximum APR 13.54%
Arrangement fee: £0
Early repayment fee: £0
Late payment fee: £10
About Leap
Leap offers loans to help people pay off their debts and take control of their money. Customers can borrow up to £15,000 that can be paid back over 12-60 months.
If you're making repayments on one or more debts, Leap might be able to reduce your monthly payment by lowering your rate of interest. There are no hidden penalties. If you want to overpay your monthly amount or pay off your loan early, you're free to do so. Leap will charge you an administrative fee to pay for the searches and reports used to set up your loan. Your repayment rate will then include a portion of their borrowing fee to enable them to provide an excellent service to their ustomers.
Your interest rate will never go up, but it could go down over the lifetime of your loan as every three months Leap will review whether you have reduced your debt compared to the day you applied for your loan. If you meet the requirements your repayments will go down.
Company information
Registration number: 07401825
Signia Money Ltd, FKS House, 40-44 Newman Street, London. W1T 1QD
FCA registration
Reference No: 631257
Trading names: LeapLending
Place of business: Signia Money, FKS House, 40-44 Newman Street, London W1T 1QD
Data protection registration
Registration No: ZA005679
Data controller: Signia Money Limited
Address: Signia Money, FKS House, 40-44 Newman Street, London W1T 1QD
Apply Now