Kabayan Finance Payday
APR:

1080.3% Representative
Loan amount:

£100 - £1,000
Repayment duration:

20 - 40 Days
Apply
What to check
Representative Example: If you borrow £300 with the 5 faster payment fee over 29 days at a representative rate of 1080.3% and an annual interest rate of 240% (fixed), you would repay 1 instalments of £360. The total charge for credit will be £65 (including the £5 faster payment fee upfront) and the total amount repayable will be £365.
Contact Kabayan Finance Payday
People who viewed Kabayan Finance Payday also viewed:
We don't have any reviews for Kabayan Finance Payday
Our review of Kabayan Finance Payday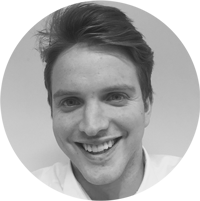 Highlights
Online account management
Offers a competitive rate for a loan of this type
Bilingual services for Filipino customers
Clear rates and defined repayment time
Minimum criteria
A £5 Faster Payment fee will be added to your first repayment
Deposits funds into your account 2 hours after
Late payment can incur fees up to £10
To apply to Kabayan Finance you will need to be 21 or over
You must be a UK resident
You cannot be bankruptcy or have IVAs
You must be in full time employment
You must have a valid bank account and debit card
Fees
Maximum APR 1080.3%
Arrangement fee: £5
Early repayment fee: £0
Late payment fee: £10
About Kabayan Finance Payday
Kabayan Finance is a Payday lender offering loans from £100 to £1000 repayable between 20-40 days. They specialise in loans for the Filipino community in the UK, and offer bilingual services, both in English and Tagalog.
This profile has been claimed
Provider last seen:
1:40pm 21/8/2017
Product data last updated:
2:43pm 13/11/2017