Hitachi Loans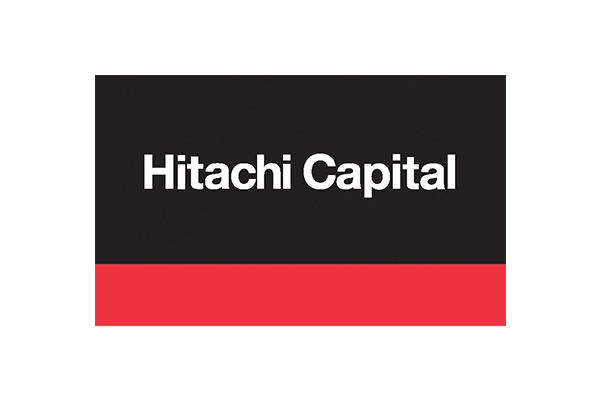 3.1% Representative
Will lend between: £2,500 - £25,000
Over: 24 - 60 Months
Representative example: Representative Example: If you borrow £7,500 over 60 months at a representative rate of 3.1% APR and an annual interest rate of 3.1% (fixed), you would pay 60 monthly instalments of £134.97. The total charge for credit will be £598.20 and the total amount payable will be £8,098.20.
Are you eligible for Hitachi Loans?
Check your eligibility before you apply.
Quick 40 second form.
No impact on your credit file.
Free personalised eligibility score.
Check Eligibility
Hitachi Loans customer reviews.
54 reviews
2.0 out of 5 stars
All good
13:11 24-04-2017

Choose Wisely
Very easy to apply and was given the advertised interest rate. Everything went through and had the funds as agreed within a few days. I would say to people who are offered a different interest rate at the last stage to check their credit rating as it may be a squeaky clean as they think. I checked ours before I applied and was 996 hence the reason why I got the best loan at the best rate. This is the second time I have used them and will use them again when I buy my next car!!.
Stacey
Appalling customer service
19:23 30-11-2016

Choose Wisely
Hitachi personal finance provide an awful service. They don't respond to correspondence, they are rude and do not support their customers. They treated me so badly I ended up having to take them to court and yesterday I won my case. The solicitor they instructed was underhand arrogant and continued to threaten me throughout this process. My advice is stay well clear
Neil
Rip off
14:41 09-07-2016

Choose Wisely
Hitachi loan company are a total rip off ,how can you be accepted for a loan when filling in the form ,then agree the loan rates, Then on the final hurdle of money being paid my rate goes up from 4.2% to 9.3%? Having challenged them over this ,I was told it could be my credit rating, What a load of tosh,I have never had any concerns in all my married life, I am so angry at this potential rip off the I may even contact the government ombudsmen as this can never be right in the light of past PPI claims that are still going on
Gary
Our review of Hitachi Loans
Hitachi is often a name associated with Japanese engineering and a lot of us probably have a piece or two of Hitachi equipment in our homes. They've now applied their company ethos, centered around transforming the way we live our lives, to personal finance. With an air of confidence they have a very a transparent website, providing easy access to all necessary information.
As to be expected with interest rates this low, you will need to have good credit history to apply and they will look into your financial circumstances. If you have poor credit, or have moved around a lot in the last five years, then Hitachi isn't going to be the loan for you so before you apply make sure everything is up to scratch or you're going to waste time on their lengthy online application.
Transparency is something that they mention a lot on their website and credit to them, they do make it clear what fees will be incurred for missed payments; £22 for a recalled Direct Debit, £25 for missed card payments and even £25 for every letter they have to send chasing you for payment.
Although their application takes a long time and there's a few hoops to jump through, this hasn't made much of an effect on their OPTIOSCORE which is towards the higher end of the table. Hitachi generally seem to be quite popular with their customers – they were voted Best Direct Personal Loan Provider in 2015 by Your Money and they have a 99% rating on Feefo.
Overall verdict: Hitachi have appealingly low interest rates and a transparent way of working. Although the information needed to apply is quite detailed and you will need good credit, customers in general appreciate their efficiency and seem to be satisfied. Definitely worth considering if you have a good credit history.
Highlights
No hidden or arrangement fees
Approved customers get funds within 48 hours
No charge for over-payments or early repayments
Good customer service reviews
Minimum criteria
You will need to be aged over 25
You must have good credit history
You will need to be in permanent paid employment, self-employed or retired and receiving a pension
You must be a permanent UK resident
You must have a bank or building society account
Fees
Maximum APR 7.9%
Arrangement fee: £0
Early repayment fee: £0
Late payment fee: £22
Hitachi Loans Customer Question & Answers
Total question and answers: 8
Question:
Hi I'm looking for a loan and was wondering if you lend to people who are retired. I'm 69 is there a max age limit? Thankyou
Answer:
We do not have a max age limit. Our eligibility requirements are simply You need to be aged 21 or over You must have a bank or building society account You must be a permanent UK resident (and have been living in the UK for at least 12 months) You need to be in permanent paid employment, self-employed or retired with a pension You must have a good credit history
Answered in 2 minutes by Nicola Dean - Pricing and Performance Manager (HPF Loans)
Question:
Hi I currently have a loan running with you but was wondering if you do a loan top up. I have been a customer for approx. 4 months. Thanks
Answer:
Please contact our offices to discuss your options. Our contact number is 0343 3519112
Answered in 9 minutes by Nicola Dean - Pricing and Performance Manager (HPF Loans)
Question:
I am looking to refinance a personal loan from NatWest because of the high Apr. I have a good credit score of 907 and have nothing negative on my file. I am of course concerned that if i apply and the rate is not much different it can harm my credit score, what would you advise? Many thanks Lee
Answer:
You can check your eligibility via our website before you complete a full application which can confirm how likely you are to be accepted. We cannot however guarantee an APR as this varies by information we gather from your credit file.
Answered in 2 days by Nicola Dean - Pricing and Performance Manager (HPF Loans)
Question:
Can I pay off my loan in full with a credit card.
Answer:
Yes you can pay off your loan with a debit or credit card. If you wish to do so please contact our customer service number of visit my.hpf.com Thanks, Nicola
Answered in an hour by Nicola Dean - Hitachi Personal Finance
Question:
Hi , I am going to be four days late with this month's payment for car , due to a problem with my wages being paid in late, what does this mean?
Answer:
Hi Paul, You will need to contact our offices to discuss your payments. Please call us on 0344 3755488. We are open 8-8 Monday to Thursday. 8-7 Friday and 9-12.30 Saturday. Someone will be happy to help. Thanks, Nicola
Answered in 2 days by Nicola - Hitachi Personal Finance
Question:
Hi, i'd like to take out a fairly large loan to finally pay off all my credit cards (approx £19,500). I've got a good credit history score of 899 and never ever missed a repayment on all my accounts. I am a homeowner and would like to ask if you would consider this as a good decision for borrowing from Hitachi finance?
Answer:
Hi Mel, If you want to visit our website directly you can find out your eligibility of receiving a loan before you apply. Alternatively, if you want to email
[email protected]
with contact details we can call you or you can call us on 0343 351 9112, and we could take you through an application over the phone. Thanks, Nicola The choice is yours.
Answered in 2 hours by Nicola - Hitachi Personal Finance
Question:
Hi , I've been self employed for 10 years and am looking for a loan of roughly 12000 . What proof of income will be required ? Thanks
Answer:
Hi Chris, Depending on what we gain from the credit check you may be asked to provide bank statements (up to 3 months). We would contact you if you needed to provide this information once you have submitted an application. Thanks, Nicola
Answered in 35 minutes by Nicola - Hitachi Personal Finance
Question:
hello i was reading ur reviev about Hitachi personal loans. Ineed small loan and they give best %%% but as i never was taking loans with 3rd party companies i bit worried that there gona be some hidden charges, hidden changes and i can end up with some problems. im obligated to pay monthly without problems and on date as i was doing everytime. Is this company is worth trust to be taking loans with them?
Answer:
Hi Kamil, 97% of our customers are happy with our loans - as surveyed by independent firm Feefo. If you are unsure, please visit our website and read some of the reviews for yourself. www.hitachipersonalfinance.co.uk The APR you will receive will depend on your personal circumstances but majority of agreements we pay out receive the advertised rate.
Answered in 2 days by Nicola - Hitachi Personal Finance
About Hitachi Loans
Engineering giant Hitachi, formed in 1910, have expanded their offering to the personal loans market. Offering one of the cheapest rates out there, they offer loans ranging from £2,500 to £25,000 across a payment term of two to five years with a range of representative APRs from 3.1% to 7.9%. As with most loan providers this rate can alter depending on your personal financial circumstances. The maximum that Hitachi will offer successful applicants is 16.1%.
You will need good credit history to apply as well as providing at least five years' address history and details of your employment and annual income.
Their online application takes around 10 minutes to complete and you will be given an instant decision on submission. Successful applicants can then receive their loans within 48 hours. Although there are no hidden or arrangement fees, there are charges for late payments starting from £22 for a missed Direct Debit.
FCA registration
Reference No: 704348
Trading names: Hitachi Capital (UK) PLC, Hitachi Personal Finance, Savvi, Pay By Finance
Place of business: Hitachi Capital Plc, Thorpe Road, Staines- Upon- Thames, Surrey TW1 3HP
Data protection registration
Registration No: Z5360808
Data controller: HITACHI CAPITAL (UK) PLC
Address: Hitachi Capital Plc, Thorpe Road, Staines- Upon- Thames, Surrey TW1 3HP
Apply Now