H&T Personal Loan
APR:

446.9% Representative
Loan amount:

£50 - £5,000
Repayment duration:

3 - 36 Months
Will this lender accept me?
Visit lender's site
Representative Example: If you borrow £300 over 6 months at a Representative rate of 446.9% APR and an annual interest rate of 67.70% (fixed), you would pay 6 monthly instalments of £79.72. The total charge for credit will be £478.32 and the total amount payable will be £778.32.
Contact H&T Personal Loan
People who viewed H&T Personal Loan also viewed:
Our review of H&T Personal Loan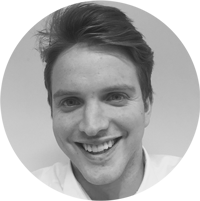 Highlights
Apply online or in one of their branches
You can extend the loan term to lessen monthly repayments
Repayments can be paid weekly, fortnightly, monthly or four-weekly
You can settle the loan early
Manage the loan online
Minimum criteria
You will have to visit one of H&T's 181 stores in England & Scotland to complete the application
You must be aged 18 or over
You need to be a UK resident
You must have a regular income of at least £750 per month
You must have a bank account that accepts Direct Debits and faster payments
Fees
Maximum APR 1290.9%
Arrangement fee: £0
Early repayment fee: £0
Late payment fee: £0
About H&T Personal Loan
H&T offer high-cost short-term loans from £50 to £5,000 that can be repaid over a term between 3 and 36 months at an advertised representative 883.6 %APR. Applications are made either in one of their branches or online and there may be a follow-up call to go through some of the details afterwards. If the customer is approved they will be sent the information and can electronically sign the agreement. If applying in a branch then once the contract is signed H&T will provide the cash on the spot.
For H&T loan applications completed in store, customers will need to bring formal identification and the originals of a full bank statement from within the last month, most recent payslip, utility bill and photographic ID.
Successful applicants can choose the frequency of their monthly repayments to coincide with paydays or to make the loan more affordable – this can be weekly, fortnightly, monthly or four-weekly. Customers can also extend their H&T loan term which will lower monthly instalments. There is also no charge for making additional payments or settling the loan early.