George Banco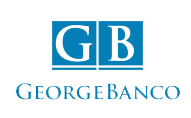 49.7% Representative
Will lend between: £1,000 - £15,000
Over: 12 - 60 Months
Representative example: If you borrow £3,500.00 over 36 months at a Representative rate of 49.7% APR and an annual interest rate of 41.04% (fixed), you would pay 36 monthly installments of £17056. The total charge for credit will be £2,640.16 and the total amount payable will be £6,140.16.
The quickest way to find the best loan.
Compare UK direct lenders that have accepted your application.
Fill in one quick and simple form.
Loans for all purposes.
Bad credit history accepted.
Get accepted
Representative 99.9% APR.
George Banco customer reviews.
8081 reviews
4.8 out of 5 stars
Our review of George Banco
George Banco were founded in 2013 and have become a well-known guarantor lender in the market. If you don't know what a guarantor loan is, have a read of our guide all about guarantor loans.
George Banco offer similar rates to most other guarantor lenders, however, appear to be incredibly customer-focussed, and position themselves as a lender that can be trusted. They have their 10 Customer Commitments which are the values that they do business by and the positive ways that they treat their customers. Some of them are fairly standard practices for guarantor lenders but for those who don't know a lot about personal finance, this could put their mind at ease.
They are also very vocal about their TrustPilot reviews and score, which is at a whopping 9.1 out of 10. This is a really positive result for them, however, it does need to be considered that TrustPilot only contact successful applicants, so it's not a huge surprise that reviewers would have a positive impression of them.
As with other guarantor lenders a degree of caution needs to be exercised when considering this type of loan with George Banco. Guarantor loans are a solution suited to people with a very specific set of circumstances, but if you think you're not going to be able to make your repayments, don't put a friend or family member in the position where they will have to pick up the bill for you.
If you're considering becoming a guarantor for a George Banco loan, it pays to think carefully. If you do decide that you want to help someone out, there may be cheaper ways to do it including lending the money to them yourself or taking out a loan in joint names.
Overall verdict: George Banco are both an unsecured lender and a guarantor lender that come across as a company that actually care about the welfare of their customers. George Banco can, therefore, be worth exploring as an option if you feel a guarantor loan is the best route for you.
Highlights
Fast track same day payout
Customer and regulation focused
Positive reviews online
Available to customers with bad credit
Minimum criteria
Your guarantor will need to be over 25 years old
Your guarantor must have good credit history
Both must not be under an IVA or bankruptcy
Your guarantor must have a minimum income of £1,000pm after tax
Both must have a valid UK bank account and debit card
Fees
Maximum APR 49.7%
Arrangement fee: £0
Early repayment fee: £0
Late payment fee: £12
George Banco Customer Question & Answers
Total question and answers: 2
Question:
Hi I currently have a active loan with yourself, would I be able to top the loan up as I could do with doing this if possible. Regards
Answer:
Hi Bradley, Many thanks for getting in touch with me, Please do give my top up team a call on 01373 852384 and we can have a look at this for you.
Answered in 4 minutes by Phillipa
Question:
Hello there! I'm Manuela Buemi a few days ago I applied for a loan of 1000£ with a guarantor request. I received a text, where it was write that my application was complete. How long I have to wait to receive the loan and this amount is going to my account or in the account of my guarantor?
Answer:
Hi Manuela, I can see the application has been complete. Please call a member of our specialist team on 01373852388.
Answered in an hour by Phillipa Molyneux
About George Banco
George Banco offer personal loans of £1,000 to £5,000 at a representative APR of 61.8% over one to five years. They also offer guarantor loans of £500 to £10,000 that can also be repaid over one to five years, but with a representative APR of 49.7%. As can be expected, their guarantor loans are for customers who may have been turned down for a loan because of their credit history. Although poor credit is accepted, you must not be under IVA or bankruptcy to apply for the loan.
There are a number of criteria that your guarantor must meet for your application to be considered. They need to be over 25, have good credit history (no IVAs or bankruptcy), have a UK bank account and earn a minimum of £1,000 per month through either employment or pension. George Banco will need to look into the credit history of your guarantor to make sure that they can afford the repayments should the original applicant fail to do so.
The loan decision happens in minutes after the application and then loan agreements will be emailed to both the applicant and their guarantor. Once George Banco have received these and processed them the funds will appear in the guarantor's account within 48 hours.
Company information
Registration number: 8804623
The Blue Building, Dairy House Farm, Stubbs Lane, Beckington, Somerset BA11 6TE
FCA registration
Reference No: 729258
Trading names: George Banco, Georgebanco.Com, Bancogeorge.com, Bankofgeorge.Com, Masa Loans
Place of business: The Blue Building, Dairy House Farm, Stubbs Lane, Beckington, Somerset BA11 6TE
Data protection registration
Registration No: ZA016420
Data controller: George Banco Limited
Address: The Blue Building, Dairy House Farm, Stubbs Lane, Beckington, Somerset BA11 6TE
Apply Now