Fleximize
APR:

46.8% Representative
Loan amount:

£1,000 - £1,000,000
Repayment duration:

1 - 48 Months
Apply
Representative Example: If you borrow £12,500 over 15 months at a Representative rate of 46.8% APR and an annual interest rate of 39.00% (fixed), you would pay 15 monthly instalments of £1,066.11. The total charge for credit will be £3,491.65 and the total amount payable will be £15,991.65.
People who viewed Fleximize also viewed:
Our review of Fleximize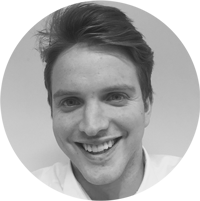 Highlights
You get a dedicated relationship manager
If accepted you can get access to funds in 24-48 hours
Penalty-free early repayments
Top-ups available
Repayment holidays are available
Minimum criteria
You must have a minimum of 6 months trading history
Your monthly revenue must be equal to or greater than the application amount
The applicant must be a director of the business
Fees
Maximum APR 46.8%
Arrangement fee: £0
Early repayment fee: £0
Late payment fee: £0
About Fleximize
Fleximize provide business loans between £1,000 and £150,000 to SMEs and Loans up to £1,000,000 to larger companies.
For SME Loans between £1,000 and £150,000 you can borrow for up to 24 months. The application process is relatively quick, giving you access to funds, if successful, between 24 and 48 hours.
Fleximize also offer penalty-free early repayments, top-ups and repayment holidays, making them flexible to your business' needs
Your loan plan is bespoke to each business created between yourself and your dedicate relationship manager.
This profile has been claimed
Provider last seen:
2:46pm 30/1/2018
Product data last updated:
2:42pm 30/1/2018