Loan amount:
£750 - £5,000
Repayment duration:
12 - 36 Months
Representative Example: If you borrow £1,000 over 18 months at a Representative rate of 180.0% APR and an annual interest rate of 70.00% (fixed), you would pay 18 monthly instalments of £113.89. The total charge for credit will be £1,050.00 and the total amount payable will be £2,050.00.
Contact Easy Logbook Loans
People who viewed Easy Logbook Loans also viewed:
We don't have any reviews for Easy Logbook Loans
Our review of Easy Logbook Loans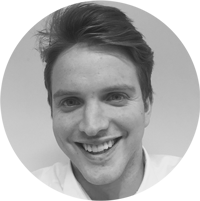 Highlights
Suitable for customers based in England, Wales, Scotland or Northern Ireland
Logbook loans allow for you take loans out against the value of your vehicle
Nationwide coverage
Suitable for self-employed customers
Minimum criteria
The vehicle must be insured and taxed at all times throughout the loan
You must over 21 years
Easylogbook Loans retain your V5 and MOT certificate untl your loan has been paid in full
Your vehicle must be clear of finance (exceptions may apply)
You will need to provide a utility bill, 3 months pay slips or bank statements and a photo driving license
Fees
Maximum APR 180%
Arrangement fee: £0
Early repayment fee: £0
Late payment fee: £0
About Easy Logbook Loans
Easylogbookloans offr loans between £750 - £5,000 over loans periods of 12-36 months.
As a logbook lender they will value your vehicle so you can borrow against your vehcile, but this does mean that they will retain your V5 and MOT certificate untl your loan has been paid in full.